MC Lyte Brings Faith-Based Twist to Sexually Explicit 'FortheD' Social Media Challenge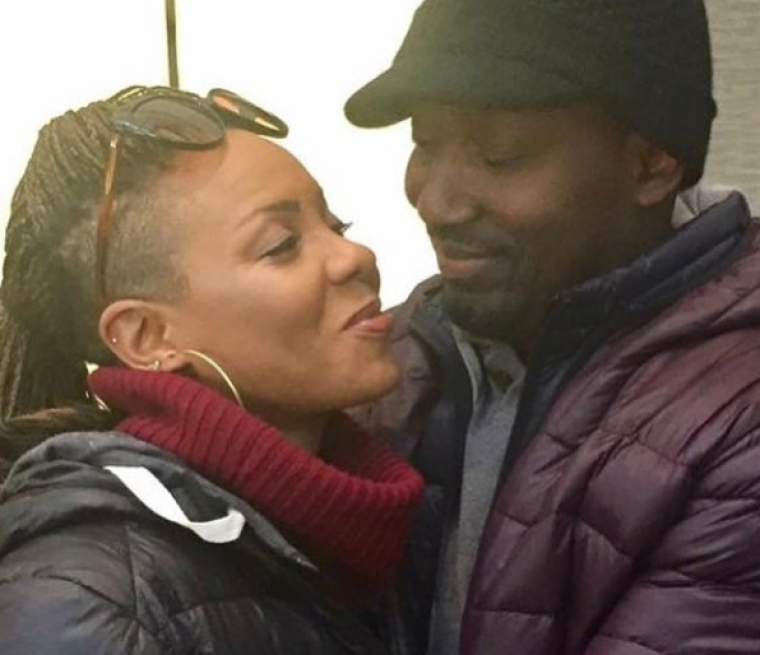 MC Lyte is taking part in the viral "#FortheD" social video craze in which celebrities reveal some of the outlandish things they would do for sex, but instead of making it vulgar she's putting her own spin on it by rapping praises about her faith in God.
Actresses Gabrielle Union and Sanaa Lathan have joined the likes of singer Erykah Badu and rapper Cardi B in a viral video challenge where people freestyle rap about humorous things they would do "for the d---." While soul singer Badu seemed to popularize the celebrity edition of the challenge last week, the concept stems from independent New Orleans rapper GameOva Reedy whose explicit YouTube freestyle has garnered over 1 million views.
In her own lighthearted social video MC Lyte, the hip-hop pioneer born as Lana Michelle Moorer, took to Instagram with some friends for a remix of the latest social craze which she aptly titled, "The Lord Challenge." Lyte took turns trading God inspired bars with the president of her Sunni Gyrl & Hip Hop sisters organization, Sunni Gyrl music director and producer Shawn Williams, DJ K-Rock and WBLS mixer and DJ Skaz Digga.
Williams and Lyte begin the freestyle by trading bars.
"I came out of sin for the Lord," he raps before Lyte responds, "yea, but they just every now and then for the Lord."
Williams continues by rhyming, "I'm fly and fresh to death for the Lord," while Lyte says, "yea, but you ain't dead you just waiting on the Lord right."
Richardson then comes in with her comedic faith-based rhymes.
"I'd beat a bad kid for the Lord. Then admit what I did to the Lord," she said. "Y'all know I stopped cursing for the Lord. Girl you know I been thirsting for the Lord."
Next, the DJs chime in the rap with Lyte.
"Now you know I break records for the Lord," K-Rock says before Lyte rhymes, "since 2 I been checking for the Lord."
Skaz Digga closes out the cypher style rap with, "I stand on the mountain for the Lord. Baptized in the fountain for the Lord."
The group decided to end their cypher by proclaiming, "Hallelujah!"
Fans who've been following Lyte in recent years might not be surprised that she decided to put a faith-based spin on the sexually explicit "ForTheD" challenge. Earlier this summer, she married Marine veteran and entrepreneur John Wyche after publicly glorifying God for their union.
"What can I say, except thank you Lord! ... It's been a long time, this single life, and I thank you all for your prayers and kind words of hope," she wrote on Instagram last January. "God has sent me true love. For all of you waiting on LOVE — don't give up — keep God first and He will see that you meet your match. #godisall"