Meagan Good Says 'The Wait' Book Forced Her Back Into Church After Christian Criticism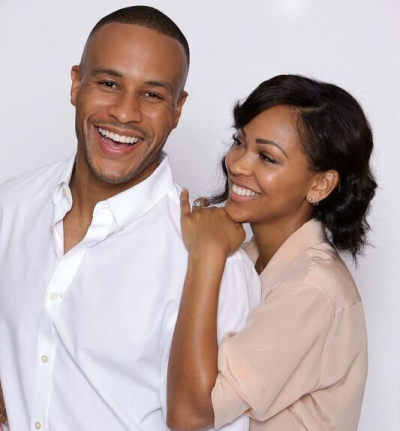 Other than helping countless people with her book The Wait: A Powerful Practice for Finding the Love of Your Life and the Life You Love last year, actress Meagan Good is revealing that her New York Times bestseller eased her back into returning to church after being hurt by Christian critics.
After Good married her Hollywood producer and minister husband DeVon Franklin in 2012, she admits that the criticism she received from some Christians deterred her from going to church for some time.
"The first couple of years that I got married I really struggled with a lot of the things that were going on with some Christians as it pertains to the opinions they had about me," the actress told The Christian Post. "It didn't take me away from God, it brought me closer to God actually. But it definitely took me out of the church."
As a Bible-believing follower of Jesus Christ, Good was disheartened to learn that much of the criticism she received from fellow believers was the opposite of loving.
"At that time it was very challenging for me to go into churches. I felt betrayed," she revealed. "I felt so hurt by people I felt were supposed to love on me, have this unconditional love and really teach me in love. Whether I agree or not, applying it or not I believe in fighting for each other regardless."
Despite her grievances with going to church, Good found herself back into places of worship when she was promoting her book, which she co-authored with her husband.
"The book really brought me back to the church. I had no choice," she admitted. "I was promoting the book and a lot of that took place in churches. What happened was I gained so much healing and I had so much love."
The actress started to encounter women who could relate to her struggles with criticism and started to change her perspective.
"I had so many women who came up to me and were like 'I feel how you feel every day. I thank you for being you, I thank you for your journey and just being honest,'" Good recalled. "It's really been for me a life-changing thing and it's really been an epic journey."
In 2015, the couple appeared as speakers at the ESSENCE Festival empowerment panel where the actress spoke about loving her church critics who spoke out about her clothing choices that include plunging necklines and skin hugging fabrics.
"It kind of made me upset with the church for a while. People don't know what they do, but you have to love them regardless," she said at Essence Festival. "But you have to own your truth."
Although her husband is a preacher, he supported his wife and shared her perspective on the matter.
"So many people try to live by a label, but that's not the box God put us in," Franklin said. "Who we are is not defined by a box. When I live by your expectations of what I should do, then I limit who I am and then I become depressed because I can't be my true self."