Meagan Good Talks Whitney Houston Being Faithful Woman of God Ahead Of Film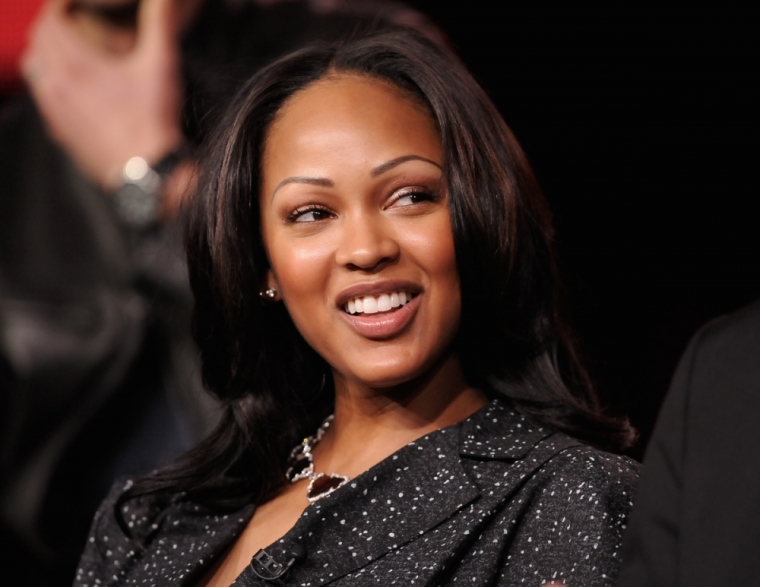 Meagan Good is excited to see the Whitney Houston movie on Lifetime next month and expressed herself by reminding people about God's view of celebrities.
Houston, the 48-year-old recording artist and actress who died in 2012, will be the focus of the film titled "Whitney" directed by actress Angela Bassett. While former "America's Next Top Model" contestant and actress Yaya DaCosta will star as the main character, singer Deborah Cox will provide the vocals to Houston's music featured in the movie.
Good, the 33-year-old Christian actress, took to her Instagram account to post stills from the upcoming Lifetime movie, speaking about her excitement for people to see the film.
"I'm excited to see this ... I love Whitney so much..," Good wrote. "It's about time this generation can really grasp not only how huge she was, but the pressures that come along with being a human being …"
While Houston was a Christian who died amid a struggle with drug addiction, Good defended the late entertainer with a spiritual perspective.
"Sometimes people tend to have no sympathy, empathy, compassion or Grace for 'celebrities' ...forgetting that at the end of the day God sees us exactly the same ...we are all His children no matter what path afforded us," Good wrote. "..We hurt the same way as anybody else.. Have the same insecurities .. This Woman of God was one of the most faithful, loving, hilarious and certainly one of the most talented human beings to ever walk the planet."
Good has expressed her own interest in portraying Houston in the past, but she made sure to speak encouraging words to actress YaYa DaCosta who landed the role along with actress Angela Bassett who is making her directorial debut with the film.
Bassett, Houston's co-star in the 1995 film "Waiting To Exhale" spoke about her plans to direct the film.
"I have such regard for both Whitney's and Bobby's amazing talents and accomplishments; and I feel a responsibility in the telling of their story," Bassett said in a statement previously released by Lifetime. "Their humanity and bond fascinates us all. I'm beyond excited to have this opportunity to go behind the camera and into their world."