Meet Tim Rogers, the Pastor Who Calls Hell a 'Fairytale' and Believes Christians Should Study More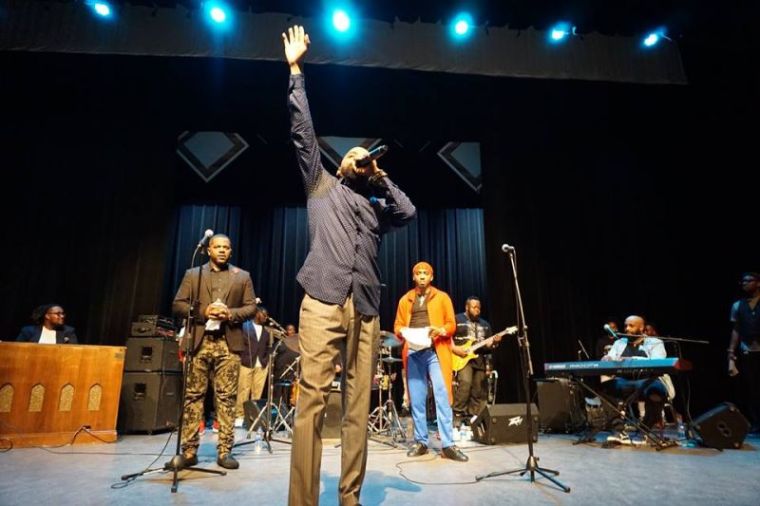 Three weeks ago, Arkansas Pastor Timothy Rogers drew flak after a video of him declaring that Hell is a "fairytale" and no different than Santa Claus became public.
The 38-year-old pastor of Prince of Peace church in Blytheville preached at the funeral of a young man last month: "Is he (the young man who passed) going to Hell? Did he accept Jesus as his ...?' See, y'all have been sold a lie. You've been bamboozled. All that stuff is a fairytale. To believe in Hell means you have to believe in Santa Claus. I don't care how you cut [it]. Hell is an imaginary place. And I was told that if anything that does not have an explanation must be imagination."
He went on to describe Hell as being on earth, saying "Hell is what you create." He also stated, "When you're dead, you're done." 
In an interview with The Christian Post, Rogers stood by his position and elaborated on his faith journey.
An edited transcript of The Christian Post's interview with Rogers is below. 
CP: In a nutshell, tell us who you are and what you are about.
Rogers: I'm from a small town called Blytheville, Arkansas. I'm 38 years old. I'm the baby of 22. My mom and dad raised me in church. My mom is a prophetess. My dad was a bishop. We were reared up in a small church here in Blytheville, Prince of Peace Church. That church I pastored after my dad passed. I pastored it for 12 years. I left that church about four years ago. [I] started my own church called The Hope Church.
I did that because I was pastoring first of all my family. I was raised in a traditional atmosphere but I knew that my calling was broader than that. I know my reach was to be farther than that. And to do that without any restraints, I started my own work. My church is two years old now. I'm the lead singer for Pastor Tim and the Fellas. We have at least four records out. We just released our new single. I'm married to Shireta Rogers. I've been married for 20 years. I have six girls and a son. That's me in a nutshell.
CP: Did your mom have 22 children?
Rogers: Well, it was a mixture of two clans. When my mom met my dad, my mom had four girls and two boys. When my dad met my mom, he had four boys and two girls. When they got together they had 10. I'm the baby of the ten and I'm the only boy. They had nine girls together and [then] they had me. But our family was raised so closely you couldn't tell one (clan) from the other.
CP: What kind of church tradition were you raised in?
Rogers: It was kind of strange. We were more spiritual than anything. I don't know if you know what the spiritual church is like, but we were spiritual more than anything. It was kind of like a black Catholic kind of situation but more on the lively spiritual side. We did the altars, the candles, the incense and all that kind of stuff. That's the stuff I saw growing up.
Afterward, we kind of grew out of a lot of it and I guess you could describe us as being "Baptiscostal" if that exists. That's the spirit that I carry now. It's kinda that "Bapticostal" kind of feel. I preach for everybody. It does not matter who you are. Church of God in Christ, Baptist, Apostolic. I'm normally in everybody's pulpit because of that kind of balance.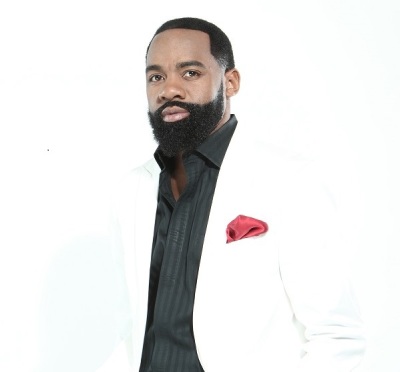 CP: Would you say then that you're a nondenominational preacher?
Rogers: That's exactly right. I am nondenominational to the heart. I've been that ever since I became a leader. So when I took my dad's place, immediately my church became nondenominational.
CP: You were never aligned with any mainstream church?
Rogers: No. I have friends in all of them but never been a part of any mainstream body. I'm not conventional at all. I don't do conventions. I don't do convocations. I can count on one hand with a few fingers missing how many I have been to.
CP: How did you come to your theology?
Rogers: My Pastor is Frank E. Ray, Memphis, Tennessee. [New Salem] Missionary Baptist Church. When my dad passed, Pastor Ray became my pastor. I respect Pastor Ray, I respect his discipline in the Word. He actually put me on the track of actually studying the Bible properly and practicing the laws of interpretation, to interpret Scripture right. They call it expository preaching. [I] took some classes there.
We kind of reached out a little farther. I started to follow people like Tony Evans. ... He's a great influence in my life. I began to study people like Joel Gregory and A. Louis Patterson as it relates to preaching, as it relates to interpreting the Scriptures, and then my reach went farther and I began to listen to people like Myles Munroe.
He was just kind of liberal in his thinking and interpreting Scripture. Anybody that knows him knows that he talks more about the Kingdom of God than he talks about the Church of God. And then my reach would go a little farther and I started reading modern day scholars ... really opened my eyes to a lot of stuff concerning Christendom.
CP: Would you describe yourself as an independent scholar then?
Rogers: I would not call myself a scholar at all. I would not fix my mouth say such a thing. I study them (scholars). I want to be effective to this generation. I don't want to just preach to be a preacher. I really want to know truth to help my generation to understand what God and who God wants us to be.
A lot of my generation have fallen away from the church. I have a lot of people in my generation and under me who don't even believe in God anymore, let alone particular things in the Bible. They don't even believe in a God. So these people that don't believe in this anymore, it's a generation that's exposed to a lot. They've seen a lot. They've heard a lot. They have an opportunity to do what many did not have a chance or opportunity to do.
The truth of the matter is most of us who are in church, we inherited church. We inherited Scripture and with inheriting that, we inherited their understanding of these Scriptures. So when people learn better and know better, they begin to look back up at the church and see how far we are from really understanding what it is that we really have.
So I think my job, my whole thing, is not to destroy the Church. I want the world to know I love the Church. But when I compare the Church to the Letter, the Church is pretty far from the image of the Letter.
We've gotten super far from what Christ intended us to be. So my job, I believe, is [to] save a generation from falling away and in order for me to save a generation sometimes you have to step out of your training and learn your history. And that's kind of where I am now. I'm kind of looking at things from a historical place, a theological place, and when you do that, you kind of have to lose your religion.
CP: You've been called many names online because of your theology. What have the last three weeks been like for you?
Rogers: For me personally, I'm in perfect peace. In these few weeks, I've found my friends. I've found my true friends and I've recognized those who appear to be friends, but I'm not bothered by that at all. Even the names that I'm called. I'm not bothered by that either because if we're gonna look at Scripture, if we're gonna look at the Christ, then Christ was called all of those things. He was called a false teacher. He was called a false prophet, he was called the devil. That's exactly what they called the Christ only because He was tapping into truth.
Nobody called Him this but the people who had a monopoly on religion. So I really personally count it an honor to be called what the master was called. Jesus said, if any man would come after Me, he would first have to deny himself and then he would have to pick up his cross and follow after. Well, to bear the truth and to come into the truth, means that you have to bear the cross of being slandered, being called names that you don't like to hear, but it's perfectly fine with me.
I've grown closer to my family. I'm just realizing that I was out in the world saving other people's children and mending other people's families and mine was broken. Did not know I had daughters who were crying inwardly for me.
My oldest daughter, we had a conversation before the funeral, that's why she was mentioned at the funeral. And I did not realize how broken my own daughter was in my own home because religion will blind you. It will have you fixing everybody but yourself. It will have you minding everybody's business but your own. So life for me, it's better. I'm at peace. I'm good. I'm thankful to God that I'm spending more time with my church. My church needs me more than anybody and anything. The world is upset but my church is in perfect peace because we've been talking about this for some time now. Everything that comes my way, I expected, so it's good. I'm perfectly fine.
CP: Tell me about the day of the funeral (when you made the controversial statement about Hell). What time was it? And when and where was the funeral?
Rogers: It was in the city, Blytheville, Arkansas. It was at a church here called First Baptist and I think that funeral started around 2:00. It was a Saturday.
CP: Was the message that you shared that day something you planned or was it inspired right there in the church?
Rogers: I prepared to do the text of Revelation and talk about the pale horse. I prepared for that, but as it relates to me making reference to Hell that kind of just came up. I've been talking about it for some time now, you gotta know that. I've been teaching it for some time now, but I wasn't teaching it publicly.
Seeing all of those young people who knew me and I know them, I know their plight. I know where they are. I know what they don't like. I know where you'll never see them. And if they do come to church, I know when they're coming to church.
So after speaking with my daughter and realizing how lost my daughter was in my own home, I felt obligated to spill my soul. I felt obligated to share what I had been keeping a secret only to my church.
Now, we know that I'm not the only one that talks like this. There are other people that talk like this. But the Church has a way of damaging them or relegating them to be a heretic or false teacher, but I just felt obligated to share my soul with those guys I knew were perishing right before my eyes. And I knew death was something they were not afraid of anymore. You could not scare them with death. You could not scare them with Hell. So I had been talking about what Hell really was. So I felt obligated to share with them what Hell really was — what they had created for themselves. So that's how that all came about.
CP: How long have you had this understanding of Hell and how did you come to it?
Rogers: Well, what happened was I was just on a quest for God. I'm not the perfect guy. I'm not the scholar, I'm not the professor. I'm just a Bible student. I'm trying my best to understand the Bible in the way it was meant to be understood. So I study a few voices and so I began to study people like ... Bishop Shelby Spong. I began to study God from an open place, not an empty place. When I began to study these other voices I began to compare what I was given to many of the facts that a lot of the Church is not exposed to, not because these facts are not available. It is because we don't have an appetite for these kind of [things].
So me arriving here comes from me studying God from not an empty place but an open place. And now when I look at Scripture, I guess God is delivering me from being what many in the Church have become. They've become literal thinkers. When we look at the Bible we forget that it's allegorical, it's symbolic, and full of parables. Not everything, but there's a lot of that in there. And the Church has not been taught how to make the differences between what's what.
CP: Do you think this was intentional [that the Church has not been taught]?
Rogers: That's a good question. You know, I don't know. I don't know why people in church are not studious. I don't know. I couldn't tell you. But what I do know, where I'm from, I can't speak for the world ... I just think they've been asleep. They've been comatose, they've been satisfied with what is.
Religion has a way of gripping you psychologically. If you've been gripped psychologically it's kind of hard to shake loose. Paul says, "for the weapons of our warfare are not carnal." He says, "but they are mighty through God and they are good for the pulling down of strongholds." And a stronghold is anything that holds you strong.
I don't think nothing holds us as strong as religion. Religion has separated families. Religion has brought the worst out of many a people. So I don't know why we don't expand our consciousness. We like to think within this little circle of understanding and we [don't] dare to think outside of that.
We [don't] dare to ask any questions concerning that because of who gave us that. We have so much respect for the people who gave us that so we never question that. I just want to be free and I just want to be who God has created me to be. That's how I want to worship God. I want to worship God by becoming everything He created me to be. That's how I want to worship Him. By loving who I'm asked to love, being concerned about what He wants me to be concerned about. That's the way I want to worship God.
And I want to show and lead other people into worshiping God this way. Jesus, when He came, He came to pull us back to God. He came to put God back into the equation. Jesus said to the Pharisees in His day, He said, Isaiah spoke right about you when he said these words. He said, "these people, they talk well but their hearts are far from me."
And I think the Church has become the picture of what Jesus has said about the Pharisees. We talk well but from our heart and our inward man, we are far from God. God is not as hard as the Church. God just created you and I to do good.
In Exodus 19, He gave the children of Israel a choice. He says to Moses, go and ask them ... I've shown I want to be their God by bringing them out of Egypt on eagles' wings, go ask them if they want to be my people. Tell them if they obey my command, they'll be a peculiar treasure, they'll be a kingdom of priests, but this is their choice.
Every time the children of Israel got off of God's Word or God's will, they would always end up in a living Hell. They would always end up in the hands of a conqueror. And God will always raise a prophet up before destruction. But you know Israel was into killing their voices and killing their prophets. People who were born to be a blessing to them. People who were born to bring them out of darkness and bring them into light.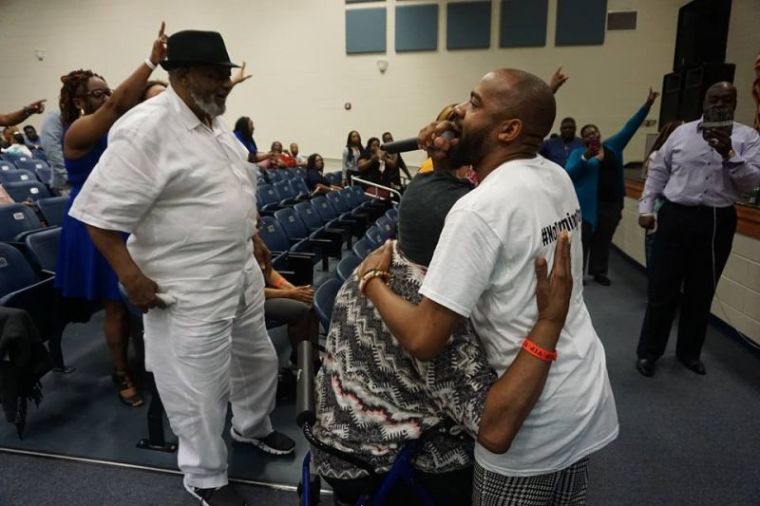 CP: What do you think happens to believers and nonbelievers after they die?
Rogers: You know, at this juncture, I don't really have that answer. I'm undergoing a theological tune-up. There's a lot of stuff that I actually stumbled into that's new understanding to me. So I guess what I'm saying is I'm not done turning pages. I'm not done on my search and my quest. I can't actually give you an answer as to where believers and nonbelievers go after death.
In all honesty, all of my understanding concerning God and concerning Christ and concerning this whole spiritual thing it was inherited. So now I'm just in a place where I'm kind of open. Not empty but open.
CP: Do you believe there is an afterlife?
Rogers: In my soul, in all honesty, I believe there is an afterlife. Where we go, what happens and all of that stuff I really couldn't tell you that but in my soul, I do believe in the afterlife. I always tell people there's a difference between faith and knowledge. Faith is the substance of things hoped for evidence of things not seen. So if I have to have faith for it that means I've never seen it. I've not laid eyes on it. I don't completely understand it, I just have a hope for it. It's not something that I actually know.
CP: You said you believe everything in the Bible. Is your belief in the afterlife based on Scriptures [like in John 14:3] when Jesus says "And if I go and prepare a place for you, I will come back and take you to be with me that you also may be where I am?"
Rogers: No. I guess John 14 would be one of those, I'm looking at John, the Gospel of John now and when I look at this, I'm understanding now that a lot of stuff in John was not to be taken literally. I'm really recovering from being a literalist. That's what I'm recovering from, I'm recovering from being a literalist and a fundamentalist. The books I read, they are undoing that part of me. I just started this journey but the stuff that I'm reading is helping me to understand what the Bible is and what it isn't.
It's helping me to interpret these ancient writings. And zeroing in on the Gospel of John, I'm learning not to literalize everything so that was a use-to-be. I couldn't use John 14 as the basis for that belief. Like I said, I believe in the afterlife but it's not something that I know. It's not something that I totally understand. Just in my soul I just believe in the afterlife. I believe in two places — Heaven and earth. That's what my Bible talks about. I've been viewing this whole God thing from a Jewish set of lens. I was born a Christian so Christianity shaped my faith. I'm not anti-Christ or anti-Christian. I'm actually exploring Christianity to a point where I'm investigating all of this stuff that I inherited. I'm taking another look at it to ensure that I'm on the right track as it relates to interpreting these writings. So it's kind of where I am right now and it's undone. The quest is undone.
CP: What are your thoughts on Christians who believe they will be reunited with Jesus and God in the afterlife?
Rogers: Well, you know, I'm being delivered from that thought process. I don't think ill. I can't judge. I can't call them crazy. I can't name call or anything like that. I mean, everybody has just to come to that place of understanding what we inherited. That's it. We just have to come into that place where we come into this understanding and this knowledge that the average Christian does not have. Very few Christians have theological insight.
Most of what we have has been passed down to us. We've been trained to believe this way. If you go to seminary, especially a liberal seminary, there are other trains of thought. And I'll just put it like this. I think seminary is where they put all the evidence on the table. They talk about stuff you probably never heard in your life. They talk about stuff you probably weren't raised believing. But there is where the professionals lay all the evidence on the table. I think that that is the proper way to understand the Scriptures. Is to have all the evidence before you and let your faith be shaped by the facts. Your faith should be shaped by the evidence that is presented.
Very few Christians have this understanding. Very few Christians have the appetite for theology. A lot of people that's in church they are just into inspiration. The problem is we have very little information. If you have the wrong information you're probably going to come up with the wrong interpretation and it's not going to bring forth the right transformation. I think we just have to get to a place where we form an appetite for knowledge outside of the sanctuary.
CP: How does your church feel about this process that you're going through?
Rogers: Yes. Me and my church we took this journey together. So the world is shocked but my church is not at all. We've been going through this for about a year. The journey is exciting for my church. I've not lost anybody. As a matter of fact my church has grown since this social media explosion. It has drawn a certain crowd. It has drawn a generation to me. To hear what I have to say. These people were raised in church but way in the back of their mind, they've had questions along these lines. We're just on the search for truth. I don't have to do religion and all that kind of stuff.
I thank God for religion because religion put me on a search for God. But when you start to find Him it's OK to lose your religion. I don't want to be stuck on something just because my momma gave it to me. Just because my Pa said it. Just because my daddy said it. That's the wrong reason to hang on to ignorance.
CP: Would you say this message about Hell being a fairytale is the most controversial message you have ever preached?
Rogers: I would say it is. And might I say this, I believe in everything that's in the Bible. If the Bible talks about Heaven, I believe in Heaven. If the Bible talks about the devil, I believe in the devil. I just don't believe he looks like Freddy Krueger.
If the Bible talks about Hell, I believe in Hell. I just don't think it's a lake of fire. I could go on and on and on, but I believe everything that's in the Bible. What I'm looking at now is making sure that we have the correct image of what the Bible is talking about. Making sure we have the right understanding.
We all can say what the Bible says but the question is: Do we understand what the Bible means by what it says? And that's where we are now and I believe it's the most controversial message I have ever preached. I never intended for this to happen.
I don't like this kind of attention. I really don't. It has changed my life in a few ways and I don't like this attention. I don't like the way this feels. I don't like what I'm seeing. Sometimes I have to pinch myself because of some of the things that are being said and being done by people who were, just a couple of weeks ago, they were crying "Hosanna." It causes me to pause and ask a few questions. It don't feel good. But I am in perfect peace.
CP: What happened at the end of the funeral service?
Rogers: It was a bunch of love. It was a bunch of dabbing. Young people were coming from everywhere saying, "I'm coming to see you at church." ... People were saying thank you so much for sharing your heart. And it was just a bunch of love. Even people in church who were reared up as traditional thinkers, they were even hugging me saying things like, "you're the only person that can talk about Hell and I'll listen." And these are the people that know me. So I'm not talking to strangers. I'm talking to people who are traditional thinkers but they respect me.
CP: You touched on a number of other issues in your sermon such as a concern that the Church has benefited mostly those who control it. What do you think has to be done for this model to change?
Rogers: People have to become concerned again. Those of us who claim Christ, we have to adopt not just the name of Christ we have to adopt the heart of Christ. We have to take on the mind of Christ. Philippians chapter 3 somewhere says that we [should] let this mind be in us as the one that was in Christ Jesus. And that mind was a mind of a servant. That is the mind that was in Christ. And that He thought it not robbery to be equal with God but He did not take that position. He took the role of a servant.
That's what Jesus has called all of us to do. I was just teaching in my Bible study last night Matthew chapter 23. Jesus talks to the unjust rulers of His day. And He was saying to the crowd how they had sat in the seat of Moses. Why they sat there I don't know. And that seat was a seat of authority. Jesus says people love to be in authority but then in the text He says, let the greatest among you be the servant.
And if you want to be great, don't be the one that has to master everybody, have to be in the front all the time. Let it be the one who serves others. So if we're going to change this, we have to take on the mind of Christ and we have to take on the heart of Christ.
I think when the Church wakes up from this sleeping stupor, [we'll] get back to what God has called all of us to be. As weak as the Church has become, if we wake up and get back to what God wants us to be, I think there's still a future for the Church even though a lot of this generation hates the sound of it.
CP: So you're saying the church needs more servant leaders?
Rogers: Yes, ministry is not about what God has called people to do for me. Ministry is about what God has called me to do for other people. That's the picture of a servant. So I don't knock successful leaders. When I said those words I did not have the Church at large in mind. I had the community of [Blytheville] churches in mind because I know if our city is going to be helped, then it's gonna start with the leadership in our own city and own county.
So this thing that I said, the world has actually taken it and now everybody is listening to it. I guess you can apply it to the Church at large because there are many who have taken on that role not to serve but to be served. But I don't want to say that loosely as if that's the average preacher. But the truth of the matter is that in a lot of places, the Church has been invaded by imposters.