Megachurch Warns Christians to Avoid Engaging in Politics in 'Sinful Ways' Amid 2016 Election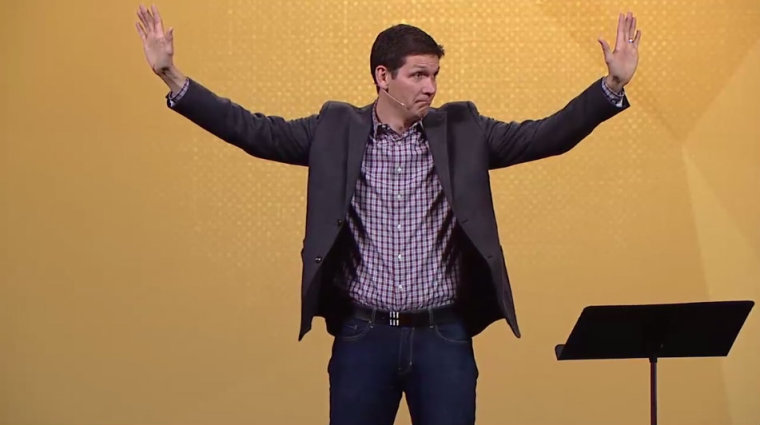 Megachurch pastor Matt Chandler of The Village Church in Texas recently participated in a podcast with fellow pastor Josh Patterson and The Village Church staff members Kyle Worley and Anne Lincoln Holibaugh to discuss how Christians can positively impact the current political season.
Worley, who serves as connections minister at the evangelical church, starts off by saying there are several "sinful ways" in which Christians can engage in politics, whether it be pridefully or idolatrously.
The problem with an unhealthy involvement in politics stems from expecting too much from politics, Worley contends.
"If our hope is in Christ and the kingdom of God then we'll be able to expect from modern politics what it can deliver and not expect more than what it can deliver," Worley says.
Ultimately, if we're putting too much hope in the next president rather than Christ and his kingdom, we're going to be disappointed and disolusioned, the church leaders agree; politics will never be able to deliver the hope that God can.
Chandler adds to this argument, suggesting that Christians can use their "faithful presence" to shape their culture and therefore shape politics.
It's also important for Christians to remember that ultimately, God is in control of the political process. "The Lord's at work in this political process," Chandler says. "He's not panicked or nervous – He already knows who our next president is."
While Christians can be led by their faithful presence in all aspects of life, it is important to remember that politicians frequently address issues in a one-dimensional manner, such as the issue of pro-life.
Although members of the Republican and Democratic parties frequently view the "pro-life" issue as only belonging to the unborn, it is also an issue related to poverty, immigration, and war tactics.
It is issues like this that prove the current political conversation "is not capable of the type of nuance that the Christian community requires," Worley contends.
As far as engaging in politics in the right way, the four church leaders agree that the most important method is to approach politics with a "faithful presence."
To do this, Christians must take account of where they get their political information, so they can remain "informed and engaged" in politics with God's intention in mind.
Chandler also urges Christians overwhelmed with the national political process to get involved on a local level to produce change.
"There are businessmen and women and other men and women, and I want to make the appeal that local government involvement bears much fruit for the church," Chandler says.
"[It]s] easy and lazy to be critical about things that we're unwilling to be in the trenches to change," Lincoln Holibaugh adds.
Patterson concludes by saying that this November is "a time that requires discernment from Christians," as well as "prayerfulness, posture of humility, and a recognition that God is the ultimate hope."