Ed Young Jr.: What Christians Need to Know About Living in End Times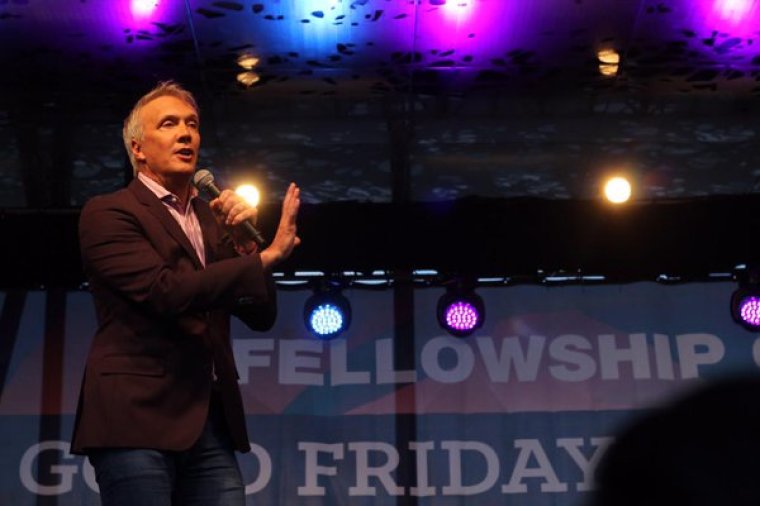 While many Christians see the Book of Revelation as an intimidating portrayal of the End Times, they can also use it as a guide for living their life to the fullest now, Pastor Ed Young Jr. says.
In his recent series on the Book of Revelation, Young, who is the senior pastor of Fellowship Church in Texas, discusses how Christians can have a "panoramic view" of the Book of Revelation to understand how the book's contents play a role in their current lives.
While it's so easy to get caught up in the detail of the book, Young encourages Christians not to miss the "so what?" that Jesus is trying to tell us.
"A 'heart transformation' should happen as we study the Book of Revelation," Young tells his congregation.
Ultimately, the Book of Revelation educates us on our personal wisdom and our ability to stand on the highest level of holiness with Jesus through our faith and worship.
Young points to Revelation 4:1-3 (NIV) as evidence of this: "After this I looked, and there before me was a door standing open in heaven. And the voice I had first heard speaking to me like a trumpet said, 'Come up here, and I will show you what must take place after this.' At once I was in the Spirit, and there before me was a throne in heaven with someone sitting on it. And the one who sat there had the appearance of jasper and ruby. A rainbow that shone like an emerald encircled the throne."
This verse shows that we have the ability to ascend different levels of faith during our time here on earth, Young says.
The megachurch pastor uses the example of going to an NFL game, and having the ability to be in a suite or in the cheap seats down below.
Why, as Christians, would we choose to be in the cheap seats of our faith when we have the ability to be at the suite-level in our walk with Jesus? he asks.
Young also focuses his sermon on Revelation 4:7, which describes four animals that serve as symbols of God's attributes.
"The first living creature was like a lion, the second was like an ox, the third had a face like a man, the fourth was like a flying eagle," the verse reads.
The lion represents power, the ox represents faithfulness, the man represents intelligence and the eagle represents sovereignty.
While Revelation 4:1-3 showed us our ability to access a high level of faith, this verse shows us how we can carry out this faith, here on earth, through God's attributes.
Young concludes by saying that when Christians bring their requests to God on His thrown, as outlined in Revelations 4:1-3, then God gives them the gifts of these four animals so they may live out their fullest faith here on earth before the End Times occur.