Megachurch Pastor Fred Herron enters rehab, admits 'moral failing' to his wife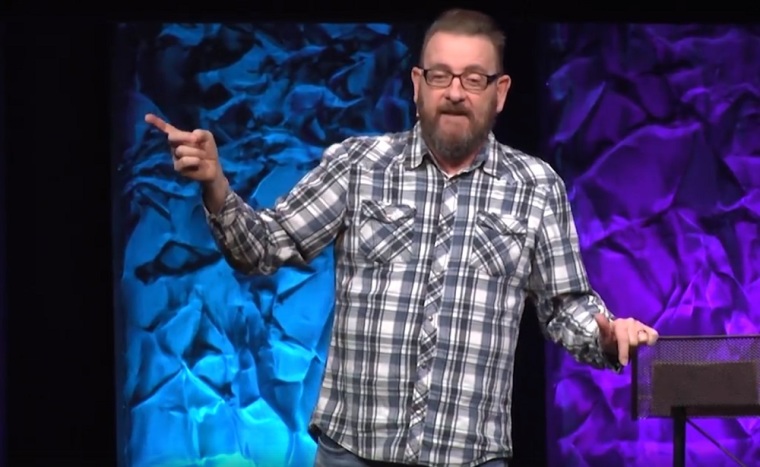 A Kansas City evangelical megachurch pastor has been placed on an indefinite leave of absence as he seeks help at an addiction treatment facility after confessing to a "moral failure" to his wife and church leaders.
Norm Rasmussen, the acting president of the board of the multicampus Vineyard Church in Missouri, recently informed congregants that the church's senior pastor, Fred Herron, has entered a "treatment facility away from Kansas City" as he recovers from "addiction and dependence issues."
Rasmussen delivered the news at the Vineyard's last Sunday service before Thanksgiving and announced that the church's leadership position will be jointly assumed by three of the Vineyard's executive pastors with help from the board in the months that Herron is in recovery.
"This week, our senior pastor Fred Herron was placed on indefinite leave of absence due to his inability to perform his job duties," Rasmussen told the church. "Fred is suffering from various health issues, including addiction and dependence issues. The extent of some of these issues has only come to light in the last seven to 10 days, even to his wife, Janet."
In the days prior to Rasmussen's announcement, the 57-year-old Herron entered the treatment facility with the help of his wife, friends and the church's board of directors.  
"During the initial stages of that treatment, Fred called and confessed moral failure to his wife, Janet," Rasmussen explained.
Details of Herron's addiction and moral failing were not disclosed in the announcement.
The church was founded in 1990 by Herron and Rasmussen and has grown to several thousand members at its four campuses.
Rasmussen assured that the church, which is affiliated with the National Association of Vineyard Churches, is committed to helping Herron as he recovers from his dependency issues.
"Fred has personally led many of us to Christ," Rasmussen asserted. "Many of us are friends of his and we love him dearly. This changes none of that. We can't understand the situation except to say that Fred, like all of us, is human and Fred needs the grace of Jesus for healing and forgiveness. All of us have benefitted from his teaching of the Gospel. His love for Christ is obvious and abundant. Fred's love for our church, for all who have been here and serve here is extraordinary."
Executive Pastor Tony Wilks told the congregation at the time that the previous seven days were part of the worst week of his 22-year career in ministry leadership. Wilks admits it was tough for him to deal with the anger and betrayal he felt.
"When you serve with somebody for 11 years in ministry, you get to know them pretty well but there is stuff that I found out that I had no idea," Wilks said.  "And, I really kind of have been an emotional wreck for the last few days."
Rasmussen explained that the church will be aided by the National Association of Vineyard Churches, and the regional association of Vineyard Churches, which will provide counseling to the board, pastors, and staff as they lead the church in Herron's absence.
The church will also seek the help of an organization called PastorServe, which provides counseling, crisis support and coaching to pastors and churches.
"Let this be an opportunity to make our church healthier and draw closer to Jesus," Rasmussen said. "We believe that the best is actually yet to come."
"We are a community that always … extends grace to anyone who comes regardless of position," he added. "We as a board are committed to Fred's healing, his well-being and seeing him someday walk again in freedom with our Lord."
In an interview this week with The Kansas City Star, Rasmussen explained that it was only the week before the announcement that other church leaders noticed that Herron "needed some help." He asserted, however, that Herron's story is not about "failure" but rather about "hope."
"This has got to be a place where broken people can come and walk out in there brokenness with them through redemption and into freedom," Rasmussen said. "We're committed to doing that with Fred … and we are committed to doing that with everybody."
The Kansas City Star asked Rassmussen to provide more details on what Herron's addiction involves. Rasmussen, however, simply said: "When you're in Christ, God does not keep a list of all your sins."
"When I heard this news on Wednesday this past week my heart just broke," Pastor Roger Sodsod told church members during the 40-minute announcement and discussion on Nov. 19. "When Norm was unpacking this to the executive team I had to ask him to stop because I felt like I was going to be sick. I've had a few days to process this. I still feel hurt and betrayed, but I still love Fred."