Megachurch Pastor Jamal Bryant Says the Church Is Failing Black Lives Matter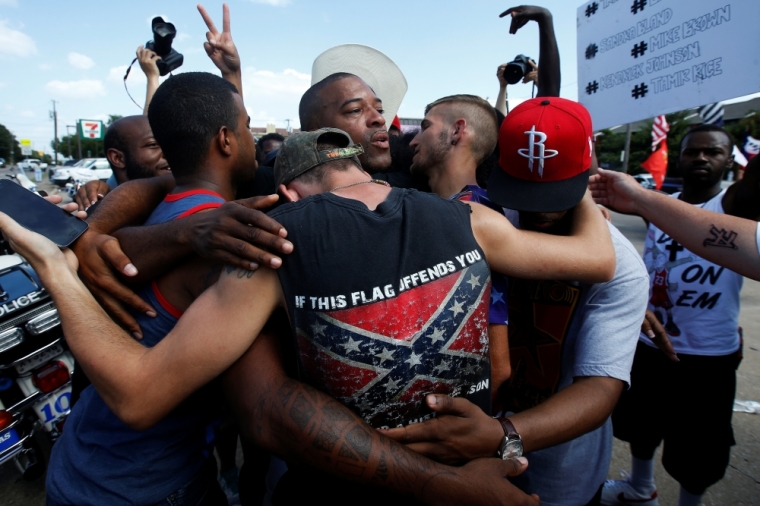 Jamal Bryant, pastor and founder of Empowerment Temple AME Church in Baltimore, Maryland, called out church leaders for their absence from the Black Lives Matter movement Monday, charging that it's the first civil rights movement in America that isn't being led by the Church.
"We cannot diminish or presume that this is a colorblind society. It is not," said Bryant. "Race is a real issue that has to be dealt with and discussed as we move forward. But the thing that I really relish in this dialogue is historians long after us will footnote that this [Black Lives Matter] is the very first movement of civil rights in America not led by the Church.
"It's the very first time that clergy are not on the frontlines. And the absence of spiritual mobilization is evident in how it is that we move, how it is that we perceive," he added. "I want to speak to clergy, black and white, if you want to heal America and change a generation, take your robe off and go hit the street corner and do something that is gonna change where it is that we are going."
Bryant, 45, who is known for his civil rights activism, challenged clergy to show their support for Black Lives Matter during a discussion on race and policing on his new faith-based talk show launched on FOX this week called "The Preachers."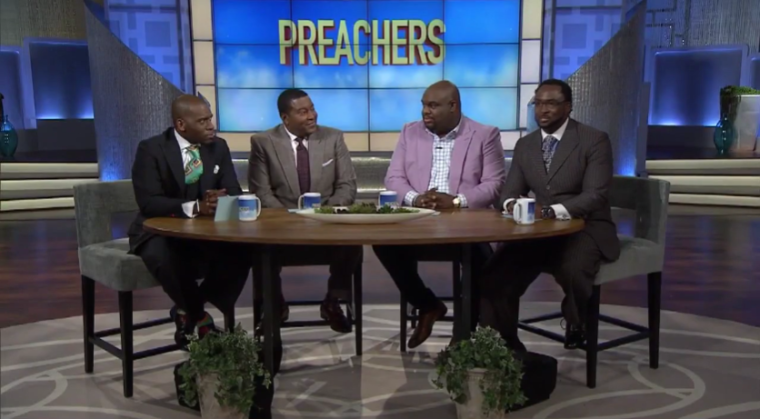 He co-hosts the show with John Gray, an associate pastor at Lakewood Church in Houston, Texas; E. Dewey Smith Jr., senior pastor at The House of Hope Atlanta and The House of Hope Macon, and Orrick Quick, pastor and founder of God Seekers Church in High Point, North Carolina.
Before sharing his comments, Bryant first listened to his co-hosts deliver their own views on the state of race and policing in America in light of the recent killings of two black men caught on video, as well as the killing of five police officers last week.
In an act that has been roundly condemned by government officials, 25-year-old Micah Xavier Johnson murdered five police officers and injured seven others during a Black Lives Matter protest in Dallas, Texas, last Thursday. Johnson, who was killed by police with a bomb robot, was reportedly troubled by the recent killings of the two black men, Philando Castile, a 32-year-old Minnesota man, and Alton Sterling, a 37-year-old father who was shot dead last Tuesday by Baton Rouge police.
"I think what another part of this dialogue that is necessary is to deal with the fractious state of this nation. Because this is not just about law enforcement, this is about literally the lines in the fabric of this country. We have not seen this level of tension since the 1960s," said Gray in discussing the unrest.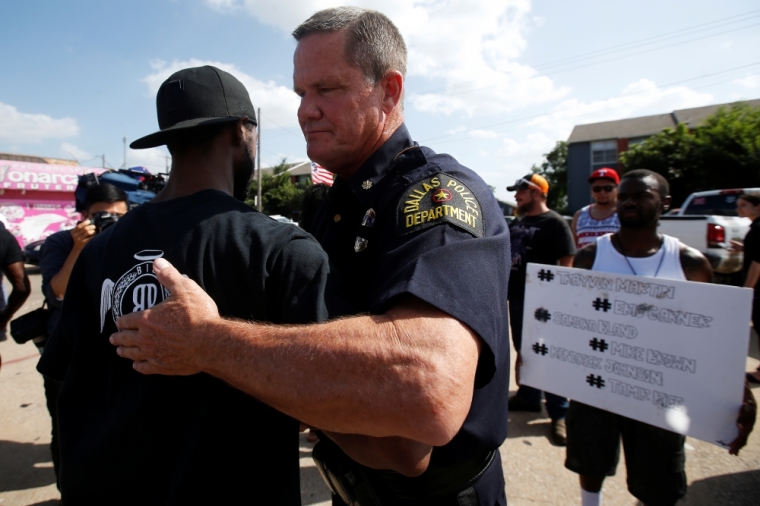 Gray then shared a personal story of how an interaction with the police at his own home could have ended badly had he not responded with deference.
"The kind of pain that has been bubbling to the surface has been going on for quite some time. [If] you'll forgive me for the emotion that I feel, because even in my own neighborhood in Houston, Texas, I lived in a very nice neighborhood, sitting in my car, in my driveway, police came up to me, hands to their side because a nice car was in the neighborhood and did not know that I lived in that house. If my wife had not walked out at that moment and said 'that's my husband' it could have been me on the news and I wouldn't be standing here," Gray said.
When Bryant asked him about how America can move beyond the fractious state, Gray shared how he responded to the police after the offensive encounter.
"Well, I tell you what I had to do to go forward with the officers in my community that for whatever reason had assumed something about me that wasn't true. I could have become bitter and I could have become disengaged and disillusioned. What I decided to do was to go to the police department and I took gifts. I took gifts to the police and I said, 'let me introduce myself to you. My name is John Gray, I got a wife and two kids and I want you to know that we support you. We support the rule of law and the order that you bring and thank you for what you do every day,'" he said.
"How difficult was that for me after being offended? It was extremely difficult, but it is my job to initiate peace and be the bridge builder. The other side of this is, this is still the United States of America and there is a vision and an ideal that we must fight for. Now, I understand the thin blue line and Black Lives Matter, but America is at stake right now and we need to deal with the spirit behind what's causing this pervasive tension. We need to address that because if we keep dealing with the fruit we will never heal because the root is still there," he said to applause.
After listening to his co-hosts speak passionately on the issue, Bryant said in addition to absence of the Church from the Black Lives Matter movement, he felt there was a need for criminal justice reform to address the perennial civil rights concerns of the black community.
"I don't think it's bad police as much as I think it's a bad system where you finally realize that in the 21st century that the millennials have not seen a victory in terms of civil rights. Nobody went to jail for Trayvon Martin, for Freddie Gray, for Michael Brown, Eric Garner, even when you catch it on video," said Bryant.
"And so, I think there's gotta be a[n] overhaul because it feels like for many blacks, it's hunting season with no fear of repercussion. …We gotta have an honest dialogue about where it is that we are and scrub it all the way down because it's not just small southern cities, it's major cities as well," he added.