Megachurch Pastor Les Hughey Admits 'Sinning' After 4 Women Accuse Him of Back Rubs, Sex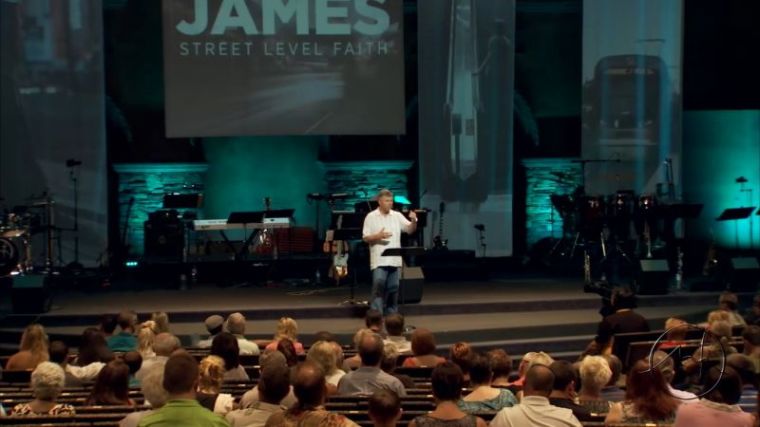 Les Hughey, the founder of Highlands Church in Scottsdale, Arizona, has been placed on leave as the megachurch investigates accusations recently made by four women who say that he took sexual advantage of them when they were teenagers.
Hughey responded to the accusations, published in The Modesto Bee, on Saturday by admitting that inappropriate relationships did take place in the past, but insisted that they were of a consensual nature.
"Over 40 years ago, as a church intern in California, I sinned and harmed the most important relationships in my life. I was unfaithful to my God, my wife, and the ministry, and was rightly removed from that church. I engaged in consensual relations with fellow college-aged staff," began Hughey's confession.
"With God's help, my wife's forgiveness, and discipline and counseling from church authority, I sincerely repented and we put our lives back in order. Unfortunately, it's impossible to undo what happened, so I instead accept and live with the consequences, even now so many years later.
"My family and the authority over me at my church are aware of this history. I thank God for his forgiveness and grace."
The Arizona Republic reported that Highlands Church has since placed Hughey on leave while it looks into the accusations.
"Because the allegations are from more than 40 years ago, it will take some time to get a clear picture," said Doug Milligan, a Highlands Church official. "We are concerned about the well-being of all people affected by these events."
As The Modesto Bee reported, four women have accused Hughesy of sexual abuse that they say happened more than 40 years ago at Modesto's First Baptist Church. They say he was serving as a youth pastor, who was also married at the time, and that it was not consensual.
One of the women, Tracy Epler, claims that Hughey coerced her into sex for two years when she was aged 17 to 19 and she always cried afterward. He was 23 at that time, according to The Modesto Bee.
She says that when she reported this to church leaders, they told her not to tell anyone. She decided to speak out now because of the sex abuse revelations coming out of every corner of society.
"There is a chance to heal," Epler said. "This #MeToo movement is important, no matter how long ago it happened. We're hoping something is done, or at least that this can bring healing to other girls."
"I was a good little girl and he was a powerful youth pastor," Epler recalled. "I knew I had to comply. And I knew it was wrong and I felt terrible but I didn't know what to do about it."
The four women recounted body rubs to The Modesto Bee. They said that following youth staff meetings at Hughey's home, and after his wife had gone to bed, he would encourage shoulder rubs.
"It was very subtle. It would become full back rubs, then closer to private parts," said Jane Berryhill, 62.
One woman who spoke anonymously said that she was given full-body massages. Though they did not have sex, she felt "ashamed and embarrassed."
"He used his position and power to manipulate the vulnerable. I was a naive kid and he was a narcissistic ass," the anonymous woman said.
Another woman also choosing to remain anonymous said, "The sexual involvement was a means to an end. It was something I felt like I had to do to have (alone) time with him. I remember feeling used and guilty." 
After a staff member found out about his relationship with Epler, Hughey was later dismissed by First Baptist, though congregants were not told the real reason why. He worked at other churches before founding Highlands in 1998. Those who worked with him previously say they had no idea the pastor had engaged in such behavior in the past.
"Nothing like (sexual sin) ever came up in our reviews and reference checks at the time," said Kory Schuknecht, ministry leadership pastor at Scottsdale Bible Church.
"And when Les was a pastor for us, we never had any accusations of sexual impropriety at all."
Schuknecht added, "[W]e're sorry for any victims. Our heart goes out to them. There has been way too much of this going on."