Megachurch Pastor Perry Noble Offers Tips for Inviting People to Church for Easter
Megachurch Pastor Perry Noble Offers Tips for Inviting People to Church for Easter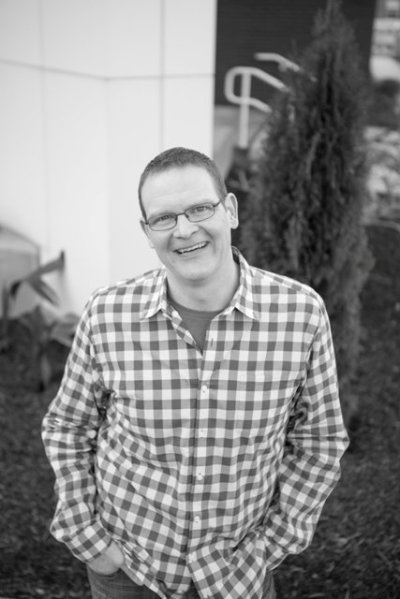 Ahead of Easter Sunday, Pastor Perry Noble of NewSpring Church in South Carolina has offered helpful tips for Christians when inviting a new person to their church.
In a March 15 post on the megachurch pastor's blog, Noble explains that while it may feel "awkward" to invite a first-timer to Easter Sunday service, there are things to remember that will encourage a Christian to do the "big ask."
First, Christians must remember that "everyone will spend eternity somewhere," and ultimately "someone will thank you one day for not giving up on them."
"There is amazing peace when you know that someone you loved has been made new and is in the presence of Christ," Noble explains.
Second, while Christians may make up excuses for not asking someone they know to attend their church, ultimately they should resist the urge to "say no" for someone.
"All too often when I really do feel the Lord pressing into me to invite someone to church, whether it's a server in a restaurant or someone I have a relationship with for a while, I want to make an assumption and just say 'no' for them in my mind," Noble explains.
However, the pastor writes that despite this desire to say "no," he has found through past experience that a person can be an invite away from attending church and accepting God as their savior.
Lastly, Noble references Philippians 4:13 to remind Christians that while they are responsible for the "ask," they are not responsible for the "answer.
"The same power that brought Jesus back from the dead is living inside of me [...] and IN HIM I can do ANYTHING that He commands me to do!" Noble proclaims.
If Christians have someone on their mind who they've wanted to invite to church for a while, Noble explains that this is God communicating to them to ask that person to church, saying that Christians are in a partnership with God to spread the Good News to others.
"God has called our church to provide an environment where people can come and hear the message of Jesus Christ in a way they can understand," Noble explains, adding that now Christians must simply invite others to attend this rewarding environment with them.
Noble, whose church attracts a weekly attendance of 32,000, has spoken on the importance of evangelism before, writing in August 2011 that telling others about God is a "command issued by Christ himself."
"It's not easy, it does cause us to get uncomfortable, people will think you are crazy and following the command of Christ will create tension at times," Noble explains, adding that "nonetheless we are still called and empowered to do this!"
When listing "six things Christians need to understand about evangelism," Noble explains that spreading Christianity is not just about doing good deeds, it involves talking about Christ.
"The BIBLICAL definition of evangelism is when we PROCLAIM CHRIST [...] and unfortunately a cowardly church culture has turned it into a whole lot of things that Jesus never intended for it to be," Noble writes.
The megachurch pastor notes that when evangelizing, Christians must not allow themselves to get sidetracked. Instead, they must always bring the conversation back to Christ.
"It HAS TO come back to Christ [...] we can't allow the conversation to get sidetracked with political and sociological issues [...] no one EVER surrendered their lives to Christ because they had all of their questions answered!!! Always bring it around to JESUS!!!" Noble encourages.