Meghan Markle's Father to Meet Prince Harry for First Time Ahead of Baptism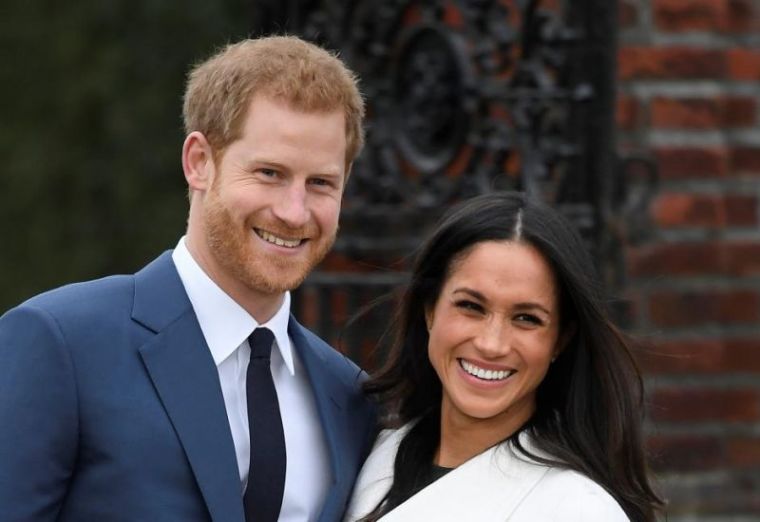 Meghan Markle will be baptized and confirmed into the Church of England later this month in a ceremony that will be attended by both of her parents. Markle's father, Thomas, hasn't yet met his daughter's fiancé, Prince Harry.
The Sunday Times reports that Markle will be baptized at Kensington Palace in London. 
"Prince Harry's fiancé will formally embrace the Anglican faith in a private service expected to take place this month — possible this week — in the palace's 19th-century chapel," The Sunday Times reports. "Among the family members expected to be present is Markle's father, who lives in Mexico ...  Her mother Doria Ragland, is expected to travel from her home in California."
Markle, known for her role in the series "Suits," is scheduled to wed prince Harry on May 19 at St. George's Chapel at Windsor Castle in England. Justin Welby, the archbishop of Canterbury, will be baptizing and confirming Markle at a private ceremony that will take place at the Kensington Palace chapel.
Welby previously spoke to BBC about how important their faith has become in their lives.
"This is no tick-box exercise for them, 'Oh we ought to get married in a church,'" he said last year. "There is a profound sense of commitment and seriousness both about their faith and about their lives together, which is quite inspirational."
The archbishop believes the couple's commitment to their faith is something that can serve as an example when other people witness them take vows before God.
"It's important because they'll look at it and see a model of how two people commit their lives to one another before God in the presence of millions of people," Welby said. "And that is going to be a wonderful — it's always a beautiful moment. Every wedding is profoundly beautiful."
Prince Harry's grandmother, Queen Elizabeth, is the head of the Supreme Governor of the Church of England where Markle will be baptized. Welby has gone on record to express his happiness for the couple.
"I am so happy that Prince Harry and Ms. Markle have chosen to make their vows before God," Welby said last year. "I wish them many years of love, happiness and fulfillment and ask that God blesses them throughout their married life together."