Megyn Kelly Says She Was Just Joking About White Santa But the Jury Is Still Out on White Jesus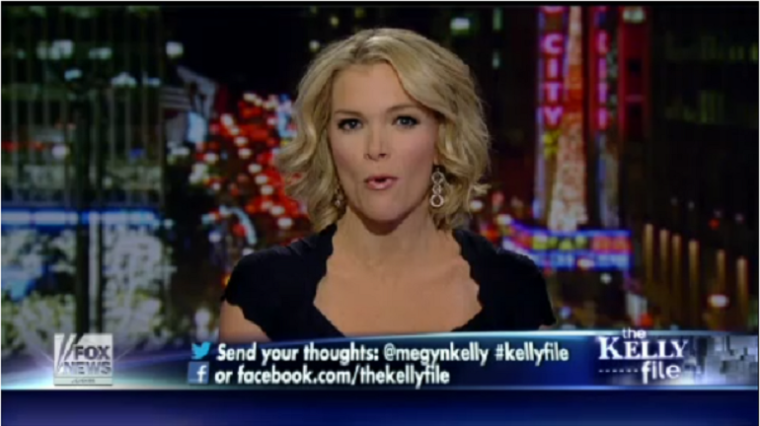 Two days after she triggered a firestorm of criticism nationwide with a proclamation that both Jesus and Santa were white, Fox News' Megyn Kelly said she was just joking on a segment of her show Friday night.
"Humor is what we try to bring to this show, but that's lost on the humorless," Kelly noted in her response on "The Kelly File." "This would be funny if it were not so telling about our society, in particular, the knee-jerk instinct by so many to race-bait and to assume the worst in people, especially people employed by the very powerful Fox News Channel."
In a segment on her show on Wednesday, Kelly delivered what appeared to be a staunch rebuttal to Slate writer Aisha Harris' op-ed titled "Santa Claus Should Not Be a White Man Anymore."
Harris, who is black, argued that insisting Santa Claus can only be white "helps perpetuate the whole 'white-as-default' notion endemic to American culture (and, of course, not just American culture)," and highlighted how she struggled with this notion as a child.
At the end of the piece, Harris suggested that Santa be replaced by a penguin for a more neutral figure to represent an increasingly racially diverse America.
"Let's ditch Santa the old white man altogether, and embrace Penguin Claus—who will join the Easter Bunny in the pantheon of friendly, secular visitors from the animal kingdom who come to us as the representatives of ostensibly religious holidays," suggested Harris. "It's time to hand over the reins to those deer and let the universally beloved waddling bird warm the hearts of children everywhere, regardless of the color of their skin."
Kelly, who did not appear to be joking during the "tongue-in-cheek" segment discussing Harris' op-ed on Wednesday, said: "I kind of laughed and I said this is ridiculous. Yet another person claiming it's racist to have a white Santa."
"For kids watching at home, Santa just is white but this person is arguing we should have a black Santa," she continued. "Just because it makes you feel uncomfortable doesn't mean it has to change. Jesus was a white man too. It's like we have, he's a historical figure that's a verifiable fact, as is Santa, I just want kids to know that. How do you revise it in the middle of the legacy in the story and change Santa from white to black?"
Since she made the comments, however, Kelly has been the target of some withering criticism across the board and late night comedians like Comedy Central's Jon Stewart had a field day on his show.
"Who are you actually talking to?" Stewart asked incredulously in a clip from his show discussing Kelly's incendiary comments. "Children who are sophisticated enough to be watching a news channel at 10 o'clock at night, yet innocent enough to believe Santa Claus is real, yet racist enough to be freaked out if he isn't white?"
On Friday, Kelly explained her comments.
"Contrary to what my critics have posited, neither my statement, nor Harris', I'm sure, was motivated by any racial fear or loathing," said Kelly. "In fact, it was something far less sinister: A lifetime of exposure to the very same commercials, mall casting calls, and movies Harris references in her piece."
"We continually see St. Nick as a white man in modern-day America," she added. "Should that change? Well, that debate got lost because so many couldn't get past the fact that I acknowledged, as Harris did, that the most commonly depicted image of Santa, does, in fact, have white skin."
She then lamented that her humorous discussion resulted in such a controversial reaction while noting that it was also evidence that race is a big issue in America and that she and Fox News remained "big targets."
"The fact that an off-hand jest I made during a segment about whether Santa should be replaced by a penguin has now become a national firestorm says two things: race is still an incredibly volatile issue in this country, and Fox News, and yours truly, are big targets for many people," she said.