Member of Warren Jeffs' FLDS Sect Sentenced to 90-Days in Jail for Abusing Boys Sent to His Home by Mormon Parents for Disobedience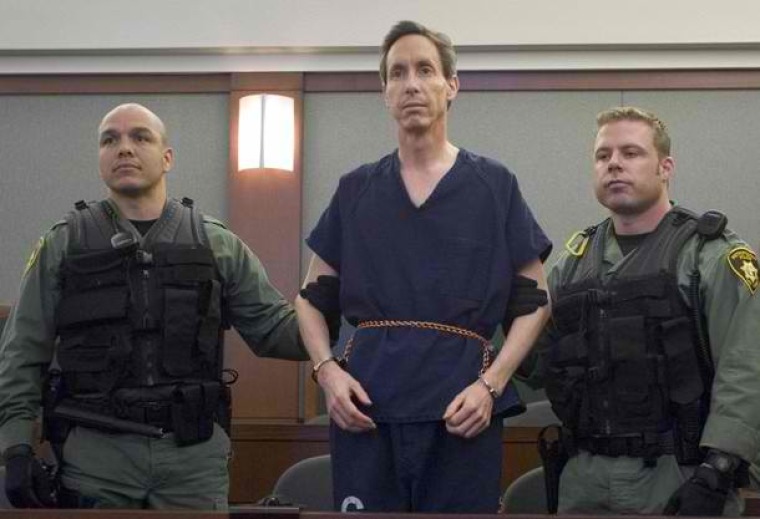 A member of Warren Jeffs' polygamous sect in Idaho was sentenced to 90 days in jail after admitting to abusing young boys in his home.
Nathan C. Jessop, 49, was given the sentence after pleading guilty to three counts of misdemeanor injury to a child. His sentence, which included 360 additional days of prison time, was suspended. Jessop reportedly was in charge of a home in Idaho where Mormon parents would send their children on "repentance missions." He admitted to physically disciplining nine boys and locking at least one of them in a furnace room for two days.
"What we are talking about is just an individual and what our basic assumptions are about how we treat kids and how we protect their health and safety, and I think that's really what the case was all about," Prosecutor Stephen Herzog told azcentral.
The young boys, ages 12 to 17, reported the abuse to police after one managed to escape in July. They had all been sent to Jessop's home because they were unruly and disobedient. All were members of the Mormon church, in particular, the sect of the church that followed Warren Jeffs. The leader is now in prison, serving a life sentence for sexually assaulting underage girls.
An attorney for Jessop argued that he was a good man whose religious beliefs were important to him.
"Nathan Jessop is a good man, and he is a good person in a bad circumstance, and there are always two sides to every story, and I believe that he is a very good person and he has taken full responsibility for what he did," attorney Ron Tyler Bird said.
Neighbors described Jessop as "extremely secretive" but noted that they often saw the boys performing chores outside.
Since the case was brought to light, two of the boys have been placed with foster families, while the others have returned to family members within the FLDS church.