Memorial Day: Don't Forget Vietnam Veterans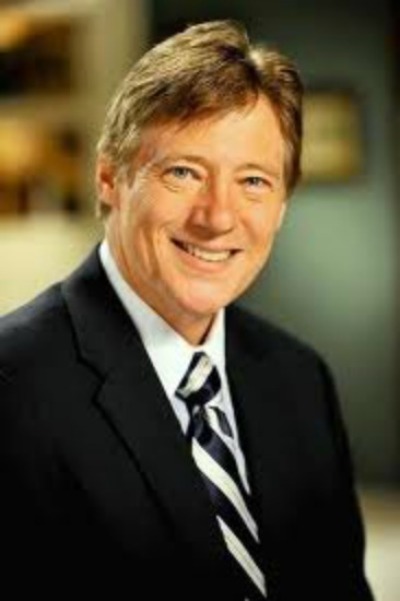 Another Memorial Day is upon us. Interestingly, President Obama just visited Vietnam to help solidify our formerly strained relations.
The Vietnam War still brings up many painful memories for those who served. No doubt it all turned out tragically, but there is a side of that war we rarely hear about — and that is, a word of thanks for even trying to keep that nation free from the scourge of Communism.
When Vietnam veterans came home, they were often vilified. They were spat upon. They were called "baby killers." They were shunned. They were not thanked, but treated badly. And all they did was go and serve when their country called them.
About 20 years ago, I interviewed a Christian journalist and counselor, Uwe Siemon-Netto, who was originally from Germany.
He told me, "Our soldiers fought valiantly, despite severe criticism — 58,000 Americans were killed, 500,000 were wounded, and more than 700 were taken in as prisoners of war. And they were fighting an enemy whose policy included inhumane tactics, an enemy that devalued human life. Although there were some American atrocities during Vietnam, they were contrary to U.S. policy."
How did the enemy devalue life? He said, "the North Vietnamese, the Viet Cong — Viet Cong means Vietnamese Communist troops — went into hamlets and villages and slaughtered people, civilians, including children, on a daily basis."
Siemon-Netto not only covered the war as a journalist, he also did some counseling work of Vietnam Veterans in Minnesota. About two decades after the war, he even wrote a book, The Acquittal of God, to help Vietnam Veterans know that God did not forsake them in Vietnam.
He also said, "Most of the G.I.'s who returned from Vietnam came into a very hostile society … This was the 1960's. It was mini-skirts and free love and great fun. And these guys came in, and they were a bother."
He said that through the years, thousands of returning Vietnam veterans ended up killing themselves. And he added, "I think America owes them an enormous debt to this day."
One man who recognizes that debt grew up in Vietnam. He spoke at a recent Memorial Day celebration in Fort Lauderdale, where I had the privilege to open and close in prayer. His name is Dr. Du Hua.
Hua was born in Vietnam. He wrote a book called, The Escapes and My Journey to Freedom. It chronicles his repeated attempts to escape, after the Viet Cong took over and turned Vietnam into a living hell. On his eleventh try, he succeeded. Providentially, his ship was intercepted by a German ship.
After a while in a refugee camp, Hua was eventually able to come to our country and experience "the life of freedom and dignity in America from the hell of the evil Communists."
Hua then went on to serve in the U.S. Navy — as a way of saying thanks to America for her attempt (albeit a failed one) to free his country of origin from the curse of Communism and for the new life he experienced here. An injury cut short his Naval career, and he became a pharmaceutical doctor.
When Hua spoke at the 2013 Ft. Lauderdale Memorial Day service, there was a hardly a dry eye.
Wayne Ferrell, a friend of mine from church, was there, "crying the whole time." Ferrell wrote of Hua's speech: "This fellow's story was the other side of the Vietnam story that no one tells."
Ferrell continued, "He called the American military his people's angels. He saw freedom right in front of him in those soldiers. He saw evil in socialism and communism all around him …. [He became] one of those Vietnamese boat people we read about so long ago that made it to the US."
Ferrell added, "[Hua] said there was no possible way for him to pay back the 58,000 Americans and 300,000 South Vietnamese soldiers that died for people like him, but once he got here to the US, he did his best to try."
Ferrell also said, "The more [Hua] spoke, the more he raised his voice until he was emotionally yelling his speech, shouting 'you are my angels' and 'freedom is not free,' and 'welcome home' to his fellow vets that had just returned. Everyone was on their feet as he finished, cheering him."
The organizer of the Memorial Day service emailed me afterwards: "[T]he response from the Vietnam Veterans [to Hua's speech] has been overwhelming to say the least, of how they have finally been appreciated."
When America finally pulled out of Vietnam, the enemy fulfilled virtually every dire prediction that was made about the encroaching evils of Communism. This Memorial Day, be grateful for those Americans who served their country when called upon — including those who served in the unpopular Vietnam War.
Dr. Jerry Newcombe is a key archivist of the D. James Kennedy Legacy Library and a Christian TV producer. He has also written or co-written 23 books, including The Book That Made America: How the Bible Formed Our Nation and (with D. James Kennedy), What If Jesus Had Never Been Born? His views are his own. www.jerrynewcombe.com