Memphis Pastor Andy Savage Says He Offered to Resign Over Sexual Assault but Church Stood by Him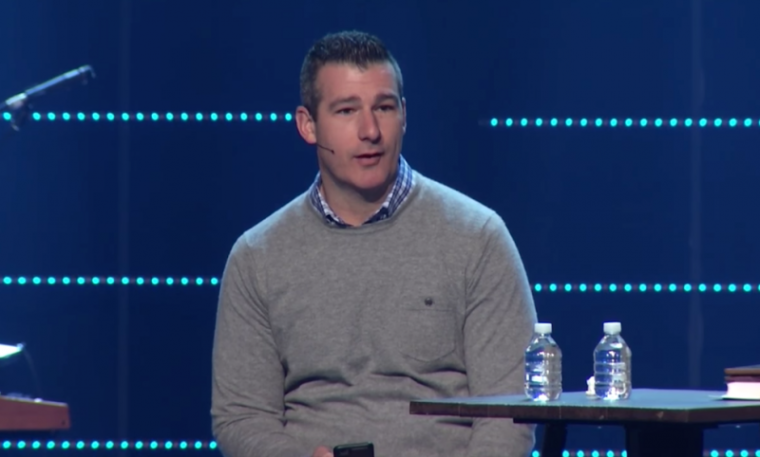 Teaching Pastor Andy Savage of Highpoint Church in Memphis, Tennessee, says he offered to resign from his post when he publicly confessed a week ago to his congregation that he sexually assaulted a 17-year-old while he was her youth pastor in Texas 20 years ago.
The revelation (of his offer to resign) was made in a previously deleted segment of an interview Savage did with conservative radio host Ben Ferguson last Thursday. Producers were forced to share the unedited interview Monday after abuse survivor advocate Amy Smith highlighted the discrepancy.
During the interview, Ferguson asked Savage why he didn't simply resign as pastor since so many critics have been insisting that he step down because his church covered up the assault instead of reporting what he did to authorities.
When asked if he ever felt like quitting, Savage said: "Yes. On several occasions in the last few days, I have wanted to quit."
Ferguson then asked Savage if he offered his resignation to the church and he replied: "Yes."
"On, uh, Sunday [January 7, 2018], I offered to Chris [Conlee] that I would resign, if that was in the best interest of our church," he said. Chris Conlee is the lead pastor of Highpoint Church.
Asked why Conlee didn't accept his resignation since it seemed like a "no-brainer," he said the church believes that people can change.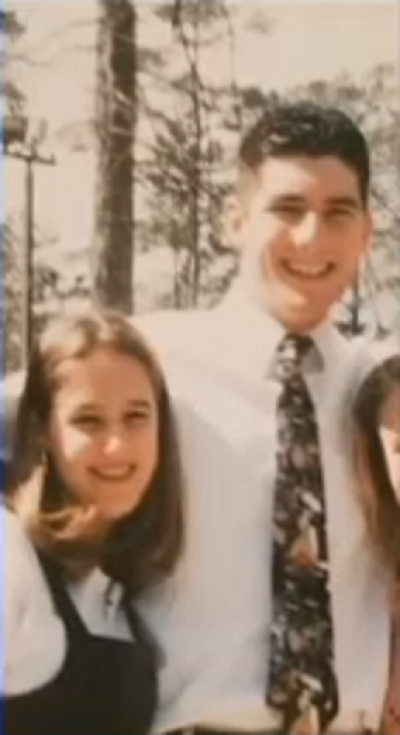 "That would certainly be the easy thing to do. I cannot speak for him. I can speak about him. Chris [Conlee] and the leadership at our church believe what we have said, since we started the church. We believe in a perfect place for imperfect people. We believe, that ... all of our greatest sins and failures can be overcome and we can change. And we can turn the places that we have hurt the most into ways that help people," Savage explained.
When asked if it was worthwhile for him to help people from the stage and if people would be willing to look past his past, he said he couldn't speak for people but "I hope so."
Savage's accuser, Jules Woodson, recently reported to the Montgomery County Sheriff's Department in Texas that 20 years ago, when she was 17, Savage, her then 22-year-old youth pastor at Woodlands Parkway Baptist Church, now known as StoneBridge Church, coerced her into performing oral sex on him on a dark Texas dirt road on her way home to her mother's house.
"He turned onto a dirt road and continued to drive. There were trees all around. I could not see the main road anymore, from which he turned. I asked what was back here. He told me they were building a church. I thought, maybe that's what this was about, maybe he has some secret to tell me, like perhaps he was moving to another church. We reached a dead end and he turned the truck around before putting it in park. We were stopped, and he turned the headlights off," Woodson told The Wartburg Watch. That was when he asked her to perform oral sex on him.
After about five minutes, Woodson said Savage reacted in shock and begged her not to reveal what he had done.
"I remember him pleading, while he was on his knees with his hands up on his head, 'Oh my God, oh my God. What have I done? Oh my God, I'm so sorry. You can't tell anyone Jules, please. You have to take this to the grave with you.' He said that several times," Woodson said.
Savage remembers the encounter, however, as a mutual moment of pleasure that just happened.
"I did not force anything. I did not ask for anything. I did not request anything. This was a very mutual organic moment that we shared," he explained.
"The atmosphere was very flirtatious. That flirtatious environment continued to move forward, which led to us making out, some heavy petting. It was a very mutual, spontaneous, physical moment. Our hormones were obviously very much in that moment, and she performed oral sex," Savage said.
While Savage believes he did not break any law when he engaged Woodson in sexual activity, the Montgomery County District Attorney's office indicated that had Woodson reported the encounter between her and Savage in 1998 when it happened, he could have been prosecuted. The statute of limitations for that crime today, however, has already passed.
"Using the current statute we would have some possible options but we are limited to the law as it was at the time of the offense in 1998. As a result we are unable to investigate and seek justice to the full extent of what we normally would in such a case," a statement from the DA's office noted.
Woodson said she reported Savage to Woodlands leaders and they initially took no action against him. They also advised her not to speak with anyone about the encounter. When she realized that the church was taking no action against Savage, she broke down in a female discipleship group and revealed what had happened to her. This action forced the church to fire Savage. She argued, however, that the church did not fully disclose to congregants why they fired him. They also threw him a going away party and failed to report the matter to the police.
Savage, in his interview with Ferguson, further apologized for his actions and said he now believes the church could have handled what he did differently but he was simply acting on the advice of his superiors.
"I think in hindsight there are definitely ways things could have been done differently. I was at the time, I was very trusting of the leadership that was there. I was willing to do whatever I was asked. I was wanting to make this right the best I could and I was trusting the leadership at the time," he told Ferguson.
He also agreed that it was "weird" that the church threw him a going away party.
"I agree it was weird. Obviously the perception is that something that shouldn't have happened was celebrated and that's not at all what I want understood in all of this," he said.
He explained that after leaving Woodlands, he returned home to Memphis to live with his parents, thinking he was given a fresh start.
"When I left the Woodlands to go back to Memphis, I was leaving feeling very much like my life was starting over in Memphis. I had no idea what I would do. I moved back in the house with my parents. I went to work in construction and was doing the best I could to enter into a process of growth and restoration and rebuilding my life," he said.
Within four months, however, he made a return to ministry as an intern at Germantown Baptist, the church where he grew up, according to Ferguson.
He said he worked at the church for a few years and he did not disclose his past until he was asked by one "individual" at the church and that's remained the extent of his disclosure at Germantown.
"I was never asked. I was embarrassed about what had happened. It's not the kind of news you want to go and tell everybody. I didn't know, I didn't tell anybody," Savage said.
When asked if it was wrong for him not to disclose, he said "yes" but noted that he kept his past a secret based on the advice of a Woodlands church leader.
"The night before I drove home to Memphis, I was with a family I was close to at the Woodlands having dinner at their home. The dad was on this leadership committee at the church so he knew everything that had taken place and I asked him for his advice. And I said, 'When I get back home, who needs to know about this whole thing? And he told me in that fatherly wisdom sort of way, he said 'Andy, you have dealt with this with the Lord, with those who are involved, and after that no one needs to know except your wife.' Now looking back, I think that was bad advice to be honest but that's the advice I was given," Savage said.
He said after working at Germantown Baptist for two years, he met Chris Conlee who was "officing" there while preparing to launch Highpoint Church. Savage said he was recommended to be a part of the staff at Highpoint and during discussions with Conlee he disclosed his past.
"When I began having conversations with Chris about coming on staff with the new church plant, he asked me, 'Is there anything from the past that I need to know about?' I fully disclosed the whole situation to him. And he was confident in the process that I went through in Texas," Savage said.
As far as the law is concerned, said Savage, he is confident he broke none.
"I have received some of the most awful things that have ever been said about me. People tell me to go kill myself or go live under a bridge. The most awful things in the world. I do not believe I broke the law. I was 22, she was 17 which is a legal adult in the state of Texas. A consenting adult. And we had a spontaneous physical moment that was out of bounds for my commitment to sexual purity but I did not commit a crime," he said.
Days after announcing that Savage had the church's full support despite his admission, a statement from Highpoint Church said they had come to a mutual decision that he would take a paid leave of absence while a third party organization conducted an investigation of his ministry at the church.
Savage said if the investigation concludes that he should be removed, he will abide by those recommendations. He also offered to meet and talk with Woodson after initially ignoring an email she sent him several months ago because it breaks his heart that she is in pain.
"I have never wanted to minimize this. This is a very serious thing at every point along the way. I don't minimize it. I don't run from it. I don't hide it. I don't want to cover it up. I want to see redemption come through this. I want to offer a meeting if that would be helpful. I am absolutely available," he said.