Men Arrested for Heckling Joel Osteen at Lakewood Church Found Not Guilty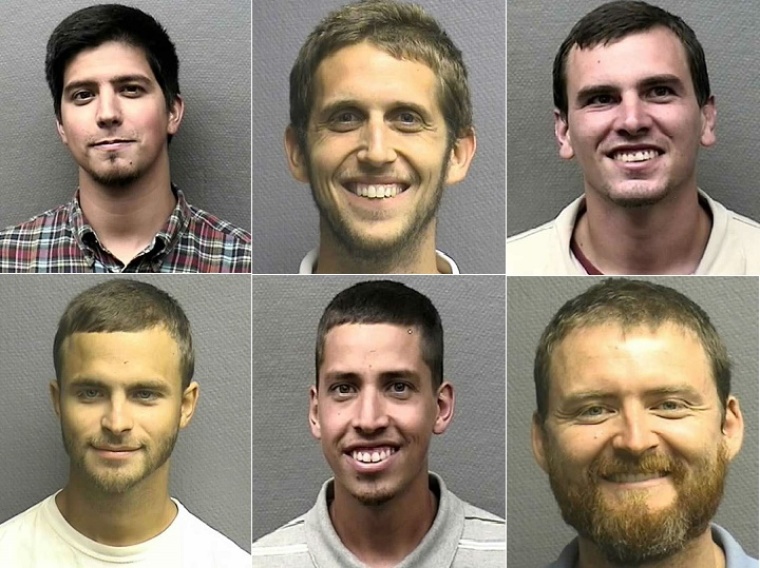 Four of the six men arrested last year for heckling a worship service led by Pastor Joel Osteen at Lakewood Church in Houston, Texas, were found not guilty.
Last June six men from a fundamentalist Christian group called the Church of Wells interrupted a worship service headed by Joel Osteen, calling him a "liar."
Four of the six men arrested, Kevin Fessler, Matthew Martinez, Randall Valdez, and Mark DeRouville, were cleared of all charges Wednesday at a trial held at Harris County Courthouse.
Church of Wells elder Jacob Garnder and deacon Richard Trudeau, the other two men arrested for interrupting the service, will have their trial at a later date, according to local media.
"The trial was not about whether the four were part of that group that interrupted the sermon. Both sides agreed they were. It was more about their intent," reported ABC 13.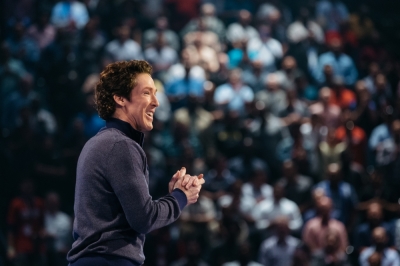 "The judge dismissed the trespassing charges during trial. And the jury found them not guilty of disrupting a meeting or procession."
Osteen was called to testify during the trial, and according to ABC 13, said while he could not see the men, he could hear them shouting and "could sense hostility in their tone."
The men's outbursts last year reportedly scared many of those in attendance for the service, with all six of them eventually being removed by church security.
"A significant number of Lakewood's ushers and security team members are police and sheriff's officers who attend Lakewood regularly," said Donald Iloff Jr., a senior executive with Joel Osteen Ministries, in a statement to The Christian Post last year.
"These officers were efficient and quick in responding to the situation and, along with Lakewood's leadership will continue to be vigilant in the security and protection of Lakewood Church and its members."
In addition to the charges, the six men were also ordered to stay at least 200 feet away from Lakewood Church property and to avoid contact with Osteen or his wife, Victoria.
In comments to local media, Church of Wells member Fessler argued that they did what they did because they believed Osteen to be a false prophet.
"The scripture says that without holiness, that no man shall see God. And so we believe the true gospel turns people from their sins," said Fessler. "The true gospel causes a man to have godly sorrow over their sins, and to live a holy life. That's not what he's preaching."
Regarded by some to be a cult, The Church of Wells is known for having members protest against other churches and has had members arrested before for doing so.
"In this hour of general apostasy … it is meet for those whom God has risen up as salt and light, so to salt the corruptions of their generation, and to turn the lights on in that great bedroom of adulteries (i.e. the professing church), if perhaps God would be pleased indeed to stem the tide, seal the breach, and resurrect His standard of righteousness which has long lain without a Church to bear it," states their online manifesto.