Men's Conference: World Doesn't Need Any More Christian Men 'Affiliated' With God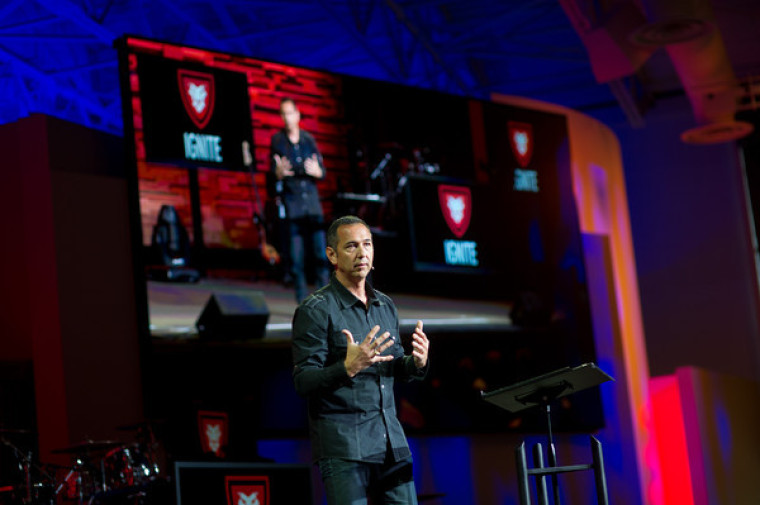 LAKE FOREST, Calif. – Every Man Ministries founder Kenny Luck launched a nationwide set of conferences addressing the need for Christian men to engage more actively in society and impact culture in a positive way at Saddleback Church.
More than 700 men attended the IGNITE conference Saturday hosted at the megachurch that is led by Pastor Rick Warren in Orange County. At the outset of the event, Luck led the men in prayer for Warren and his family, whose son, Matthew, took his own life a little more than a week ago after a lifelong battle with mental illness.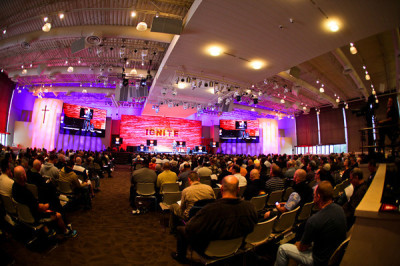 "If you didn't believe we were in a battle with evil before, we are in a bare knuckle brawl with evil now," said Luck before praying. "The lines are being drawn and you can see it in culture."
Luck, whose latest book is Sleeping Giant: No Movement of God Without Men of God, said after his prayer that the world doesn't need any more men that are simply "affiliated" with God or the Christian faith.
"There are three-quarters of a billion of us (Christians) walking the planet and the world really can't tell the difference between us and the rest of the guys," he said. "You are here with men that want a healthier, stronger, more spiritual version of yourself. You are here because you just don't want to be affiliated with Christ, you want to be activated for Christ."
He added, "You want to move from the audience in terms of your relationship with God, your impact in the world, to the army – big difference being in the audience versus being in the army, one is in the fight and one is not. One is engaged in battle. One is not.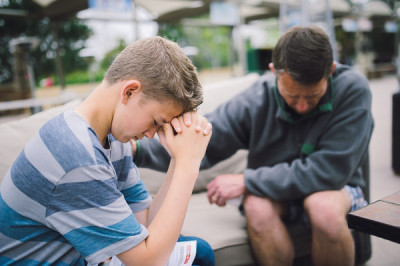 "Jesus said in Matthew 12:35, 'good things come out of the good man because of the good that is stored up in him. Evil things come out of the evil man because of the evil that is stored up in him,'" Luck explained. "Faith is seen, by what faith does. That is why men of God igniting, catching fire, is important – particularly the younger men – because there is such a crisis around the world when it comes to men. The world is wondering where have all the good men gone?"'
Luck, who is also the men's ministry pastor at Saddleback, told The Christian Post that the event was the first IGNITE conference out of many that will be done in the U.S. and around the world.
"IGNITE resonates because it reflects what God is doing among men and, more importantly, it connects with what larger culture wants to see happen with men," he said. "Pain and suffering caused by broken male culture creates a need and longing for men who bring hope, help, and health to the social darknesses plaguing them. This conference calls men to rise and meet that need."
He said he hopes that men attending the conferences will leave with a desire to be more Christ-like.
"Men are leaving IGNITE called by God and called by this moment in history to rise above culture, self, and evil to do one thing: empower health in every space and in every relationship they can by means of a living and active faith in Christ."
On the Web: https://www.everymanministries.com