Allie Beth Stuckey blocked by menstrual app for tweeting 'trans women don't have periods'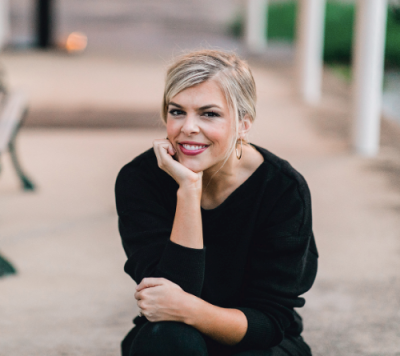 Podcast host Allie Beth Stuckey was blocked on social media by a menstrual-tracking application after criticizing the platform for allowing men who identify as women to have access to a product where women share "intimate details about their bodies." 
Stuckey, the conservative Chrisitan host of The Blaze's "Relatable" podcast and author of You're Not Enough (And That's Okay): Escaping the Toxic Culture of Self-Love, shared pictures of her exchange with Flo Health in a Tuesday tweet. 
"Flo period tracker defended allowing men who identify as women on their apps, taking part in chats with women sharing intimate details about their bodies," the conservative author wrote.
Flo Health, a period and fertility tracking application, tweeted in response to another user on Monday that it "support[s] everyone with periods — regardless of gender. 
The user in question objected to the application allowing men who identify as the opposite sex to access chat forums where females discuss their periods, stating that the company should let women know about this policy.
Stuckey shared a photo of a reply she tweeted to the company on Monday, writing that "Trans women don't have periods, so," along with a photo showing Flo Health blocked her on Twitter. 
In a reply tweet Monday, Stuckey tweeted a photo from a user named "TroonyToons" showing individuals claiming to be "trans women" writing in a chat room intended for women. Two of the users in the forum appear to be talking about using the women's restroom, while another discusses switching from "she/her" pronouns to "she/they."
In response to a Wednesday inquiry from CP, Flo Health directed the outlet to its diversity and inclusion statement.
On its website, Flo Health states that its goal is to "build a better future for female health," which includes "people who menstruate." The company says it strives to understand how factors such as "lived experience" and "identity" influence their health, emphasizing that it aims to treat all "experiences with care and compassion." 
"We know that not all people who menstruate are women, and not all women menstruate," the women's health application writes. "At Flo, we're proud to help everyone navigate through this part of life more easily and with confidence." 
"Where space allows, we will say 'people who menstruate' to acknowledge the reality and experiences of people with a diverse range of gender identities, and 'women' where research is only based on those who identify as female," the website continues. 
The debate about whether to allow men who identify as women into spaces exclusive to the female sex has also emerged in recent years in discussions about access to locker rooms, bathrooms and other sex-segregated facilities. 

In 2016, the Obama administration advised school districts nationwide to enact policies allowing trans-identified students access to bathrooms and locker rooms in accordance with their gender identity. The move drew much criticism from conservatives and concerned parents who feared that such policies could be abused by those with bad intentions. 

The advisory was rescinded during the Trump administration, but many school districts nationwide have enacted such policies, leading to legal battles. 
As CP reported, a special grand jury indicted Virginia's Loudoun County Public Schools' former Superintendent Scott Ziegler and the school's public information officer in December after the district allegedly lied to parents about two sexual assaults to quell controversy over a transgender bathroom policy. 
Similar policies have been enacted by local governments, companies and non-public entities.
In September 2021, national headlines were made after a trans-identified person who is also a registered sex offender exposed his genitals to women and girls in a women's-only area at Wi Spa in Los Angeles. He was charged with five counts of indecent exposure.