Merriam-Webster dictionary euphemizes sex reassignment surgeries with new terms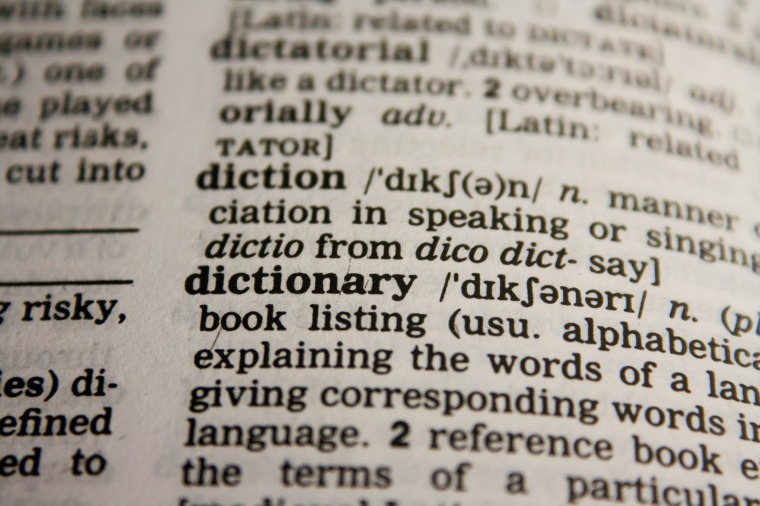 Leading reference book producer Merriam-Webster has added three new terms to its online dictionary to accommodate the transgender community and LGBT activists who coined them.
In an April update, the company announced that it added more than 640 words so that its lexicon will be more up-to-date in areas such as business, entertainment, science, and medicine.
Some of the updates include new meanings to old words, such as "snowflake," which today can be used to describe "someone regarded or treated as unique or special" or  "someone who is overly sensitive."
It also includes new compound terms, such as "garbage time," which describes the final minutes of a sports contest when one team's lead over the other has been deemed "insurmountable."
But the most attention-grabbing element of Merriam-Webster's April update comes from its section outlining "new words from science and medicine." Among a list of nine words or phrases highlighted in that section are terms that relate to gender dysphoria and gender transition.
Two new terms describing types of gender confirmation surgery could be seen as somewhat informal.
"Top surgery," the dictionary states, is a "type of gender confirmation surgery in which a person's breasts are removed or augmented to match their gender identity."
Meanwhile, "bottom surgery" is described by Merriam-Webster as "a type of gender confirmation surgery in which a person's genitalia are altered to match their gender identity."
Merriam-Webster also added the term "gender-nonconforming" to denote someone "exhibiting behavioral, cultural, or psychological traits that do not correspond with the traits typically associated with one's sex."
In a web post, the organization explained that the work of revising a dictionary in an ever-changing world is "constant" and "mirrors the culture's need to make sense of the world with words."
"It all begins, in each case, with evidence of words in use," the site contends. "Each word follows its own path at its own pace before its use is widespread enough to be included in a dictionary. We watch as words move from specialized contexts to more general use and we make citations for each word in order to draft our definitions."
While a term like "gender-nonconforming" has become a widespread phrase to describe someone who doesn't dress, act or live in accordance with the societal norms associated with his or her birth sex, a debate could be had about how widespread the use of terms like "bottom surgery" or "top surgery" is to describe life-altering operations that sterilize and cosmetically alter a person's body.
The terms are largely used by people and activists within the LGBT community because the term "sex change surgery" is "considered a derogatory term by many" in the transgender community, according to the National Center for Transgender Equality.
The NCTE has stated as far back as 2009 that "top surgery" and "bottom surgery" are acceptable ways to describe sex reassignment procedures.
The dictionary states that the first known use of "bottom surgery" was in 1994. In showing sample uses of the term, the dictionary cited sentences from articles published by the pro-LGBT website PinkNews and Connecticut Public Radio.
The dictionary states that the term "top surgery" was first used in 1992.
One formal way to describe top surgery is a "mastectomy." Meanwhile, a more formal terminology to describe bottom surgeries (operations where the vagina or penis are constructed or removed) are "vaginoplasty" or "phalloplasty."
Other formal names of procedures used for sex reassignment include clitoroplasty (creation of clitoris), labiaplasty (creation of labia), orchiectomy (removal of testicles), penectomy (removal of the penis), hysterectomy (removal of the uterus), metoidioplasty (creation of penis using clitoris).
It should be noted that gender reassignment can often require multiple procedures.
Merriam-Webster's update was praised by LGBT advocates, including the NCTE. who've worked to normalize the use of those words.
Other online dictionary services such as Dictionary.com and the Cambridge Dictionary do not define the terms "bottom surgery" or "top surgery."
Dictionary.com does, however, define the term "gender-variant" instead of "gender nonconforming."