Supreme Court takes 3 religious liberty versus LGBT rights cases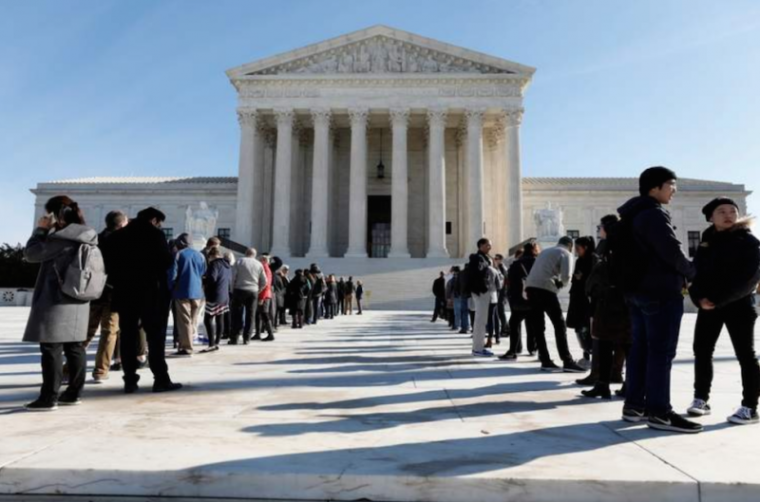 The U.S. Supreme Court announced Monday it will hear three cases involving religious liberty versus LGBT rights. 
At issue is whether "sex" discrimination protections in the 1964 Civil Rights Act include sexual orientation and gender identity, even though the Act doesn't specifically mention those categories. 
In an order released Monday morning, the Supreme Court agreed to hear R.G. & G.R. Harris Funeral Homes v. Equal Employment Opportunity Commission, a case in which a Christian-owned funeral home was sued for firing a transgender individual who refused to adhere to a dress code for his biological sex.
"The petition for a writ of certiorari is granted limited to the following question: Whether Title VII prohibits discrimination against transgender people based on (1) their status as transgender or (2) sex stereotyping under Price Waterhouse v. Hopkins, 490 U. S. 228 (1989)," stated the high court.
Expected to be argued in the fall, Harris v. EEOC is one of three cases the Supreme Court will be taking up that examines the extent to which federal law prohibits workplace discrimination on the basis of sexual orientation and gender identity, according to Politico.
The other two cases, Altitude Express Inc. v. Zarda and Bostock v. Clayton County, Georgia, were consolidated. Both of those cases also have to do with whether the 1964 Civil Rights Act covers sexual orientation discrimination. 
In September 2014, the EEOC filed a lawsuit against Harris Funeral Homes over the firing of Aimee Stephens, formerly known as Anthony Stephens.
The case was one of the first legal actions the EEOC took on behalf of transgender individuals alleging sex discrimination against an employer.
Harris Funeral Homes is represented by the Alliance Defending Freedom. In a 2016 interview with The Christian Post, ADF attorney Doug Wardlow said the case was the Obama administration pushing "a political agenda."
"They are trying to use the courts to alter Title VII's prohibition of discrimination in employment based on sex to prohibit discrimination based on gender identity as well, even though Title VII makes no reference to gender identity or transgender status," said Wardlow.
"Including protection for gender identity under Title VII would threaten the religious liberty of people like Tom Rost who operate their businesses according to the principles of their faith."
In August of 2016, U.S. District Court Judge Sean F. Cox ruled in favor of the funeral home, concluding that it could claim protection under the Religious Freedom Restoration Act.
"The court finds that the funeral home has met its initial burden of showing that enforcement of Title VII, and the body of sex-stereotyping case law that has developed under it, would impose a substantial burden on its ability to conduct business in accordance with its sincerely-held religious beliefs," wrote Cox.
However, in March 2018, a three judge panel of the Sixth Circuit Court of Appeals ruled unanimously that funeral home owner Tom Rost unlawfully discriminated against Stephens.
"The unrefuted facts show that the Funeral Home fired Stephens because she refused to abide by her employer's stereotypical conception of her sex, and therefore the EEOC is entitled to summary judgment as to its unlawful-termination claim," concluded the panel's ruling.
Last October, the Trump administration's Department of Justice filed an amicus brief on behalf of the funeral home, arguing that the Supreme Court should take up their case.
The brief stated that "the court of appeals misread the statute and this Court's decisions in concluding that Title VII encompasses discrimination on the basis of gender identity."
"Title VII thus does not apply to discrimination against an individual based on his or her gender identity," argued the brief.
"Notably, Congress has specifically prohibited discrimination based on 'gender identity' in other statutes, as a separate protected category in addition to 'sex' or 'gender.'"