Messianic Soldiers in 'Spiritual Desert' of Israeli Army Sharing Their Faith in Christ More Than Ever Before
Messianic Soldiers in 'Spiritual Desert' of Israeli Army Sharing Their Faith in Christ More Than Ever Before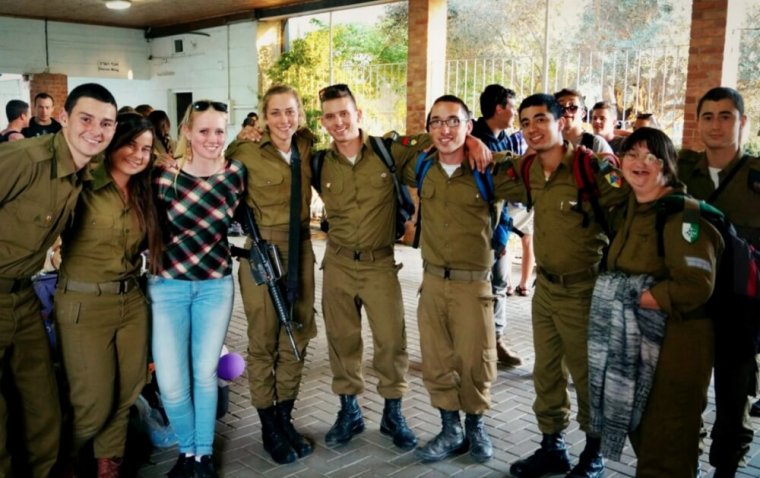 Messianic Jewish soldiers in the Israel Defense Forces are growing bolder and more open about their faith in Christ with their fellow soldiers and officers, a survey has found, despite daily challenges of living 24/7 around unbelievers and trials resisting the "pleasures of the world."
The survey, released on March 1, was conducted by Kehila News Israel in cooperation with several local ministries that organize soldier conferences and Bible studies for the hundreds of Messianic soldiers currently serving in the IDF.
The results, based on the responses of 69 active duty IDF soldiers from a total population of several hundred Messianic soldiers, found that there is a clear openness about Yeshua (Jesus) in the army – as much as 96 percent said that their fellow soldiers know about their faith, in addition to 78 percent of their commanders and officers.
KNI said that the survey results showed that Messianic soldiers received a "largely supportive and pluralistic reaction," from their fellow soldiers and officers, with 64 percent of Messianic soldiers receiving a "positive" response when they shared their faith; 22 percent faced an "indifferent" response, and only 14 percent encountered a "negative" response.
"Contrary to what older Israeli believers remember of their army experience, very few Messianic soldiers today face significant discrimination or persecution," KNI reported.
The news agency pointed out that Messianic soldiers face big dangers alongside their fellow soldiers, such as terror attacks, but are focused on defending Israel and its citizens.
The Christian Post reached out to one former Messianic IDF soldier and one who currently serves in the army to get their reactions to the survey, as well as their experiences as believers in the army.
Daniel, who requested only his first name be used, now works at a Messianic congregation in Jerusalem with kids ages 10-12 and with youth 12-18. He is involved in ministry to soldiers through a volunteer group preparing conferences every two to three months.
Exclusive Op-eds from the Presidential Campaigns
Daniel told CP that he finished his army service a little over two years ago, and experienced various reactions to his faith.
"I do think it is important to know the difference between accepting Jesus as Lord and Savior and accepting people who believe in Jesus. The fact that more and more people are accepting Messianic people, doesn't mean they accept Jesus into their lives," he said.
"What is great though is that a lot of people in Israel are starting to hear about Jesus and 'Messianic people,' and it's great because seeds are being planted," he added, noting that the growing number of openly Messianic soldiers now helps others to also share and live out their faith.
Daniel reflected that despite the growing acceptance, followers of Jesus will always experience challenges.
"If you don't have challenges, you are probably doing something wrong," he said.
He shared that some of the things he hears that kids are being taught in school are "amazingly far from the word of God," and if those kids oppose such teachings, they also face challenges.
"We can see that from a small age, kids are being taught that homosexuality is ok, they are being taught more about evolution than about the Bible. The problem is that kids spend most of their day in school, being influenced by false teaching, if not from teachers, then from their friends," he continued.
"How many hours are they influenced by the truth at home? Not enough, and this is a big challenge, for them, for the parents and for the church."