Mexican Christians Allegedly Threatened With Death by Government Official for Discussing Religious Persecution
Mexican Christians Allegedly Threatened With Death by Government Official for Discussing Religious Persecution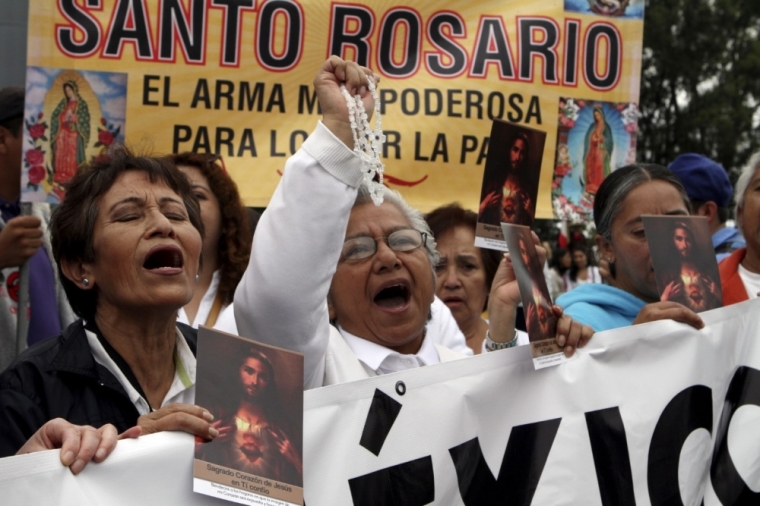 A group of Christians in Hidalgo State, Mexico, were allegedly threatened by a government official with death after attempting to meet to discuss religious persecution, a watchdog group has said.
The International Christian Concern said that the threats were issued back in April by "Community Delegate" Jesus Dominguez Hernandez, who found out that the Christian community of Chichiltepec village attempted to meet with his office and outline their concerns. Mexican human rights organization Impulso 18 said that during the meeting, Hernandez became "infuriated" and "threatened to kill all of the Christians present."
Christians in the village have reportedly been pressured to renounce their faith, and faced consequences for refusing.
Cousins Casto Hernandez and Juan Placido were jailed for nearly 30 hours for such a refusal, and after they were released they were told to vacate their homes.
ICC Advocacy Manager Jennifer Salcido said: "It is time that the Mexican government provide justice and protection for victims of religious persecution while dealing with local and/or state officials that are part of the problem. A slow wave of religious persecution has been sweeping across Mexico, and the culture of corruption and lack of accountability that surrounds religious freedom cases needs to end," Salcido stated.
"A free society cannot flourish when religious persecution exists, and this issue has gone on for far too long while the world has looked the other way. Every citizen of Mexico has a right to practice their faith without the fear of being driven from their homes simply because of what they believe."
The watchdog group added that there are at least 70 open case of religious persecution going on against minority Christian communities in Chiapas, Hidalgo, Oaxaca, Puebla and Guerreroalone.
Persecution in Mexico has been documented by a number of watchdog groups, including Open Doors, which listed the North American country at No. 38 on its World Watch List of countries where Christian face the most extreme persecution for their faith.
The Vatican has pointed out that Mexico is the most dangerous Latin American country for clergymen, with a number of priests being killed in the past few years in the crime-related incidents.
Father Francisco Javier Gutiérrez was the latest priest found murdered back in April in Salvatierra, Guanajuato, a victim of an apparent robbery that turned deadly.