Michael Brown on 8 Principles to Win the Homosexuality Debate (Author Interview)
Despite the massive cultural shift of recent years, those who value traditional marriage, gender differences and sexual purity have the opportunity to win debates in the coming years, while the gay revolution has sown the seeds of its own destruction, author Michael Brown argues in Outlasting the Gay Revolution: 8 Principles for Long Term Cultural Change.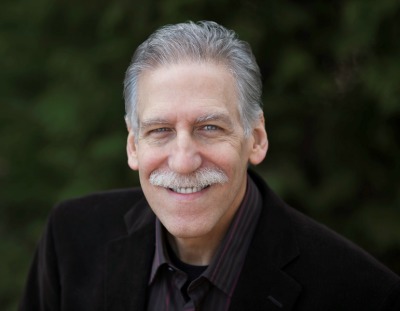 "There are many, of course, who believe the culture wars are over and that America, from here on, will embrace homosexuality just as it embraces heterosexuality, without a second thought," Brown writes in the introduction. But, while many believe "the complete success of the gay revolution is inevitable, ... the cultural battle is far from over."
In an interview with The Christian Post, Brown said he wrote the book to "encourage, inspire, and inform" those who share his views but have sunk into feelings of hopelessness. After observing some of the early reviews, Brown was delighted to find readers "receiving fresh hope and courage to stand."
Brown has a Ph.D. in Near Eastern Languages from New York University. He has authored more than 25 books, hosts a nationally syndicated radio show and is a frequent contributor to CP. In recent years, much of his writing has focused on debates about homosexuality, both within churches and the larger culture.
Some of the principles described in the book are aimed at how Christians, and other social conservatives, should behave in the culture wars, such as principle No. 1, "never compromise your convictions," and principle No. 2, "take the highest moral ground." Other principles aim to exploit the weaknesses of the gay revolution, such as principle No. 3, "sexual purity trumps sexual anarchy," and principle No. 5, "celebrate gender distinctions."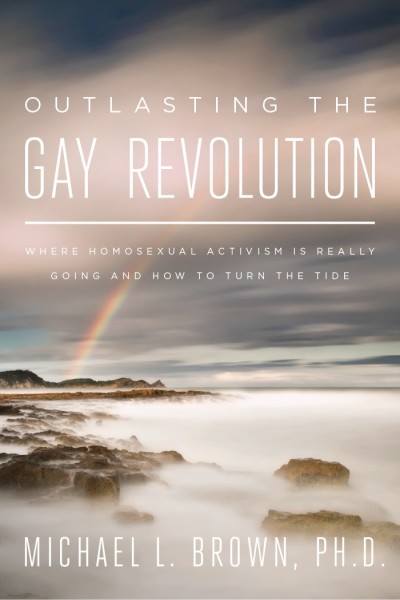 Outlasting the Gay Revolution was published Sept. 15 and is available here on Amazon.
Below is an edited transcript of CP's emailed interview with Brown about the book:
CP: Why did you write this book?
Brown: I wrote Outlasting the Gay Revolution to encourage, inspire, and inform. Many believers are discouraged and feel as if we have lost the culture wars, as if the ship has sailed and there's nothing we can do to preserve marriage and sexuality as God intended, especially in light of the Supreme Court decision to redefine marriage.
I don't believe that for a second. It's not time to throw in the towel, it's time to push back, and I wrote this book to impart courage and faith, and to give practical strategies for long-term cultural change. If Jesus does not return first, I believe we will see the tide turn in America.
As the first reviews of the book have been posted, I've been encouraged to see how readers are receiving fresh hope and courage to stand. That's why I wrote it!
CP: Evangelicals often naturally desire to be as welcoming as possible, and tend to avoid topics that they fear will turn people away (and away from hearing the Gospel). How would you answer those who suggest it's better to avoid speaking to the larger culture on what the Bible says about homosexuality?
Brown: We are called by God to be the salt of the Earth and the light of the world, and it is our sacred responsibility to be, in the words of Martin Luther King, "the conscience of the state."
This whole notion that we cannot offend anyone with our message bears no resemblance to the New Testament Gospel which by its very nature was divisive. Of course, we must not be offensive with our personality or demeanor — in fact, the second of 8 principles in my book is that we must take the highest moral ground — and we must not be self-righteous or hypocritical. But by all means, we must stand for what is right when it comes to marriage, family, and sexuality.
Dietrich Bonhoeffer said that the ultimate test of a moral society is the kind of world that it leaves to its children. What kind of world are we leaving to our children? In Outlasting the Gay Revolution, I call on believers to embrace a multi-generational vision.
CP: You wrote that the Gay Revolution has "within itself the seeds of its own destruction." How so?
Brown: Throughout my book, I document how gay activism has within itself the seeds of self-destruction.
First, those who were once bullied have become the bullies, and the bullying will backfire. In fact, we see more and more believers waking up and taking a stand because of the very real attack on our freedoms of religion, speech, and conscience.
Second, we are living in a culture of sexual anarchy — I document in Outlasting the Gay Revolution that our acceptance of homosexuality is not because of increasing tolerance but because of decreasing morality — and sexual purity will trump sexual anarchy.
Third, the war on the gender — the T of LGBT activism — is unsustainable, since male-female distinctives are literally what makes the world go around. And I'm not just talking about celebrating "Caitlyn" Jenner. The examples I cite in the book are almost unbelievable.
Fourth, some of the pillars of the gay revolution are based on lies, exaggerations, and misinformation. As we keep propagating the truth, the lies will be exposed.
Half of the 8 principles laid out in the book deal with these four issues.