Michael Douglas Talks Anti-Semitism; Believes Christians and Jews Must Work Together to Stop Religion Bias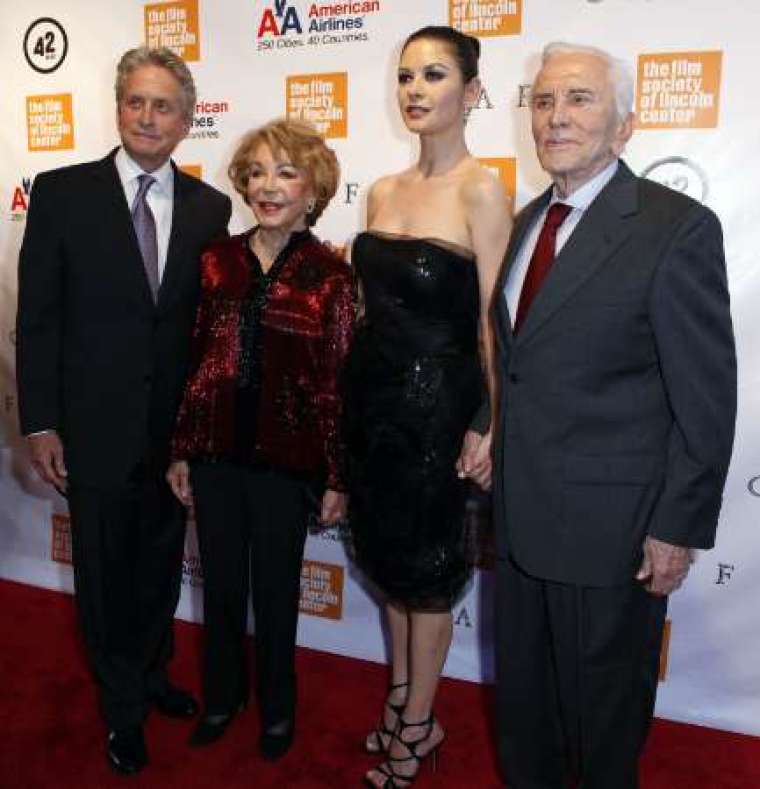 Actor Michael Douglas penned an op-ed on Sunday, speaking out about an experience dealing with anti-Semitism his son faced and how religious bias may be obliterated by speaking and building bridges across religions.
"Speaking up is the responsibility of our political leaders," Douglas wrote in the Los Angeles Times. "Speaking up is the responsibility of our religious leaders, and Pope Francis has used his powerful voice to make his position and that of the Catholic Church clear, saying: 'It's a contradiction that a Christian is anti-Semitic. His roots are Jewish. Let anti-Semitism be banished from the heart of life and of every man and every woman.'"
Douglas also cited Cardinal Timothy M. Dolan for helping build relations between Jewish and Catholic communities. He noted that the challenge is to "stand up to hatred of the Jewish people." But different religious factions have to come together in order to do so. Christians and Jews are not enemies but are born from the same Abrahamic traditions, as his own father, Kirk Douglas, once stated.
Renowned actor Kirk Douglas experienced a traumatic helicopter crash that left him with injuries, and then suffered one health scare after another and subsequently found himself "exploring the spiritual side of life," he told Chicago Jewish News in 2014.
Since then, he has included several religious references in his films and has also worked to build up the Jewish faith through the Douglas Foundation, which has helped to fund a theater opposite the Western Wall in Jerusalem.
"I have worked through the Torah twice and I am still studying it because it fascinates me," the elder Douglas explained. "Studying the Torah is very demanding. I say to screenwriters, you want to write? Study the Torah. There is every story, every plot you can think of in there, and it is very dramatic."
Meanwhile, his grandson, according to Michael, is "strong" and "fortunate to live in a country where anti-Semitism is rare. But now he, too, has learned of the dangers that he, as a Jew, might face. It's a lesson that I wish I didn't have to teach him, a lesson I hope he will never have to teach his children."