Michael Tait Shares Memory of Billy Graham Crusade Ahead of DC Talk Reunion, Jesus Freak Cruise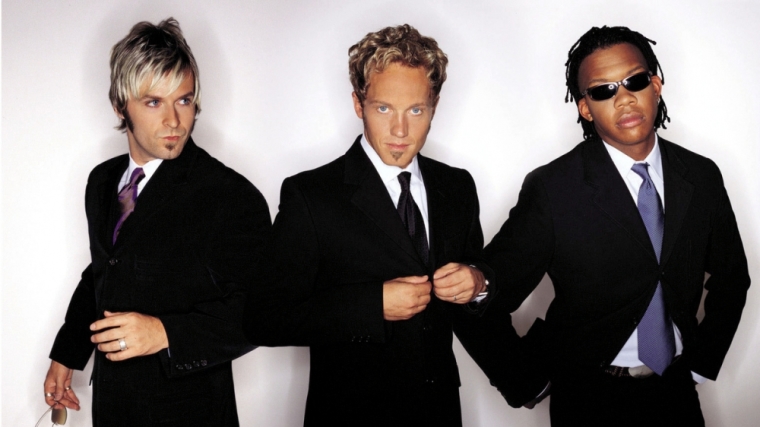 As Michael Tait gears up for the highly anticipated DC Talk reunion on the Jesus Freak Cruise 2017, the singer shared his most precious memory during a DC Talk Billy Graham crusade.
"I don't think there's a doubt about it, one of my favorite DC Talk memories would have to be the DC Talk Billy Graham concert, crusade," Tait said in a  Premier Vacations & Events promotional post on Facebook on March 15.
The Newsboys frontman recalled the precious memory he shared in the '90s with his former band DC Talk while out on the road ministering to a sold out crowd in a Cleveland stadium alongside one of their heros.
"Billy got to speak that night and he spoke using one of our songs called the 'Hard Way' that Toby penned the lyrics to. As that man spoke the Gospel, preached a very simple message, he infused Toby's lyrics in that message — I watched the people get rocked!" Tait exclaimed.
The singer called the experience a "great memory" that will forever stick with him because of the way it impacted both them and the crowd.
"Toby and I sat back, tears coming down our faces, couldn't believe how powerful it was," he continued. "Billy's just a man but just the fact of being connected with a ministry like that on that kind of level and them using our words to facilitate a message to the people, nothing better."
The Jesus Freak Cruise will set sail from Miami, Florida, to the Bahamas on July 11–15. It was first announced last year, which marked 16 years after the band revolutionized the Christian market with their rap and rock music. The trio named the cruise after their groundbreaking album Jesus Freak, which was released in 1995.
During the 2016 K-LOVE Fan Awards, DC Talk's former frontman, TobyMac, shared his thoughts about the reunion with Tait and Kevin Max.
"We texted each other, 'Would you do it?' 'Yeah' 'Would you do it?' 'Yeah'. OK, cool, we going to do this!" TobyMac said.
The members of DC Talk first started a frenzy when they hinted at a reunion in a series of videos posted on their website in May 2016. Then in a statement shared with The Christian Post, DC Talk revealed that the reunion was going to be a cruise.
"This is a give back that we wanted to do — we wanted it to be intimate and special. More intimate than an arena tour could ever be. It embraces what we are doing and what we did. We are excited about both. Who knows what the future holds," they added in the statement.
The July 2017 cruise will include performances by the Grammy Award-winning DC Talk — Toby McKeehan, Michael Tait and Kevin Max — along with the Diverse City Band, Newsboys, Kevin Max, Finding Favour, Capital Kings, Ryan Stevenson and Hollyn.
Solo artist TobyMac, with Tait, lead singer of Christian contemporary band Newsboys, and Max, the former lead singer of Christian rock group Audio Adrenaline, have all individually led successful music careers after DC Talk went on hiatus in the early 2000s.
Fore more information about the Jesus Freak Cruise, click here.