Michelle Duggar: Wives 'Be Joyfully Available' for Husbands' Needs, Even When Pregnant
Michelle Duggar: Wives 'Be Joyfully Available' for Husbands' Needs, Even When Pregnant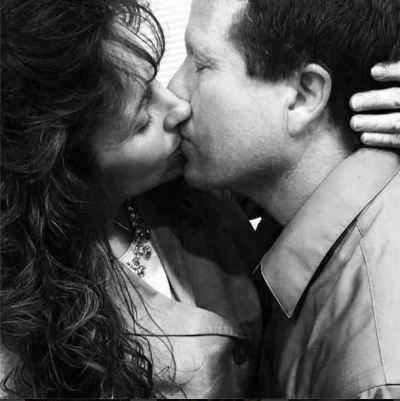 Duggar family matriarch Michelle Duggar recently shared biblical marital advice with her daughter, Jill Dillard, and said newlywed wives should always "be available" to meet their husband's "special need."
The former "19 Kids and Counting" star responded to a fan's question about what marital advice she had for Jill, who married her husband, Derrick Dillard, more than a year ago. In her response, Duggar alluded to Ephesians 5:22, which talks about wives submitting to their husbands at all times.
Ephesians 5:22 reads: Wives, submit yourselves to your own husbands as you do to the Lord. ... Wives should submit to their husbands in everything.
Michelle and Jim Bob celebrated their 31st wedding anniversary in July and the mother of 19 recalled the best advice she was ever given months before her 1984 wedding in a blog post she shared last week.
"'Anyone can iron Jim Bob's shirt, anybody can make lunch for him,'" she recalled a friend saying. "He can get his lunch somewhere else. But you are the only one who can meet that special need that he has in his life for intimacy. … So when you are exhausted at the end of the day, maybe from dealing with little ones, and you fall into bed so exhausted at night, don't forget about him because you and he are the only ones who can have that time together. No one else in the world can meet that need."
She continued: "And so be available, and not just available, but be joyfully available for him. Smile and be willing to say, 'Yes, sweetie I am here for you,' no matter what, even though you may be exhausted and big pregnant and you may not feel like he feels. 'I'm still here for you and I'm going to meet that need because I know it's a need for you.'"
Michelle noted that the love must go both ways. "I'm meeting his needs, he's meeting my needs."
She then spoke about the importance of settling marital disputes privately and never putting your husband down in front of others. Lastly, the former TLC star touched on the benefits of Christian marriage counseling and said there is no shame in couples who seek it.
In July, the devoutly Christian Duggar family was left disappointed when TLC canceled their hit reality TV show, which first aired in 2008. However, they continue to stay connected to fans through social networking platforms, and last month TLC announced that sisters Jill Dillard, 24, and Jessa Seewald, 22, will soon return to TV screens in new specials about their faith-based lifestyles.
Production is reportedly already underway on the programs about Jill and her husband Derrick's journey through Central America, and Jessa's pregnancy and journey into motherhood for the first time.
TLC's decision to axe the Duggar show came amid public backlash stemming from a decade-old molestation scandal involving Michelle's oldest son, Josh, who admittedly molested both Jill and Jessa, among other victims, although both sisters have since said they have forgiven him.