Michelle Williams Believes God Chose Her for Infamous Fall During DC3 Performance?
Michelle Williams Believes God Chose Her for Infamous Fall During DC3 Performance?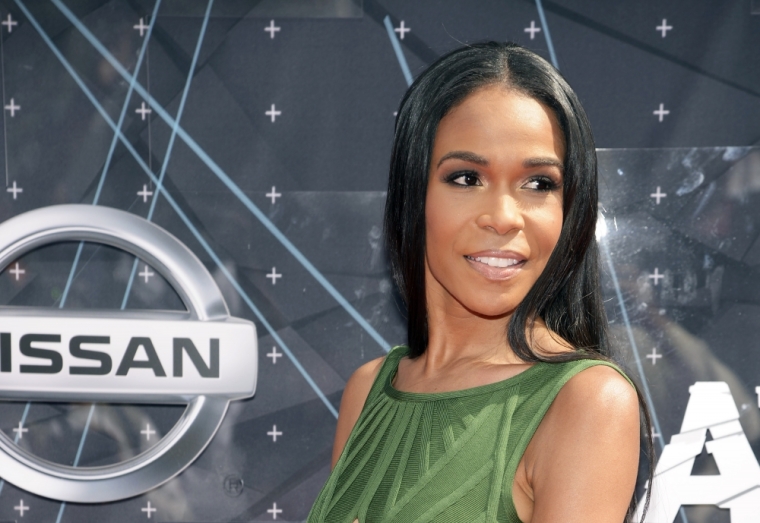 God may have chosen Michelle Williams to be the victim of falling during an infamous Destiny's Child Performance in 2004.
At least that's what the 35-year-old gospel singer is suggesting on the latest episode of Centric's "Being."
"Maybe I'm chosen to go through this because I will handle it and keep it moving," Williams says in a preview of the show airing March 26 at 10 p.m.
The singer teased the upcoming docu-series by tweeting, "let's put the rumors about the infamous @106andpark fall to rest this Saturday night on @CENTRICTV's #BEING."
Last month the popular radio personality Charlamagne Tha God from New York City's syndicated morning show "The Breakfast Club," re-posted a clip of Williams tripping and falling while performing over a decade ago.
"I love @RealMichelleW with all my heart but this is forever funny," he wrote to over 1 million Twitter followers. "You see how Jesus got her right back up tho??"
Williams defended herself and pointed out that even after the blunder that has gone viral, she kept dancing alongside former group members Beyonce Knowles and Kelly Rowland.
"No one ever gives me credit for getting back up either," Williams responded. "I didn't miss nan choreography! Y'all are jerks!"
As someone who has overcome issues with self-esteem, the singer previously told Sister 2 Sister magazine that she felt warranted in responding to her cyber bullies from time to time.
"I think the cyber bullying is just stupid because the majority of the time most of the cyber bullies just type it, but when they see you on the street, they're not gonna say it to your face," Michelle told Sister 2 Sister. "Every now and then, depending on what day you catch me, if you say something out of line to me — because I don't want you to be ignorant, I want you to be knowledgeable — I will spit something back to you that's factual and I'll say, 'God bless you' at the end."
Last year, Williams spoke to The Christian Post about overcoming insecurities that led her to write the song "Believe in Me."
"People might tell you 'Oh my gosh you're great, you have a great calling on your life,' or 'Oh your hair is so pretty today,'" Williams told CP. "... If I come to you and give you a compliment, it probably should be confirmation of what you already know. I just did not believe, I didn't think I was as good as other people around me."
For Williams, the beauty of freedom is more about her learning to let go of other people's opinions of her.
"Where you're no longer looking for permission to do your calling, you're no longer looking for permission to be who you are," Williams told CP about her definition of freedom. "You might be a goofy outgoing person, and people probably can't handle your personality. But hey that's the way God made you."