Michelle Williams Saddened at Christians Reactions' After Beyonce Criticism
Michelle Williams Saddened at Christians Reactions' After Beyonce Criticism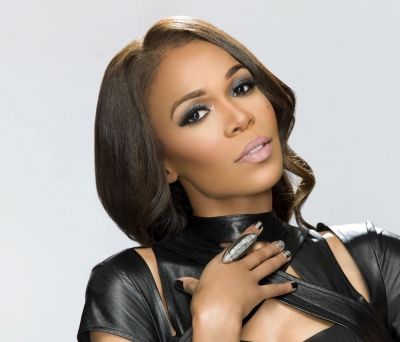 Michelle Williams does not believe Christians should criticize people like her good friend Beyonce Knowles for her decision to sing gospel music as a secular artist.
Williams, the 34-year-old gospel singer formerly of Destiny's Child, took to her Twitter account in an emotional post about Christians ridiculing "someone she loved" for singing gospel music. Although Williams did not name Beyonce in her post, the message comes just days after the latter decided to sing a new rendition of Mahalia Jackson's "Precious Lord, Take My Hand."
The song rose back to mainstream popularity once again recently after it was featured in the civil rights film, "Selma." However, it was singer Ledisi that belted out the tune in the film, leaving many to question why Beyonce felt the need to do so at the recent Grammy award show while simultaneously criticizing her performance.
After days of scrutiny, Williams took to Twitter to post a cryptic tweet that could be aimed at her friend and fellow singer's critics.
"Was saddened to see someone I love subjected to hate and ridicule from so-called Christians and ministers this past weekend. I took notes," Williams wrote. "I didn't know only certain people could sing gospel. (Sarcasm) I speak about it because it's done to me ALL the time! Yall can have it!"
With popular producer Harmony Samuels creating the majority of Williams' latest album "Journey to Freedom" after working with the likes of Chris Brown, Ariana Grande and Jennifer Lopez, there may be some who question if the R&B, hip-hop and pop sounds on the record stray too far away from traditional gospel music. However, "Journey to Freedom" is not about Williams entertaining what potential naysayers may think about her abilities to push the envelope.
For Williams, the beauty of freedom is more about her learning to let go of other people's opinions of her.
"Where you're no longer looking for permission to do your calling, you're no longer looking for permission to be who you are," Williams told The Christian Post about her definition of freedom last year. "You might be a goofy outgoing person, and people probably can't handle your personality. But hey, that's the way God made you."