Michelle Williams Supports Beyoncé Addressing Illuminati Rumors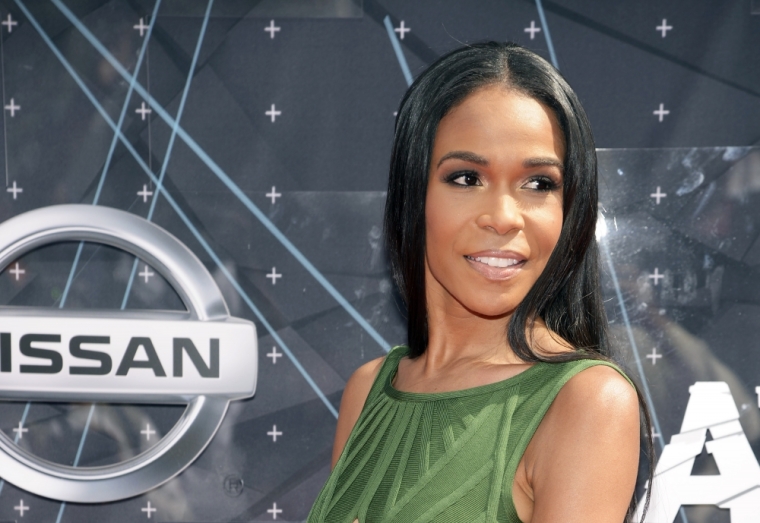 Michelle Williams is supporting her good friend and former Destiny's Child group member Beyoncé Knowles against critics who believe she is a member of an occult organization called the Illuminati.
Beyoncé released a new song called "Formation" on Saturday with lyrics speaking against critics who have looped her into an alleged not-so-secret organization focused on taking over the world. Williams, 35, decided to tweet her fellow singer's lyric to countless fans, "'Y'all haters corny with that Illuminati mess!' #bloop."
Williams has had to defend herself against illuminati claims in the past as well.
After posting an older Instagram picture of herself for "Throwback Thursday" in 2014, some of her followers questioned why she was covering one eye in the photograph. Some speculated Williams' involvement in the alleged secret society.
Once she caught wind of the conspiracy theory, the Christian singer was not amused.
"Apparently a picture of me with hair covering an eye symbolizes I'm a devil worshipper/Illuminati," Williams previously wrote on Twitter. "What idiot comes up with this stuff?"
She went on to re-tweet a message from a follower to prove her point which states, "These people are NUTS!!!! How is it a secret society and we know ALL the 'Secrets?' Smh"
Williams has had to endure her fair share of criticism and internet gossip. However, she has combated it by letting people know how important it is to pray for others instead of tear them down with negative words.
"What happened to praying and interceding for people instead of judging them? Just a question," Williams previously wrote on Twitter. "You'll never see a change in those you judge! They'll never wanna come to your church, or even wanna know the God you say you serve!"
Aside from Williams and Beyoncé, entertainer like rap mogul Kanye West have spoken out against Illuminati rumors. Last year, West made it known that he was tired of people saying entertainers were in a secret society.
After an announcement was made that West, Beyoncé, Rihanna, Madonna, Nicki Minaj and Daft Punk would be co-owners of the Tidal streaming last year, some social media fans referred to its press conference as something that was associated with a secret society.
West denied the claims in a recent interview with Paper Magazine.
"I heard a comment – a joke – about the Tidal press conference being an Illuminati moment. If there was actually an Illuminati, it would be more like the energy companies not celebrities that gave their life to music and who are pinpointed as decoys for people who really run the world," West insisted when speaking with the publication. "I'm tired of people pinpointing musicians as the Illuminati. That's ridiculous."