Michigan Church Gives $10,000 to Members in Surprise Reverse Offering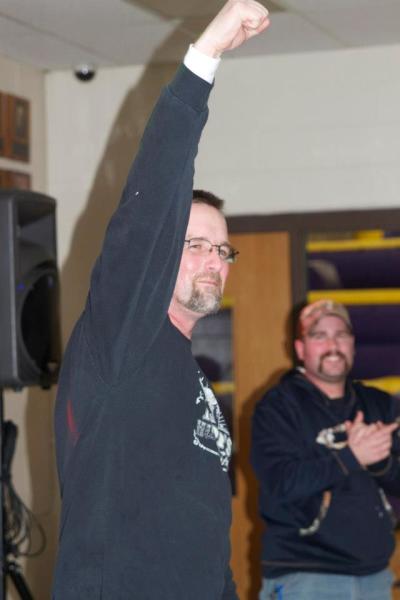 In a surprise reverse offering, a Michigan church passed out $10,000 split in various amounts in 240 envelopes to members of its congregation last month and simply told them: "go."
The unique gesture, which was funded from the bank accounts of seven elders of the Journey Family Church in Gobles, Mich., is part of an initiative the church is calling "Entrusted." It was inspired by a parable in the Bible noted in Matthew 25:14.
"For the kingdom of heaven is as a man travelling into a far country, who called his own servants, and delivered unto them his goods," reads the scripture.
Like the parable, the church is entrusting members with the financial gift with the hope that they will go forth and multiply on the amount they have received.
"We just want to love people with this and see what comes of it," senior pastor of the Journey Family Church, Gary Napp, told MLIVE.
The members are expected to turn in the entrusted money on Sept. 8 to see how well they multiplied on their financial gift. Whatever they raise will be used to fund the construction of a building for the congregation.
"We're the largest church in town but we don't have a building," said Napp.
Membership at the church has grown from 30 to more than 300 since its inception four years ago, and it caused them to move their Sunday service from its old location to the Gobles Middle School gymnasium a year ago.
Since entrusting the $10,000 to members last month, it is already "multiplying like crazy."
While he didn't have detailed records on the activities of the members who received the reverse offering, Napp explained that some persons have given away the gift to people in need or performed an arbitrary act of kindness they call a "love bomb."
Some members decided to turn a profit from their gift by making and selling cookbooks, T-shirts, jewelry and other things like lasagna dinners.
One person used their money to purchase yard sale signs and returned the $400 in profit they made back to the church.
"They totally believed in God's word and took a step in faith," said Napp.
"It was kind of funny," he noted. "They walked out the door and said they felt different. They were saying 'I feel like I'm being sent. I feel like I'm a missionary in my own town.'"