Michigan Mayor Retaliates Against Atheist 'Reason Station' at City Hall by Handing Out 'In God We Trust' Posters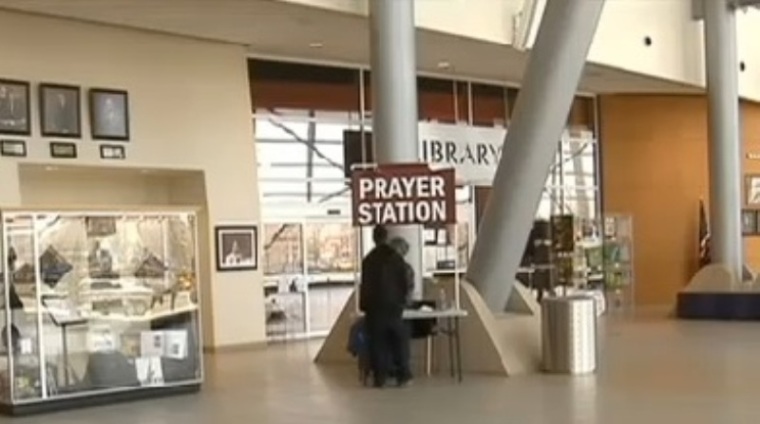 A Michigan mayor has announced that his office will distribute "In God We Trust" posters after losing a court battle wherein he must allow an atheist group to set up a "Reason Station" at a public facility.
Warren Mayor James Fouts said earlier this week that he'll join the movement to advance the national motto, which is found on U.S. currency and some government buildings.
The announcement comes one month after Warren was compelled to have a "reason station" placed at the publicly operated Warren Civic Center.
In a statement, Fouts told local media that the recent court loss contributed to his decision to distribute the "In God We Trust" posters.
"Obviously, I was concerned about the court order that forced the city of Warren to have a reason station within our city hall atrium," Fouts said in a statement.
"The prayer station had been functioning for years without any problems or any controversy. They're now allowed to have an atheist station under the euphemistic guise of a reason station."
Last July, the ACLU, Freedom From Religion Foundation and Americans United for Separation of Church and State filed a lawsuit against Warren.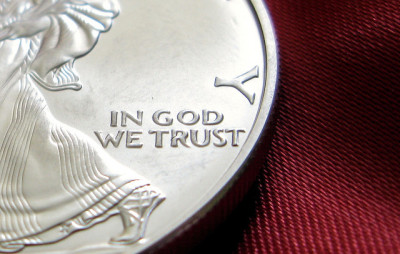 Filed on behalf of Douglas Marshall in district court, the suit took issue with the civic center having a forum space for a "prayer station" but rejecting an application for a "reason station."
"When the government opens a forum for private speech, it must treat viewpoints equally, and it is strictly forbidden from favoring religious expression over non-religious speech," read the lawsuit.
"In this case, the government has opened a forum in which religious speech is allowed, but plaintiff's atheist speech is prohibited. This is unconstitutional viewpoint discrimination."
In an interview with The Christian Post last year, Fouts said he considered the lawsuit the act of "an isolated group attempting to disparage traditional religious beliefs in a public forum."
Fouts added that any religion "can put a display" in the city hall space, explaining that a Ramadan display was present for a time.
"However, this group is a non-religion, and I don't know what display they're going to put up unless they are attempting to disparage our prayer station, which I cannot tolerate," Fouts said.
"I will not allow either a racial hate group to go up, a religious hate group to go up, or a group that disparages a particular ethnicity to go up on the city hall atrium."
Late in February, a settlement was reached and approved by U.S. Magistrate Judge Michael J. Hluchaniuk which required the reason station be erected.
Dan Korobkin, deputy legal director of the ACLU of Michigan and lead counsel in the lawsuit, said in a statement that the settlement was a victory for religious freedom.
"This settlement serves as a reminder that government officials have no business deciding which religious messages can and cannot be allowed into our public spaces," said Korobkin.
"The First Amendment guarantees us all the right to speak freely about our beliefs — or lack thereof. Mr. Marshall should be lauded for resisting the mayor's attempt to silence him by favoring religious groups over non-religious groups."
Regarding Fouts' plan to distribute "In God We Trust" posters, Marshall, the plaintiff, told local media that he wasn't surprised by the move.
"The mayor's continually tried to promote Christian religious beliefs, and it sounds like that's just another attempt," Marshall told C & G Newspapers.
"He doesn't understand the First Amendment. Government is supposed to be completely neutral when it comes to religious beliefs."