Michigan Professor Pulled From Class for Calling Republicans 'A Bunch of Dead White People Who Have Raped This Country'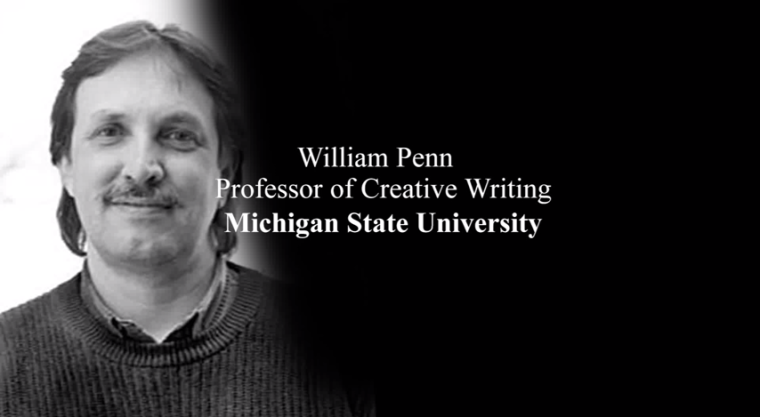 A Michigan State University professor was pulled from his teaching duties two weeks ago after a secret recording of him telling his students that Republicans were "cheap," dead or dying white people who have "raped this country and gotten everything out if it," was posted on YouTube earlier this month.
In the nearly two-minute video posted by Campus Reform, a conservative collegiate news outlet, creative writing professor William Penn, repeatedly said he meant no offense but ripped in Republicans without mercy.
"If you go to the Republican convention in Florida, you see all those old people with all the dead skin cells washing off them. Uuh…They're cheap. They don't want to pay taxes because they have already raped this country and gotten everything out of it they possibly could," he told the class.
"They don't want to pay for your tuition because who are you? Well to me you are somebody. I'm a college professor. If I find out you are a closet racist I am coming after you. Okay. This country is full of closet racists," he continued.
"What do you think is going on in South Carolina and North Carolina? Voter suppression. It's about getting black people not to vote. Why? Because black people tend to vote Democratic. So why would Republicans want to do it? Because Republicans are not a majority in this country anymore. They are a bunch of dead white people. Or dying white people," he said.
Penn then tried apologizing for his candidness but it was a bit difficult.
"If you are a Republican forgive me. If your parents are Republicans forgive me. They won't and I don't care. Ann Romney a first lady?...and remember this, if you are just going to be a greedy bastard all your life and just try to get things… In order to be rich like Mitt Romney and hide all your income offshore, in the Cayman Islands. You have to be, think about it, Mitt Romney…anybody here want to be Mitt Romney? Him? I mean…(sigh) Married to her?" he lamented.
"I absolutely don't mean to offend you. Even if you are a Republican, I don't mean to offend you in this class. Outside of class is a different matter," he said at the end of the video.
According to a report in the Los Angeles Times, however, two days after the video was posted on Sept. 3, Michigan State University officials announced that the professor's "teaching duties have been reassigned to others."
"Michigan State University is committed to creating a learning environment that is characterized by mutual respect and civility where diverse ideas can be explored," said university spokesman Kent Cassella in a statement.
It also noted that in a meeting with university officials, he "acknowledged that some of his comments were inappropriate, disrespectful and offensive and may have negatively affected the learning environment."