'Middle' Actress Patricia Heaton Tweets About Being Touched by the Holy Spirit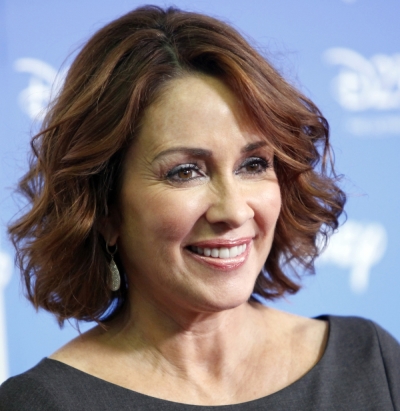 Patricia Heaton has not shied away from openly sharing her Christian faith in the past but in a recent social media post, the popular sitcom star took it a step further and shared a recent encounter she had with the Holy Spirit.
The professing Catholic plays an overcompensating mother who tries to steer her family right in the ABC series "The Middle." Like her character, Heaton's Twitter feed is also a place where she shares encouragement with others by sharing her love for God and church.
This past Sunday, Heaton shared that although she initially thought the church sermon was boring, the Holy Spirit swept in and unexpectedly touched her.
"Spent Mass internally grumbling about lame sermon; received Eucharist, knelt down, burst into tears," she tweeted with the hashtag "No One Expects the Holy Spirit."
A few hours later, she described feeling guilty about complaining about church after reading an article by Joni Eareckson Tada who became an author, speaker, and international advocate for people with disabilities after a diving accident in 1967 left Tada a quadriplegic.
"Just read this, now feel really bad about grumbling at Mass. The miracle is that God loves me anyway," she shared on Twitter with a link to Tada's article, titled "Reflections on the 50th Anniversary of My Diving Accident."
While scrolling through Heaton's social media post, one can see the 59-year-old often encourage her over 300,000 followers to follow Jesus. She recently retweeted posts by other popular Christian leaders who are pointing people to salvation.
"It is when I turn to Christ, when I give up myself to His personality, that I first begin to have a real personality of my own," she re-shared a popular C.S. Lewis quote with her supporters.
The mother of four also quoted founding pastor of Redeemer Presbyterian Church, Timothy Keller, who tweeted, "If you don't live for Jesus you will live for something else. Will those things be enough? Will they die for you?"
Judging from the comments on her page, many of her followers are proud of Heaton for her Christian voice in Hollywood. In the past, the Ohio native has stood firm in the public with her anti-abortion stance. Last year, the actress blasted the Supreme Court's abortion decision by quoting the late Thomas Jefferson.