Mike Pence Accepts Joy Behar's Apology for Calling His Christian Faith a 'Mental Illness'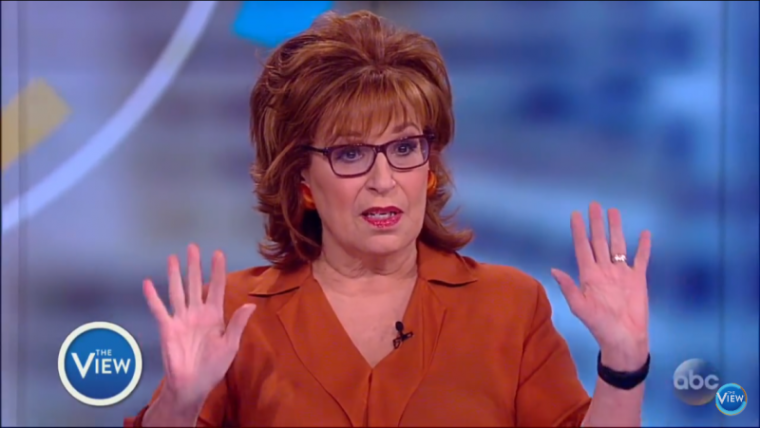 Joy Behar has apologized to Vice President Mike Pence for comparing his Christian faith to a "mental illness" after the ABC network and its sponsors received tens of thousands of complaints.
The Washington Post reported late Thursday that a phone call took place between Behar and Pence during which she apologized for her remarks on the daytime talk show "The View" last month. The two reportedly spoke about how they were both raised Roman Catholic and Pence told her he was confirmed with the name "Christopher."
"Yes, she did speak to Vice President Pence, they had a great, very nice conversation," said Bill Stankey, Behar's spokesperson.
"The vice president was very gracious and very understanding. He understood that Joy wasn't attacking anybody and that there was some miscommunication."
A White House source told The Washington Post in an email that Behar "in no way suggested her comment was a 'miscommunication.'"
"She apologized to the vice president, he accepted and said he wasn't offended by her comment for his own sake but on behalf of the millions of evangelicals who watch ABC and her show," the source said.
"He encouraged her to make the same apology publicly on the show that she did privately to him."
Behar's comments occurred on the Feb. 13 episode of the daytime talk show where she and her co-hosts were discussing former White House staffer Omarosa Manigault Newman's criticisms of him on the reality TV show "Celebrity Big Brother."
"The View" showed a segment of Newman telling her fellow competitors that Pence, an evangelical Christian, was scary and "extreme" and that "he thinks Jesus tells him to say things."
"I don't know that I want my vice president, um — speaking in tongues and having Jesus speak to him," "The View" co-host Sunny Hostin commented after the clip was shown.
Behar then added, "It's one thing to talk to Jesus. It's another thing when Jesus talks to you. That's called mental illness, if I'm not correct, hearing voices."
The next day the vice president criticized ABC when asked about Behar's words, saying he wanted to just laugh about it but could not let it slide.
"It's an insult not to me, but to the vast majority of the American people who, like me, cherish their faith," Pence said.
"It demonstrates how out of touch some in the mainstream media are with the faith and values of the American people. That you could have a major network like ABC permit a forum for invective against religion like that."
Meghan McCain, the lone conservative co-host on "The View," said she was embarrassed by Behar's remarks and took it upon herself to apologize to Pence two days after they were uttered. 
Disney, which owns ABC, addressed Behar's comments during a Thursday shareholders' meeting. Justin Danhof, a shareholder and the general counsel for the conservative National Center for Public Policy Research, pressed Disney chief executive Bob Iger during a question-and-answer period of the meeting about what he referred to as ABC's penchant for "bashing conservative or religious Americans," referencing Behar's Feb. 13 remarks.
"What do you say to the tens of millions of Christians, and President Trump supporters, that your networks have so blatantly offended and ascribed hateful labels?" he asked.
"Specifically, do you think, like Mrs. Hostin and Mrs. Behar, that the Christian faith is akin to a dangerous mental illness?"
Iger relayed that Behar apologized to Pence, and that he thought it was "absolutely appropriate."
The conservative Media Research Center spearheaded a campaign to hold "The View" accountable for giving "anti-Christian bigotry," a platform. MRC's effort yielded approximately 30,000 calls demanding that Behar apologize, in addition to around 6,000 calls to the talk show's sponsors, Fox News reported.
"God bless Joy Behar! That she was big enough to call Vice President Pence and apologize for her impolitic comments about his faith is great news," wrote evangelical author Eric Metaxas on his Facebook page late Thursday night.
"When someone apologizes, we accept. Here's to civility and humbly admitting when we are wrong. We need more of this. Thank you, Joy!"