Candace Cameron Bure Calls Joy Behar's Remarks 'Tone Deaf,' Claims Comedian Is 'Unbeliever'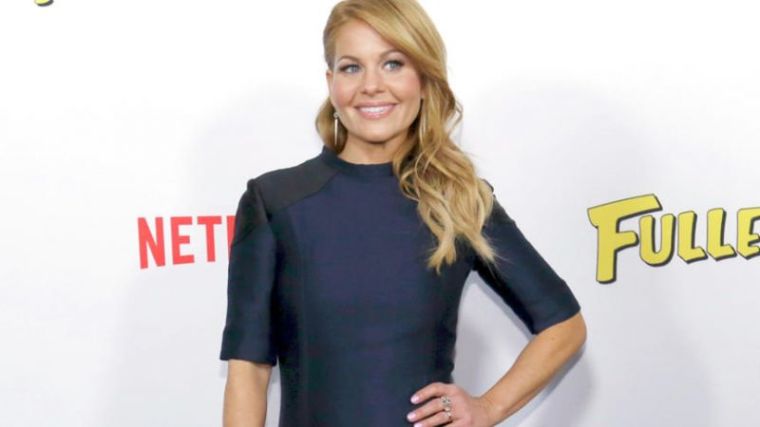 Actress Candace Cameron Bure has weighed in on Joy Behar's controversial comments on "The View" this week where the co-host said it's a "mental illness" to believe "Jesus talks to you."
"My initial reaction was that it was a tone-deaf comment, but not a surprising one from someone who isn't a believer," Bure told Faithwire Thursday.
During a segment on the daytime talk show called "hot topics," the ladies discussed comments made by former White House staffer Omarosa Manigault Newman who criticized Vice President Mike Pence during an episode of CBS' "Celebrity Big Brother."
Omarosa told her housemates that Pence's understanding of Christianity was "scary."
"He's extreme. I'm Christian, I love Jesus, but he thinks Jesus tells him to say things. I'm like, 'Jesus ain't say that,'" Omarosa, who left the Trump administration in December and is reportedly working on a book said on the show, causing a media frenzy.
In response to Omarosa's comments, Behar said: "It's one thing to talk to Jesus. It's another thing when Jesus talks to you. That's called mental illness if I'm not correct, hearing voices."
Co-host Sunny Hostin summarily remarked that she went to law school in Indiana, where Pence was the governor from 2013–'17, and claimed that he's a "hated figure" there. She added that although she's a "faithful person," and Catholic, she's uncomfortable with Pence putting a "religious veneer" on things.
"I don't know that I want my vice president, you know, speaking in tongues and having Jesus speak to him."
Having worked on "The View" for two seasons before leaving in December 2016, Bure felt that after watching Behar's response, the comedian reasonably explained her position on Pence, but clarified that she disagrees with Behar's sentiments.
"We understood where she stood with [the vice president]," Bure said. "It was important for me to watch that entire clip and not just pull the one thing out that Joy said ... there are many people who think the way that Joy does when they aren't believers."
Bure, who's known for being an outspoken Christian, said it's important for people of faith to extend grace to nonbelievers because of their lack of understanding of spiritual experiences that others find to be "foreign."
"It was a tone-deaf comment, also an ignorant one, but you can't blame her," Bure continued. "[For] someone who has no concept of the Holy Spirit, I think that is a logical response to them."
Bure then shared how she would have responded to the comments if she was still at the table with the ladies. She also emphasized that there's a distinction between Jesus talking to someone and listening to the Holy Spirit's guidance.
"I think I would have clarified there's a difference," Bure said. "There's a difference when someone claims, 'Oh, Jesus talked to me' or 'I'm listening to the Holy Spirit.'"
On Thursday, Behar attempted to clear up her comments about Pence by saying that she doesn't believe he's mentally ill merely because he's a Christian. She said that would make her, her family members, and fellow "View" hosts also mentally ill, as they are all professing Christians.
"I don't mean to offend people but apparently I keep doing it," Behar quipped. "It was a joke."
Behar added that, as a Catholic, she also financially supports the Catholic Church.