Mike Pence, Franklin Graham Make a Commitment to Help Harvey Victims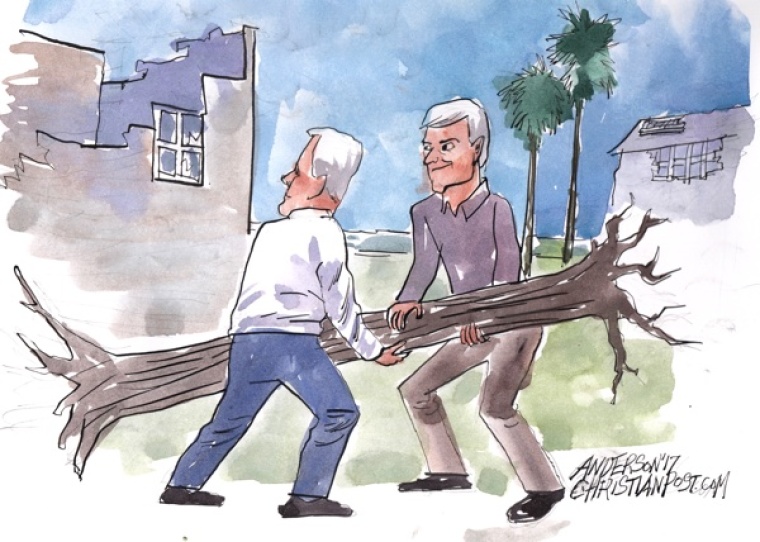 Vice President Mike Pence, his wife Karen, and Texas Governor Greg Abbott joined the Rev. Franklin Graham on Thursday to help Samaritan's Purse staff and volunteers in Rockport, Texas, as they carried out relief work in the wake of the devastation caused by Hurricane Harvey.
"After difficult days, the President sent us here, to say the American people are with you. We will be here every day until this region rebuilds bigger and better than ever before," Pence told Samaritan's Purse volunteers.
Abbott said that Sunday is to be a day of prayer for Texas, with officials stating that 44 people have died so far in storm-related incidents, while 32,000 people have been forced into shelters.
Read more at: http://www.christianpost.com/news/mike-pence-joins-franklin-grahams-texas-relief-work-drone-video-shows-incredible-harvey-devastation-197614/