Mike Pence, President Trump Praise New NFL Policy, Some Christians See Attack on Free Speech
When the NFL on Wednesday announced new rules requiring all players to stand for the national anthem, stay in the locker room if they can't, or face a fine for breaking them, President Donald Trump and Vice President Mike Pence celebrated. But some Christian thinkers and church leaders claim it's an attack on free speech. 
"The vice president tweeted news of the NFL's new policy and called it '#Winning.' He's dead wrong. It diminishes the marketplace of ideas. It mocks the convictions of his fellow citizens. And it divides in the name of a false, coerced uniformity," David French, a prominent Tennessee attorney, Iraq veteran and a senior writer for the conservative National Review, wrote in an op-ed published in The New York Times.
French is also a "Never Trump" Republican and a past president of the Foundation for Individual Rights in Education that defends and sustains the individual rights of students and faculty members at America's colleges and universities.
He decried the new NFL rules as nothing more than "corporate censorship backed up with a promise of corporate punishment."
"It's every bit as oppressive as the campus or corporate attacks on expression that conservatives rightly decry," he wrote.
Point to Justice Robert Jackson's 1943 majority opinion in West Virginia State Board of Education v. Barnette, French argued, citing why he believes conservatives who are offended by NFL players protesting should also fight to defend their right to do so.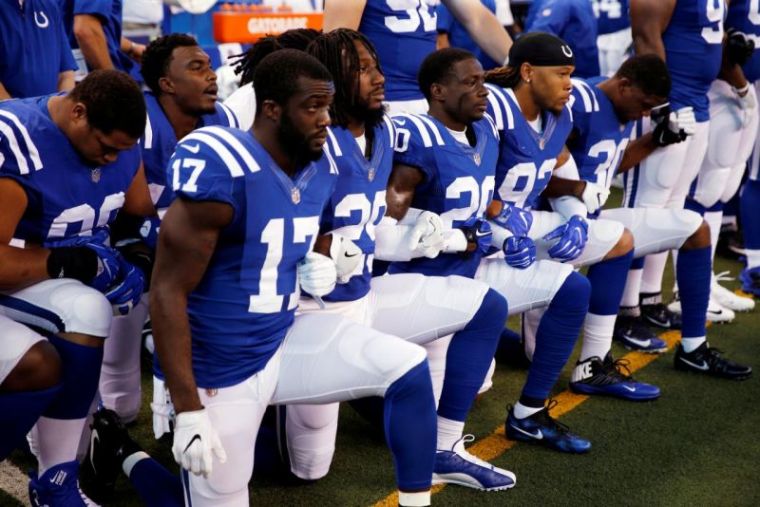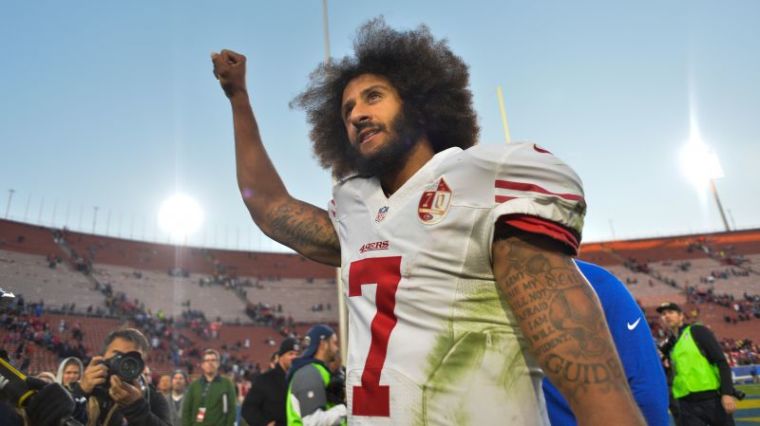 "At the height of World War II, two sisters, both Jehovah's Witnesses, challenged the state's mandate that they salute the flag in school. America was locked in a struggle for its very existence. The outcome was in doubt. National unity was essential," French wrote.
"But even in the darkest days of war, the court wrote liberating words that echo in legal history: 'If there is any fixed star in our constitutional constellation, it is that no official, high or petty, can prescribe what shall be orthodox in politics, nationalism, religion, or other matters of opinion or force citizens to confess by word or act their faith therein,'" he continued.
"Make no mistake, I want football players to stand for the anthem. I want them to respect the flag. As a veteran of the war in Iraq, I've saluted that flag in foreign lands and deployed with it proudly on my uniform. But as much as I love the flag, I love liberty even more," he added.
Asked about the new NFL policy in a Fox News interview Wednesday, Trump, who had advocated for a policy in the NFL that would prevent players from protesting, welcomed the move and said if players can't stand for the national anthem, they shouldn't even be in the country.
"Well I think that's good. I don't think people should be staying in locker rooms but still you have to stand proudly for the national anthem. You shouldn't be playing, you shouldn't be there. Maybe you shouldn't be in the country. You have to stand proudly for the national anthem. And the NFL owners did the right thing," Trump said.
Pence's initial response to the policy change was to post a screenshot of a CNN headline announcing the policy change and the now viral phrase "#Winning."
"Today's decision by the @NFL is a win for the fans, a win for @POTUS, and a win for America. Americans can once again come together around what unites us — our flag, our military, and our National Anthem. Thank you NFL. #ProudToStand," Pence wrote in a follow-up tweet.
Carl Lentz, lead pastor at New York City's Hillsong Church who has previously challenged Christians to pay attention to the NFL players' protest against injustice, tried to draw attention to the issue again in a series of tweets on Thursday.
"The NFL doesn't want players kneeling during the anthem to protest police brutality and racial inequality in the justice system because MOST of its huge white fan base, absolutely hates it. That's all this is. They are doing what business[es] tend to do. Cater to the money," he wrote.
"Why it's so infuriating to many, is that they keep trying to pretend this is about 'patriotism.' If they would just say 'hey guys. Stand, or we will fire you because you are upsetting some of our fans,' at least it can just be what it is. But that would create too many problems.
"Keep in mind, a video was released today, same day as NFL's policy, that is appalling. Unjust. Awful. About the EXACT THING, players wanted people to SEE AND HEAR and CARE ABOUT. The nfl? Let's make a stand 'for our anthem.' 'Let's protect our NATIONAL SONG.' Right. Got it," he added.
The video Lentz referenced was a police body-camera recording of the brutal arrest of black Milwaukee Bucks rookie Sterling Brown in January over a parking violation.
A statement on the new rules issued by the NFL Players Association said the league did not consult players before deciding on the new policy even though they had promised to consult them before making any decision.
"The vote by NFL club CEOs today contradicts the statements made to our player leadership by Commissioner Roger Goodell and the Chairman of the NFL's Management Council John Mara about the principles, values and patriotism of our League," the statement said.
Malcolm Jenkins, a leader of a group of socially active players known as the Players Coalition who raised his fist in protest during the anthem last season also noted in a statement cited by The New York Times that the new policy affecting a league that is 70 percent black, is a loss for everyone.
"What NFL owners did today was thwart the players' constitutional rights to express themselves and use our platform to draw attention to social injustices like racial inequality in our country," Jenkins said. "Everyone loses when voices get stifled."
Former San Francisco 49ers quarterback Colin Kaepernick, who sparked the "Take a Knee" movement by kneeling during the performance of the national anthem in 2016 to protest police brutality and the treatment of minorities.
Kaepernick was also seen at training camp practices wearing socks depicting cops as pigs and even donated $25,000 to "Assata's Daughters," a group named after FBI fugitive and convicted cop-killer Assata Shakur. His donation was made "as part of his goal to provide $100,000 to underprivileged communities. He designated $2,500 specifically for 'Cop Watch,' a program that trains volunteers to follow and videotape police officers," according to Town Hall.
Last summer, in criticizing the protests, Trump urged team owners to fire players who participated.
"Wouldn't you love to see one of these NFL owners, when somebody disrespects our flag, to say 'Get that son of a b**** off the field right now, out, he's fired. He's fired!'" Trump said.
Kaepernick now alleges in a lawsuit that the NFL colluded against him to keep him from playing. His friend, San Francisco 49ers safety Eric Reid, who has knelt during the national anthem at games for the past two seasons, also filed a grievance against the NFL this month alleging the league had blackballed him because of his actions, according to The New York Times.