Miley Cyrus Protection Request: Terrified of Scissor-Wielding Stalker (VIDEO)
Miley Cyrus has ordered a restraining order against the man who was arrested off of her property wielding a pair of scissors.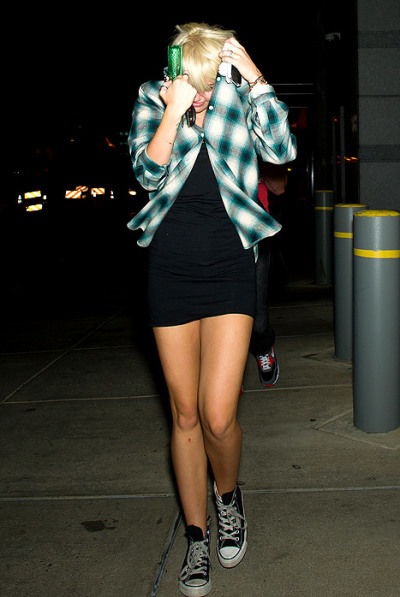 Jason Luis Rivera is currently serving a year and half in prison after being arrested off of Cyrus' property in September according to TMZ. Rivera was carrying a pair of scissors when he jumped the singer's fence in order to gain entry into her home. The man reportedly told officials that he was looking to meet Cyrus, who was not home at the time of the incident.
Rivera was arrested and charged with two misdemeanor accounts of trespassing in addition to two misdemeanors for resisting arrest. He plead not guilty, but a 500-yard restraining order was still put into place. However, after Rivera was sentenced to 18 months in prison, the maximum penalty, the restraining order was not renewed.
Cyrus as a result, is now seeking to put a new restraining order in place in case Rivera is released from prison before his term is up. The new restraining order, which is temporary for now, restricts Rivera from being within 1,000 yards of the former Disney star. Cyrus placed the request on Oct. 30, according to TMZ.
A court date will be set later this month to decide whether or not the order will be made permanent. Deputy City Attorney Joshua Geller previously stated that he had recommended that the star should get a precautionary restraining order.
"I advised [Miley's] legal team to get a restraining order immediately," Geller told the entertainment site.
A number of other stars have also had to request recent restraining orders. Over the summer both hip hop and R&B singer Usher and Sheryl Crow were also granted restraining orders against alleged stalkers.
Miley Cyrus' Engagement: The Style Evolution of Miley and Liam