Militarization of Ferguson Police: Who Is to Blame?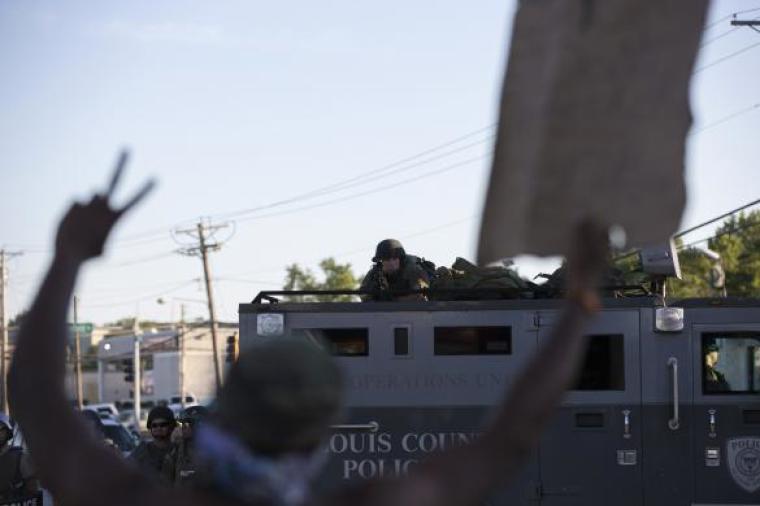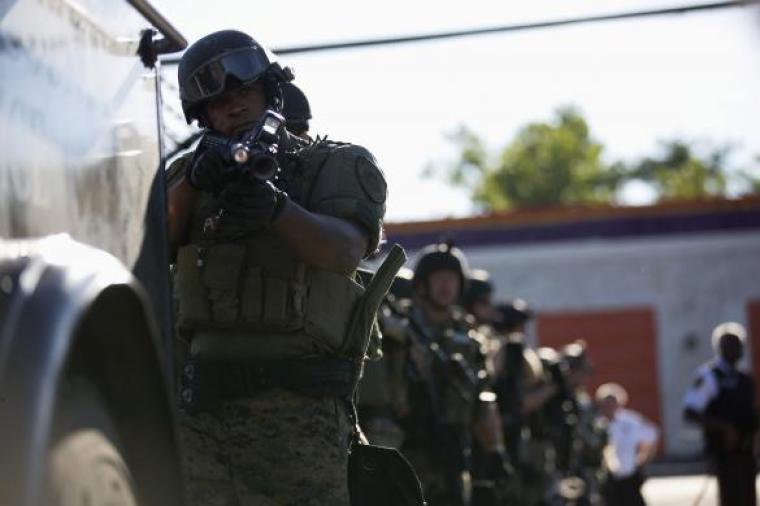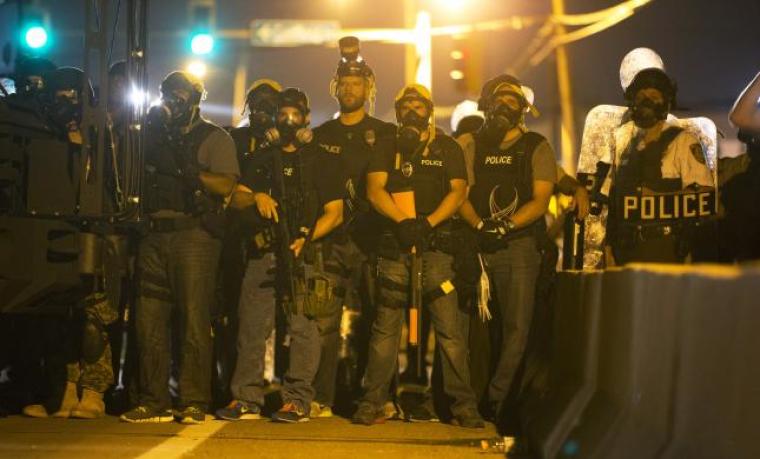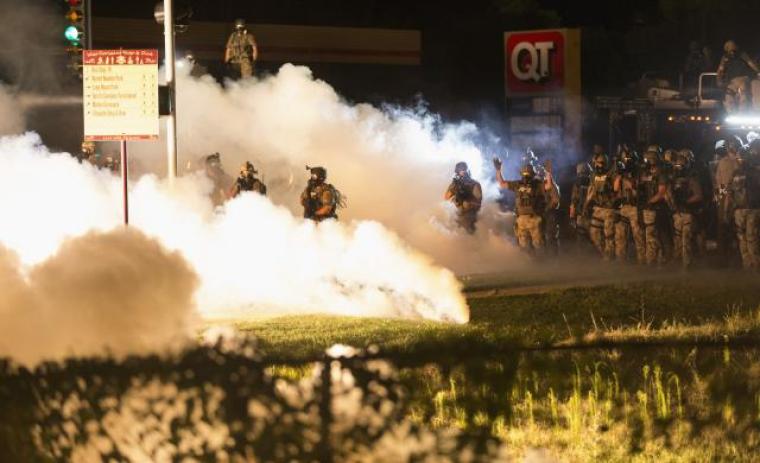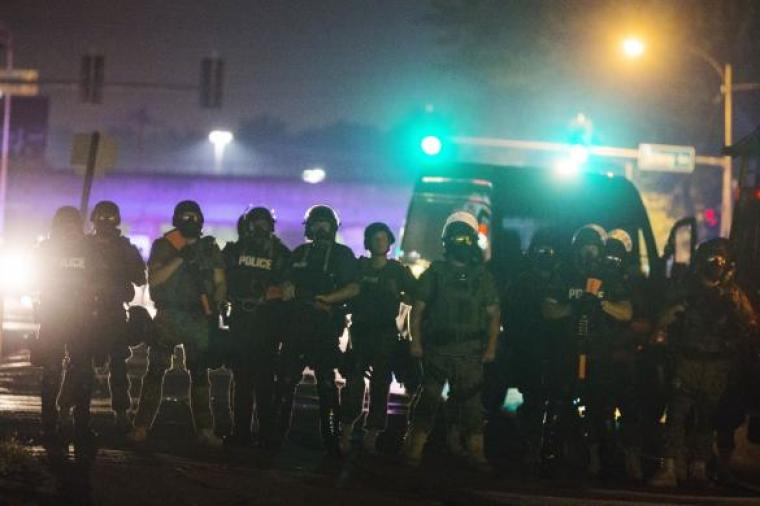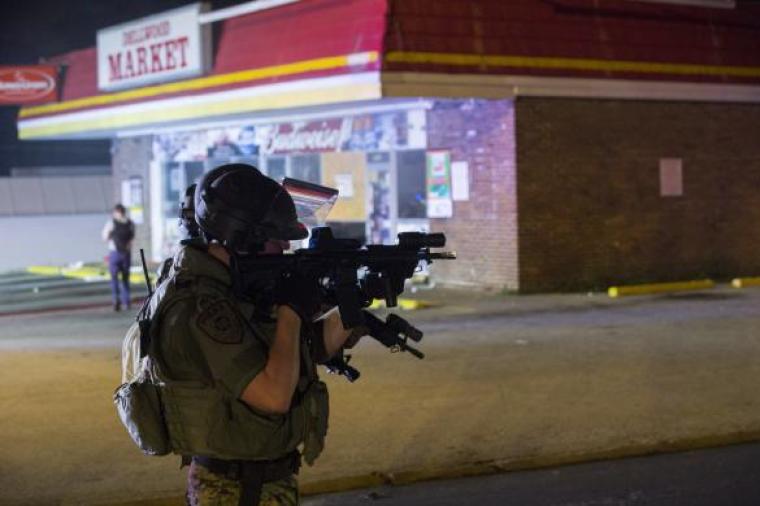 View Photos
The militarization of the police in Ferguson, Missouri, has contributed, some say, to an inappropriate use of force against peaceful protestors. How did the police acquire all that military gear?
Some of the military equipment used by police came from the Department of Defense's 1033 program, which provides law enforcement with used military equipment. The program initially began in 1990 and was intended for use in the war on drugs.
After the Sept. 11, 2001 terrorist attacks, local law enforcement authorities began applying for and receiving grants to purchase military hardware that was ostensibly to be used to fight terrorists. According to The Wall Street Journal, those grants have been worth $35 billion in total, $500 million in 2011 alone, with most of that money going to purchase military gear.
Soon after the August 9 shooting of Michael Brown, some residents began protesting what they believed to be an inappropriate use of force. Some of the protests led to riots and looting. In response, the St. Louis County police force brought out their military equipment, such as body armor, assault rifles, gas masks and armored personnel carriers.
The show of force made a tense situation more tense. But it was not just the equipment; it was the tactics as well. Even peaceful protestors and reporters were fired upon with tear gas and rubber bullets, and jailed.
Some have argued that the military tools were at least partly to blame.
"When heavy military equipment is taken from its original context and placed in the hands of a domestic law-enforcement agency with little training in wartime scenarios, it becomes nothing more than an instrument of intimidation. It simply has no other purpose. Wearing jungle camouflage in an urban setting, pointing guns at civilians, driving around pointlessly in an armored personnel carrier — all of these egregiously violate military best practices. This is playing soldier dress-up to scare the pants off the locals — except the guns are real," Ryan Cooper wrote for The Week.
Groups across the political spectrum have, for many years, warned about the militarization of America's police forces.
In August 2012, for instance, Evan Bernick, a visiting legal fellow at The Heritage Foundation, a conservative think tank, wrote an issue brief called, "Overmilitarization: Why Law Enforcement Needs to Scale Down Its Use of Military Hardware and Tactics." And in June of this year the American Civil Liberties Union issued a report called, "War Comes Home: The Excessive Militarization of American Policing."
In October 2013, Michael Shank and Elizabeth Beavers of the Friends Committee on National Legislation, a Quaker public policy group, warned of the dangers of providing military equipment to police in a Reuters op-ed.
"Unless Americans want their towns patrolled by armored military vehicles, their skies humming with drones, and their local police officers equipped with assault weapons, they should encourage Congress to scale the program back promptly," they wrote.
The events in Ferguson have led to even greater scrutiny and public awareness of police militarization.
On Thursday, U.S. Sen. Rand Paul, R-Kentucky, wrote an op-ed for Time calling for the demilitarization of the police in light of the incidents in Ferguson.
"Washington has incentivized the militarization of local police precincts by using federal dollars to help municipal governments build what are essentially small armies — where police departments compete to acquire military gear that goes far beyond what most of Americans think of as law enforcement," he wrote.
U.S. Rep. Hank Johnson, D-Georgia, has already said that he will introduce a bill to limit the 1033 program when Congress returns from recess in September. .
The House already voted on a similar measure in June. The vote, an amendment to H.R. 4435, only received 62 supporters.
The amendment was sponsored by Rep. Alan Grayson, D-Florida, one of the more liberal members, but also had the support of 19 Republicans. The leaders of both parties voted against it. Maplight.org found that representatives who opposed Grayson's amendment received, on average, 73 percent more campaign money from the defense industry than those who voted for it.
With heightened public awareness of the issue of police militarization, a congressional response will likely get more support in the future.