Michael Brown Media Coverage Is Biased, Claim Darren Wilson Supporters as $10K Is Raised to Support Cop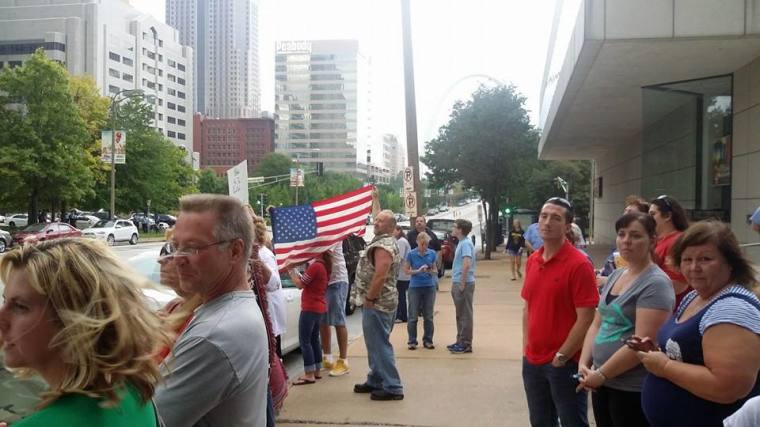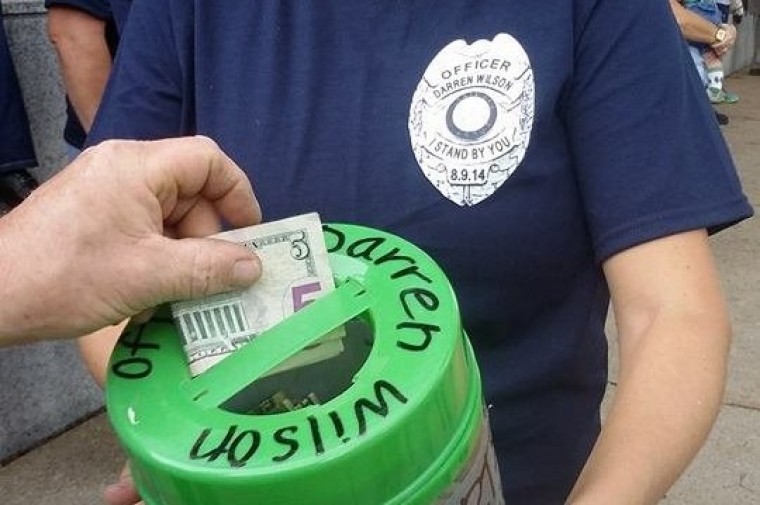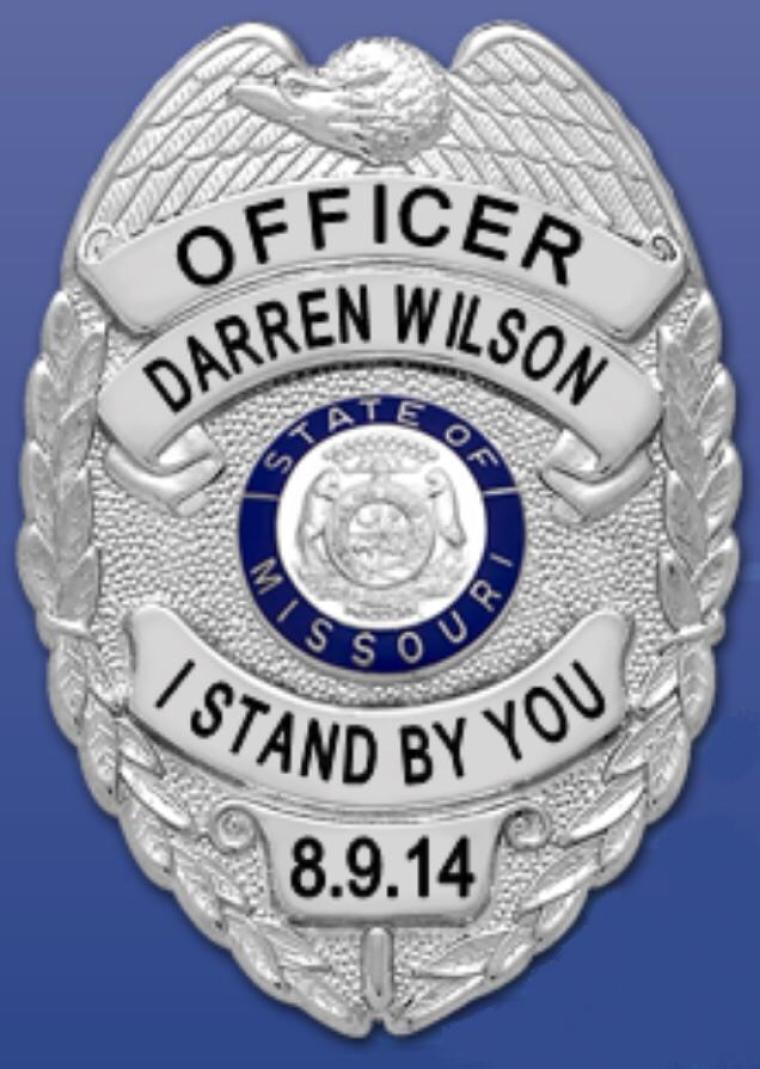 View Photos
A monetary fund set up for Darren Wilson, the police officer who shot and killed unarmed teen Michael Brown earlier this month, reached its $10,000 goal on Monday, and donations are still pouring in.
Supporters of Officer Wilson, who has been placed on administrative leave by the Ferguson Police Department pending an investigation into Brown's killing, joined forces on Sunday to raise money. They say the funds are "for any financial needs [Wilson and his family] may have including legal fees," the campaign description states.
Within 24 hours of the gofundme.com campaign launch, Wilson received more than $10,000 from supporters around the world. Some of them expressing anger and frustration at the media coverage of the Brown case.
"Thoughts and prayers for you and your family. Hopefully your story will be told soon," supporter Kayla Strathman wrote on the Wilson gofundme page.
"God bless you, Officer Wilson. I pray the [sic] God will keep his shield of protection around you and your family," Missy Bowen wrote before lashing out at the media. "I'm disgusted by what I'm seeing on TV. I've had to turn it off because it just sickens me. Justice and truth MUST prevail in this case. Keep the faith!"
Brown was shot and killed by Wilson in Ferguson, and the shooting has sparked nationwide protests and racial unrest. A recent autopsy confirmed Brown was shot up to six times.
The St. Louis County Prosecutor's office confirmed that Brown, who was just 18 when he was killed, had no criminal record. Wilson also had an unblemished record as an officer.
What exactly transpired in the events leading up to the shooting remains a point of contention.
Several witnesses have told the media that Wilson was the aggressor and that the shooting was unprovoked; however, police have painted a very different picture, although they have refused to release all details as their investigation continues.
In addition to starting a fund for Wilson, a six-year police veteran, an estimated 150 supporters rallied outside St Louis TV station KDSK to protest the station's airing of footage outside Wilson's home.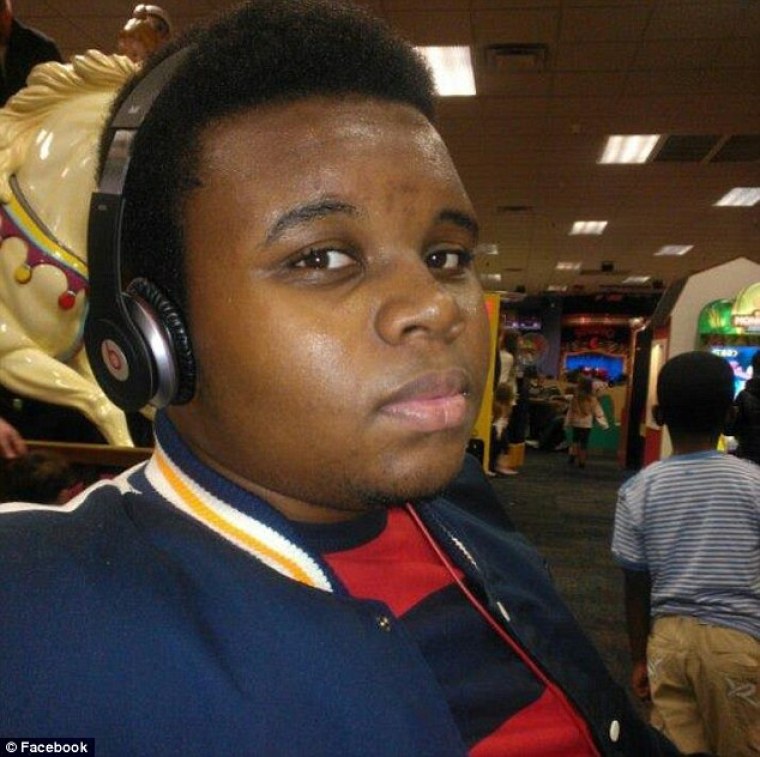 The protesters, said to be largely a combination of family members of police officers and other locals, clutched pro-Wilson signs and wore T-shirts showing a police shield and the words: "I stand by Darren Wilson."
It also had the date of Brown's killing instead of a badge number.
Facebook and Twitter pages were also created in support of Wilson, and all have thousands of "Likes" and "Followers."
As expected, the gofundme campaign for Wilson has sparked outrage from Brown supporters. Some critics have accused Wilson supporters of donating simply to fuel racial tensions, and angrily labeled them "bigots" for supporting the police officer.
"You're all bigoted idiots. This man killed an innocent child (nonviolent crime or not, he did not deserve to die). If it had been a black officer and a white kid where would the damn donation page be?" Joie Massey wrote.
"You guys are giving money to a murderer! You should all be ashamed," Hilary Olson wrote.
Since Brown's death, hundreds of protesters have faced off with police in Ferguson every night, demanding justice for his family, which they claim will come if the officer is arrested and charged with murder.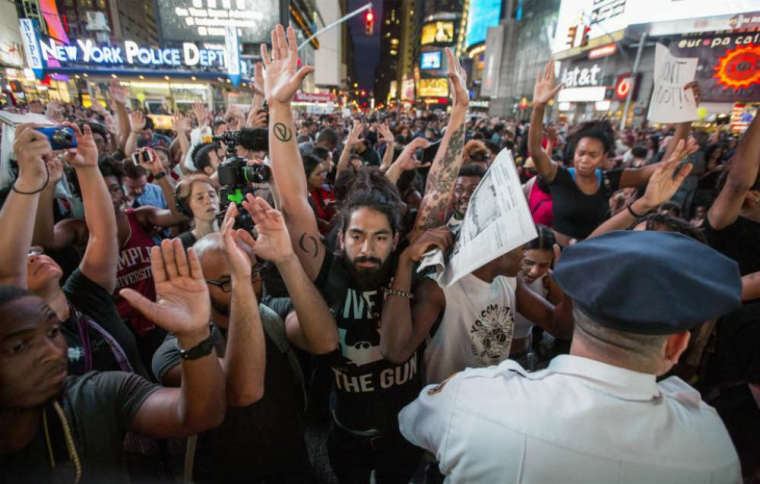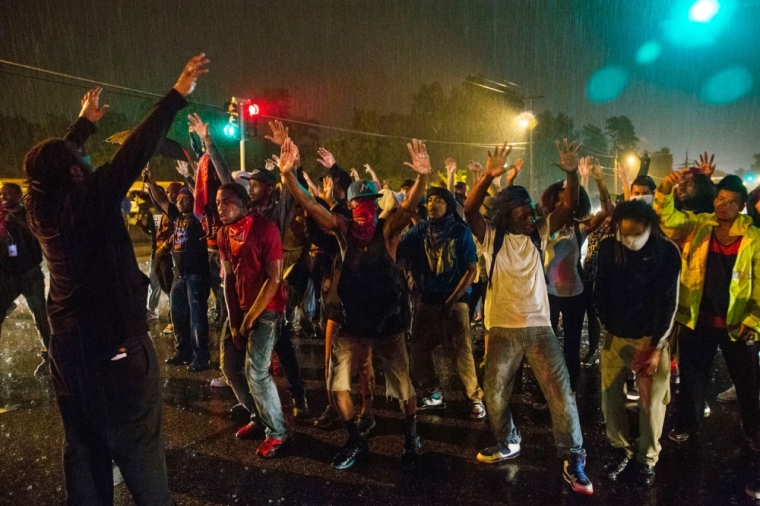 U.S. President Barack Obama previously offered his condolences to the Brown family and urged protesters to refrain from violence while awaiting for the full investigation to be completed.
"The death of Michael Brown is heartbreaking, and Michelle and I send our deepest condolences to his family and his community at this very difficult time," Obama said in a statement last Tuesday. "... The Department of Justice is investigating the situation along with local officials … We should comfort each other and talk with one another in a way that heals, not in a way that wounds."
Wilson has not yet been charged with any crime and a grand jury could begin hearing evidence as early as Wednesday.
Allison L Wilson - the creator of the gofundme campaign for Wilson - did not return a request for comment.