Millennial Belief in Church as Positive Force Sees Dramatic Decline, Pew Says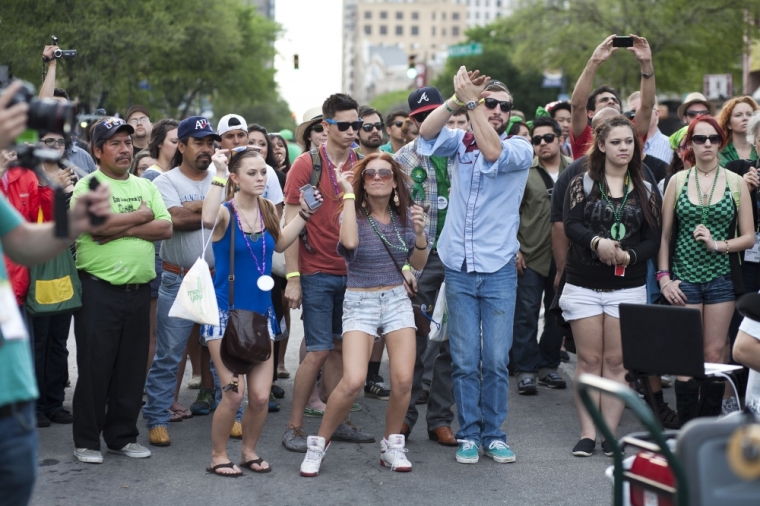 Millennials experienced a significant drop in the belief that churches and religious organizations have a positive impact on the country.
Although 73 percent of millennials in 2010 believed churches and religious organizations are good for the nation, that number dropped by 18 percentage points to 55 percent in 2015, according to the study.
In contrast, all other age groups remained a bit more positive about churches, with the Baby Boomer generation being the most positive with 67 percent support.
The study found that millennials also differed from other generations in their views on a number of other topics, and displayed more trust in banks, large corporations, labor unions and small businesses.
The youngest age group in the study was also more likely to believe than other generations that colleges and universities, the energy industry, technological companies and the entertainment industry all have positive effects on the current path of the country.
Other surveys have found that millennials are the least religious generation in the U.S. ever recorded, which some analysts, such as San Diego State University psychology professor Jean M. Twenge, have linked to a rising individualistic culture in the United States.
"One context is rising individualism in U.S. culture. Individualism puts the self first, which doesn't always fit well with the commitment to the institution and other people that religion often requires. As Americans become more individualistic, it makes sense that fewer would commit to religion," Twenge said in a May 2015 report.
An earlier study published by the journal PLOS One, which analyzed data from from 11.2 million respondents from four nationally representative surveys, found that millennials are "significantly less religious than previous generations (Boomers, Generation X) at the same age."
The study, which defined millennials as "American adolescents and emerging adults in the 2010s," stated that twice as many 12th graders and college students today never attend religious services, compared to those in the 1960s-'70s.
What is more, twice as many 12th graders and entering college students in the 2010s say their religious affiliation is "none."
"Recent birth cohorts report less approval of religious organizations, are less likely to say that religion is important in their lives, report being less spiritual, and spend less time praying or meditating. Thus, declines in religious orientation reach beyond affiliation to religious participation and religiosity, suggesting a movement toward secularism among a growing minority," the study said.
The results aligned with part of a trend of growing non-religion in America, with a Barna 2015 study reporting that one in four unchurched adults in the country now identify as atheists or agnostics.
The Barna study further identified the rejection of the Bible and lack of trust in church institutions as two of the biggest reasons why people are abandoning religion.