Millennials Are the Most Selfish, 'Least Religious Generation' in Nation's History, Study Finds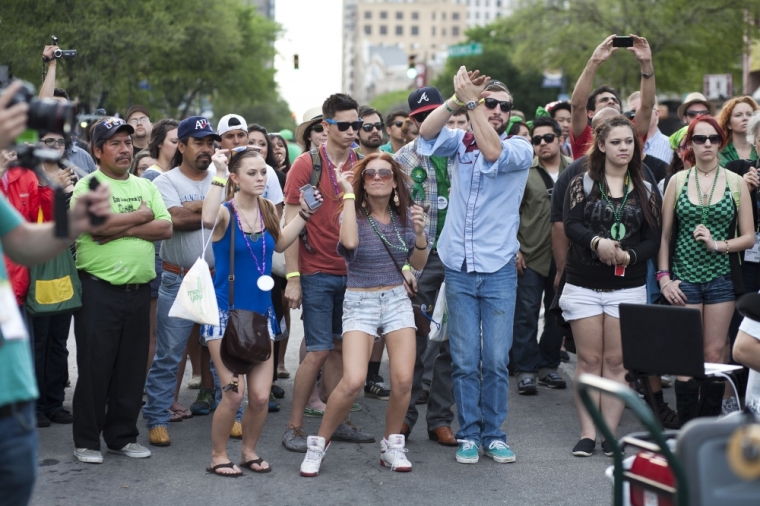 A San Diego State University study published earlier this month has found that millennials appear to be the least religious generation ever recorded. SDSU psychology professor Jean M. Twenge suggested that one main reason for millennials abandoning religion is rising individualism in American culture, which is less prone to showing commitment to institutions.
"These trends are part of a larger cultural context, a context that is often missing in polls about religion," Twenge said in an article published by Eureka Alert.
"One context is rising individualism in U.S. culture. Individualism puts the self first, which doesn't always fit well with the commitment to the institution and other people that religion often requires. As Americans become more individualistic, it makes sense that fewer would commit to religion."
The detailed study, which published its findings in the journal PLOS One, looked at data from 11.2 million respondents from four nationally representative surveys of U.S. adolescents ages 13 to 18 taken between 1966 and 2014.
The study defined millennials as "American adolescents and emerging adults in the 2010s," and said that they were "significantly less religious than previous generations (Boomers, Generation X) at the same age."
The analysis, led by researchers Ramya Sastry from SDSU, along with Julie J. Exline and Joshua B. Grubbs from Case Western Reserve University and W. Keith Campbell from the University of Georgia, presented that twice as many 12th graders and college students today never attend religious services.
Additionally, twice as many 12th graders and entering college students in the 2010s give their religious affiliation as "none," compared to those in the 1960s-'70s.
"Recent birth cohorts report less approval of religious organizations, are less likely to say that religion is important in their lives, report being less spiritual, and spend less time praying or meditating. Thus, declines in religious orientation reach beyond affiliation to religious participation and religiosity, suggesting a movement toward secularism among a growing minority," the study said.
The findings noted that millennials are the least religious generation of the last six decades, and possibly in the nation's history.
Earlier in May, a major Pew Study found that Christianity continues declining in the U.S. as a whole, while the religiously unaffiliated keep rising.
Pew said that Christians as a whole fell from 78.4 to 70 percent of the population between 2007 to 2014, while the religiously unaffiliated group rose to 22.8 percent share of the population. The "nones" now outnumber American Catholics, Pew said, who fell to 20.8 percent.
Some Evangelicals, such as Russell Moore, president of the Ethics & Religious Liberty Commission of the Southern Baptist Convention, commented on the study by saying that the "increasing strangeness" of Christianity is "good news" for the church.
"Christianity isn't normal anymore. It never should have been. The increasing strangeness of Christianity might be bad news for America, but it's good news for the church. The major newspapers are telling us today that Christianity is dying, according to this new study, but what is clear from this study is exactly the opposite: while mainline traditions plummet, evangelical churches are remaining remarkably steady," Moore said in a statement.