Millennials Like Evangelicals as Much as Atheists and Muslims, Support Buddhists Most: Poll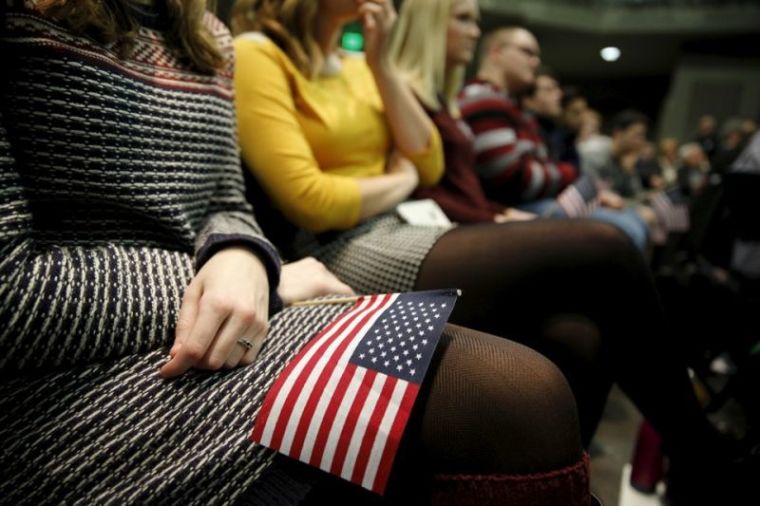 A Pew Research Center survey released Wednesday has found that Americans as a whole are warming up to Muslims and atheists in society, with younger people saying the like them as much as they do evangelical Christians.
The survey, which was conducted Jan. 9–23 from a sample of 4,248 respondents, with a margin of error of plus or minus 2.5 percentage points, found that overall, Americans like Jews and Roman Catholics the most in society, giving them 67 and 66 percent favorability ratings, respectively.
Muslims and atheists remained the most distrusted, but compared to their scores in 2014 enjoyed significant gains.
Atheists went from 41 percent likeability in 2014 to 50 percent now, which was the biggest jump in the poll, while Muslims rose from 40 to 48 percent. Evangelical Christians remained at 61 percent, just above Buddhists and Hindus, although Mainline Protestants scored higher than them, at 65 percent.
"The increase in mean ratings is broad based. Warmer feelings are expressed by people in all the major religious groups analyzed, as well as by both Democrats and Republicans, men and women, and younger and older adults," Pew noted.
There were significant differences when it came to respondents by age groups and religious affiliation, however. Older Americans generally disliked Muslims and atheists more than younger Americas, with the 18-29 year olds rating those two groups higher than any other age group.
Millennials gave Muslims 58 percent likeability, with atheists 59 percent — the same as evangelicals and Mainline Protestants, who were also rated at 59 percent. What is more, young Americans liked Buddhists the best, at 66 percent, and Mormons the least, with 54 percent.
Evangelicals and atheists expressed mutual dislike of one another. White evangelicals gave atheists only 33 percent likeability, with white Mainline an black Protestant Christians also rating atheists the lowest.
At the same time, atheists gave evangelical Christians the lowest rating in the entire survey, at 29 percent likeability, with agnostics and the entire Unaffiliated grouping liking evangelicals the least.
There were differences also when it comes to political views. Republicans rated evangelicals, Catholics, Jews, and Mainline Protestants highly, while atheists and Muslims were near the bottom.
Democrats, on the other hand, who voted Jews the highest at 66 percent, liked evangelicals and Mormons the least, at 53 and 52 percent respectively. The Democrats rated atheists and Muslims higher than them, at 57 and 56 percent.
Finally, the poll found that knowing someone in a religious group most likely means they will receive warmer feelings.
"Across the board, Americans express warmer feelings toward religious groups when they are personally familiar with someone in the group, consistent with findings from the June 2014 survey," the report stated.
All in all, atheists have continued to be among the most disliked groups in America, even if the Pew results suggest they are climbing up in people's opinions.
Research conducted by University of Minnesota sociologists in September 2016 found that 41.9 percent of a survey sample found atheists to be a group that "does not at all agree with my vision of American society."
"We find that anti-atheist sentiment is strong, persistent, and driven in part by moral concerns about atheists and in part by agreement with cultural values that affirm religiosity as a constitutive moral grounding of citizenship and national identity," the study's authors said at the time.