Milo Yiannopoulos Says Homophobia Did Not Play Role in CPAC Disinvite, Resigns From Breitbart News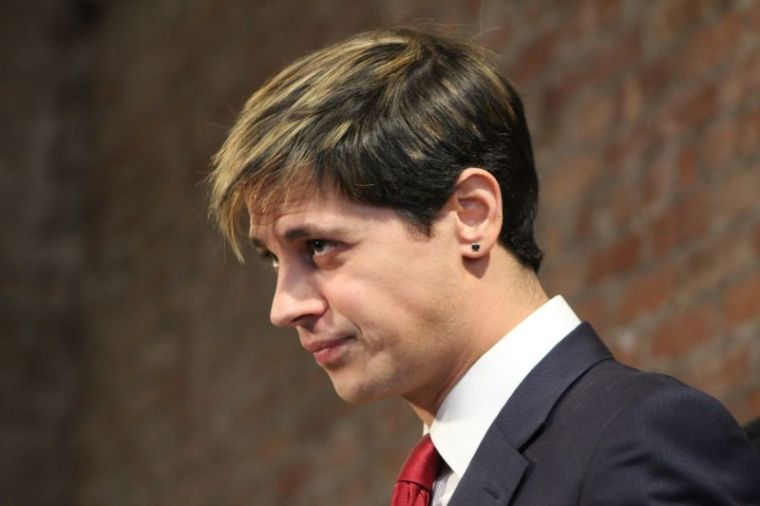 NEW YORK — After enduring a withering 48 hours of what he called a witch hunt aimed at destroying his career, controversial conservative journalist and public figure Milo Yiannopoulos announced his resignation from Breitbart News effective immediately Tuesday.
"My employer Breitbart News has stood by me while others caved," said Yiannopoulos in remarks delivered at a packed press conference.
"They have been a significant impact in my success and I'm grateful for the freedoms and the friendships that I have forged there. I would be wrong to allow my poor choice of words to detract from my colleagues' important job, which is why today I am resigning from Breitbart, effective immediately. This decision is mine alone," he explained.
Blasting the furor over video that surfaced Sunday purportedly showing him defending pedophilia, Yiannopoulos reiterated his position that his comments though crude, had been taken out of context.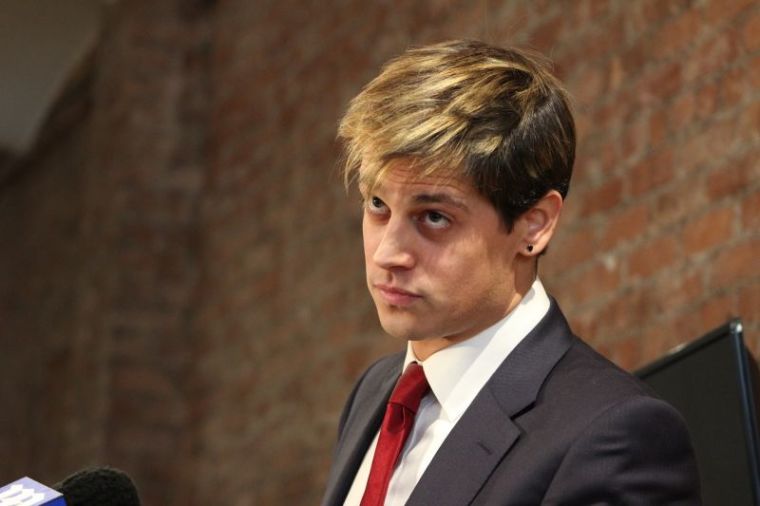 "This is a cynical media witch hunt from people who don't care about children. They care about destroying me and my career, and by extension my allies. They know that although I made some outrageous statements, I've never actually done anything wrong. These videos have been out there for more than a year. The media held this story back because they don't care about victims, they only care about bringing me down. They will fail," he said.
He said, however, that he regretted some of the things he said and was not happy about be branded as an apologist for pedophiles. 
"I haven't ever apologized before. Name-calling doesn't bother me. But to be a victim of child abuse and for the media to call me an apologist for child abuse is absurd.
"I regret the things I said. I don't think I've been as sorry about anything in my whole life. This isn't how I wanted my parents to find out about this," he said.
The controversy resulted in him being disinvited as a featured speaker at the Conservative Political Action Conference which starts Wednesday and the cancelation of a contract he had with Simon & Schuster to publish his book Dangerous, described by The New York Times as a free-speech manifesto and memoir.
 Yiannopoulos said since the cancelation of his book contract with Simon & Schuster, Dangerous has received interest from other publishers and said the book "will come out this year as planned with perhaps an additional chapter."
He noted as well that he will donate 10 percent of royalties from the book to child sex abuse charities.
When asked if he thought that homophobia had played a role in his disinvite from CPAC, he said he wasn't "aware of it."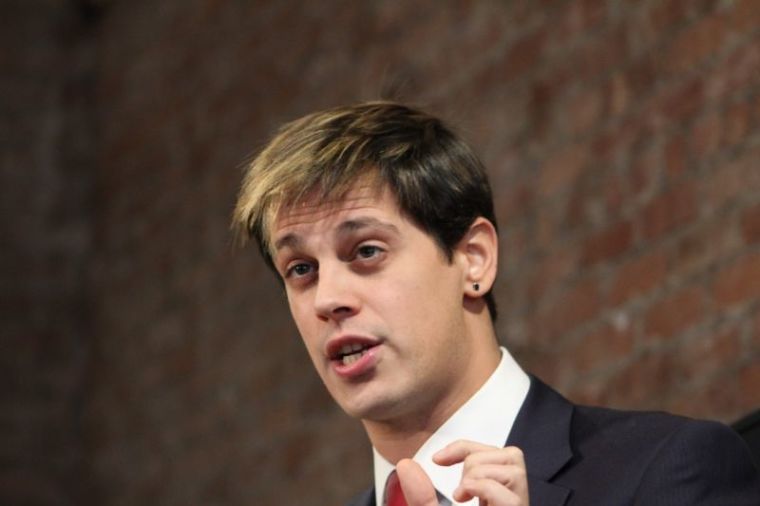 "If there was any extent to which homophobia played into CPAC's decision, I certainly wasn't aware of it," Yiannopoulos said.
"I know that CPAC has a long and complex history with gays," he said.
"I know that there's been a lot of problems with CPAC and homosexuals. I believe if you look at the crowds that follow me around. Louisiana State University we filled 1,200 seats in 48 hours. I came out in full drag to give a talk ... and 1,200 Republicans gave me a standing ovation.
"This hasn't happen in this country before. And I'm very proud to be introducing normal gays to Republicans, conservative America," he added. "I've probably done more for gays in the flyover states that all of the gay charities."
He further explained that he isn't a traditional representative of conservative America and he has never painted himself that way.
"All I can really do is express my opinion," he said, noting that CPAC's decision to book him as a speaker was a logical one based on the attention he was attracting in the conservative community. He noted, however, that he will not be attending the conference after the disinvite.
In the meantime, he said he plans to keep his focus on entertainment and education, "left, right and otherwise." And he has no plans to stop being who he is.
"I will never stop making jokes about taboo subjects. Go to any drag bar or gay club and you will hear joke after joke after joke about clerical sexual deeds. I'm not afforded the freedom to make those same kinds of jokes because the media chooses to selectively define me as a political figure in some circumstances and a comedian in others, and also of course because I'm conservative," he said.