Minister critical of archbishop's support for gay conversion therapy ban says he's now barred from preaching event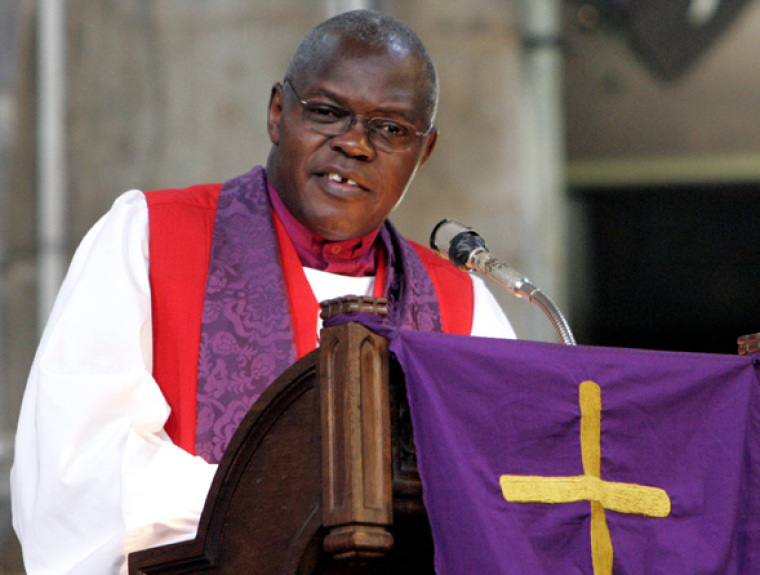 An evangelical minister in the U.K. says he's been barred from preaching at an Anglican cathedral due to his criticism of an archbishop who's opposed to allowing people with unwanted same-sex attraction to obtain counseling, or as it's derisively called, "gay conversion therapy."
Derby Cathedral, the institution in question, has denied that it has barred the Rev. Melvin Tinker, positioning that it has simply chosen not to invite him to preach at the Christian Union carol service.
Tinker, who leads St. John Newland Church in Hull, told The Times that he was refused an invitation by Derby Cathedral for his past criticism of Anglican Archbishop John Sentamu.
"The progressives are continuing to gain ground and the biblical tradition is losing ground," Tinker said.
The evangelical minister's church had asked Sentamu to repent for supporting a ban on gay conversion therapy, and for creating church services celebrating the gender transition of those who suffer from gender dysphoria and identify as transgender.
The diocese of Derby responded to Tinker's claims by stating: "The decision whether to invite someone to preach at the cathedral rests entirely with the dean, who prefers to invite preachers who are known to him.
"There is no suggestion that anyone in this case has been banned from preaching at Derby Cathedral, nor is there any suggestion that anyone in either the diocese of York or the Archbishop of York's office urged the dean not to invite Melvin Tinker."
Tinker separately told The Christian Institute that the cathedral is being "disingenuous" in its denial, however.
"When they asked if someone else from St. Johns could speak they were told 'no' because 'what is preached in the cathedral will be taken as being preached by the cathedral' — it's a ban in all but name," he said.
"I think it was pretty mean of them to do this at such short notice to the 40-odd students who simply wanted the Gospel proclaimed at their carol service."
Derby Cathedral meanwhile found itself the subject of criticism by many Christians in August after it decided to screen horror films that showed graphic sex, full female nudity, and human sacrifice.
Steve Dunning, a church warden from within the diocese of Derby, spoke out against the screenings at the time.
"I just think it isn't appropriate to show these films in a place of worship that is consecrated and hallowed, and therefore it compromises the spiritual integrity of the cathedral," Dunning said.
Kristin Simmons, a deputy warden from another church, pointed out: "One film depicts a human sacrifice of a Christian man who recites Psalm 23 and 'curses' people upon his death, and in the other, the protagonist is employed to restore a church building; it involves séances and communication with the dead and a very explicit sex scene."
The Very Rev. Stephen Hance, the dean of Derby Cathedral, said that the material in films like "The Wicker Man" and "Don't Look Now" isn't "showing God anything that He hasn't seen before."
"They are actually really powerful stories about faith and doubt and some of the things people wrestle with," Hance said of the movies.