Minnesota transfers biological male to women's prison, pays $495K to settle lawsuit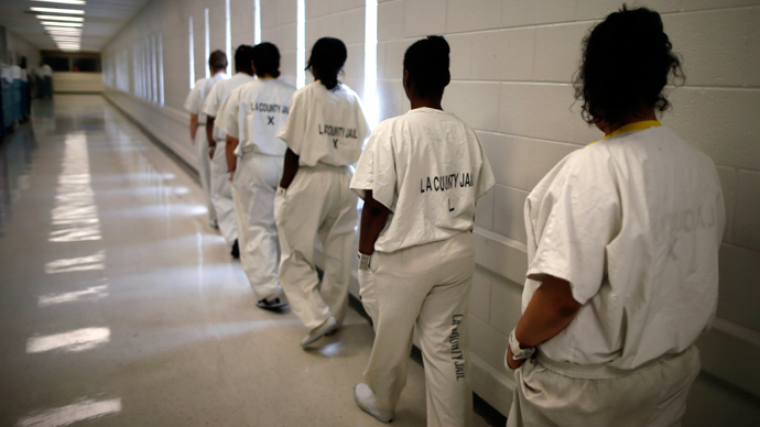 The transfer of a Minnesota man who identifies as a woman to a female prison is the first time the Gopher State has allowed a trans-identifying individual to move to a facility that corresponds with their preferred gender identity. 
Following a settlement of a discrimination lawsuit, the Minnesota Department of Corrections will transfer Christian Lusk (who changed his name to Christina) to a female prison in Shakopee. The DOC also agreed to pay $495,000 to settle the lawsuit and to refer Lusk to a provider that can perform a vaginoplasty.  
The department announced the transfer last Thursday under the agency's new policies for trans-identified inmates that went into effect in January. 
Minnesota joins 10 states and the District of Columbia to permit the transfer of trans-identified individuals to prisons that align with their perceived gender identity.
The agency clarified that requests for transfer are granted if "the requested placement would pose a heightened risk of physical or sexual harm to that person or those housed in the preferred facility."
The law calls on facilities to create Gender Identity Committees to review requests for accommodations, including showering arrangements and single cell assignments.
"The DOC is constitutionally obligated to provide medically necessary care for incarcerated people, which includes treatment for gender dysphoria," DOC Commissioner Paul Schnell stated. "Based on the facts of this specific case, the incarcerated person will now have access to the medical care she needs, she deserves, and we have a legal obligation to provide."
Lusk, who was imprisoned at a Minnesota Correctional Facility in Moose Lake due to a 2018 drug conviction, has identified as a woman since 2008.
Last June, Lusk filed a complaint alleging ongoing harassment at the men's facility where he was housed. The inmate also complained that he had been denied access to "gender-affirming care." 
"Our resolution to this case was appropriate," Lusk stated in a Thursday press release from Gender Justice, the advocacy group that represented him. "Everybody needs to come together in unity, and embrace positive change. I believe we have made a big step toward allowing people to express who they truly are, and bring some sort of peace and happiness to their lives."
"This journey has brought extreme challenges, and I have endured so much," he continued. "My hope is that nobody has to go through the same set of circumstances. I relied on my faith, and I never gave up hope. I can truly say that I am a strong, proud, transgender woman, and my name is Christina Lusk."
As CP has previously reported, many female inmates or formerly incarcerated women in the United States have expressed concern about placing biological men in women's jails.
In a bonus episode of CP's podcast series, "Generation Indoctrination: Inside The Transgender Battle," former inmate Amie Ichikawa recalled telling her disbelieving family that she had been locked up at the Central California Women's Facility along with men. 
"It's the most helpless feeling I've had to date," Ichikawa said. 
"Just to know that you have absolutely no control of your environment, your own physical wellbeing, your mental health, nothing. And there's really no one you can talk to about it. It's so unbelievable that I would call home every day crying for weeks, trying to explain to my family that there was a serial rapist housed here. And that this is legal, that the state really did it," she continued.
"[My family] thought I was delusional," Ichikawa added. "And that just adds to the helplessness, the feeling of utter vulnerability. It's just like you're emotionally naked. And it creates this cloud of hopelessness that sits over the entire prison. The whole population is on pins and needles and it creates more tension."