Minnesota Vikings Players Credit the Lord for 'Miracle' Playoff Victory: 'That Was God'
QB: Winning Important Playoff Game Not Bigger Moment Than When I Accepted Christ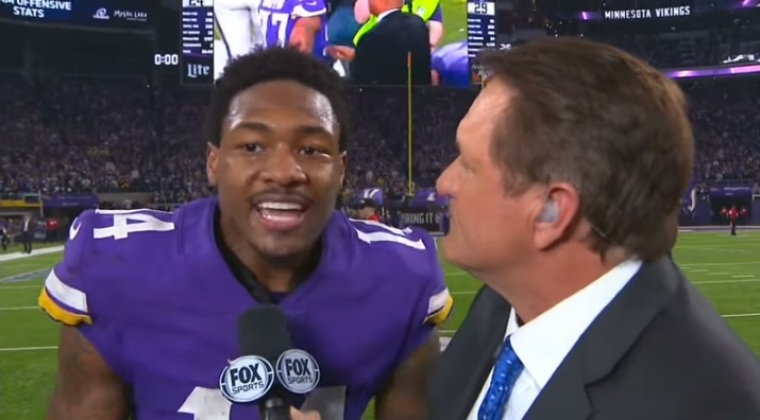 Minnesota Vikings players are crediting the power of the Lord after they miraculously escaped Sunday's NFL divisional playoff game against the New Orleans Saints with a victory that puts them one win away from reaching Super Bowl LII, which will be held in their own stadium.
What was a competitive football game that featured a comeback by the Saints to take the lead in the final minutes of the game after trailing 17-0, ended up having an unthinkable ending.
With the final seconds of the game winding down and the Vikings down 24-23, a nearly miraculous play saved their team's playoff hopes after the Saints had kicked a field goal to take a one-point lead with just 29 seconds left in regulation.
Quarterback Case Keenum and wide receiver Stefon Diggs hooked up on a long out route. What should have been a game-ending tackle for the Saints, turned into a game-winning play for the Vikings after a defensive player completely missed Diggs when trying to tackle him, which allowed Diggs to turnaround and run unopposed into the endzone with no time remaining for a 61-yard touchdown and the victory.
Some have dubbed the play "The Minneapolis Miracle."
"I ran the route, my QB gave me a great throw. God took care of the rest," Diggs, a former standout at the University of Maryland, told ESPN after the game. "If you watch the play, a guy ran into another guy. I give all the glory to God. I give him the praise on this praise Sunday."
"I still don't know what just happened. I really don't," Diggs added when asked what he was thinking when he scored the game-winning touchdown. "I give it to God because without Him nothing is possible and I wouldn't be here."
Fellow Vikings wide receiver Adam Thielen, a Minnesota native, agreed after the game and remarked, "That was God."
"That play right there was God," Thielen said, according to Sports Illustrated.
The 29-year-old quarterback, Keenum, who had a breakout season in 2017 after struggling through early parts of his career and will now be quarterbacking in the NFC Championship game, also praised the Lord.
"God is so good," Keenum told Fox in a televised interview after the game. "It's probably the third best day of my life; the day I gave my life to Jesus Christ, the day I married my wife, and probably this one."
Keenum's remark received much praise on social media. Keenum was even praised by Carson Wentz, the injured starting quarterback of the team the Vikings will play in the NFC Championship game next Sunday — the Philadelphia Eagles.
"Preach brotha! Love that!" Wentz, a devout Christian, tweeted Sunday night.