'Miracles Are One Way God Makes Himself Real to Us,' Says Eric Metaxas (CP Video)
'Miracles Are One Way God Makes Himself Real to Us,' Says Eric Metaxas (CP Video)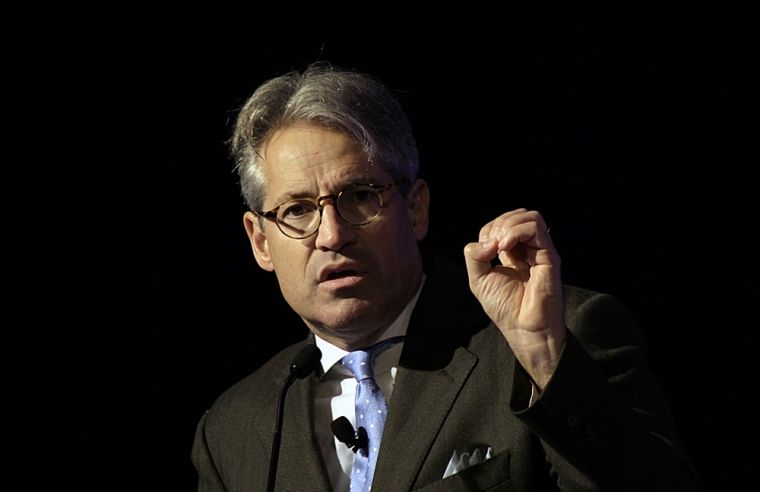 New York Times bestselling author Eric Metaxas recently spoke to CP Voice about his new book Miracles: What They Are, Why They Happen, and How They Can Change Your Life, and why they matter so much to Christians.
When asked about why he believes people, especially Christians, are so enamored with miracles, Metaxas attributed it to the aspect of encountering God.
"We (Christians) know that life is not an accident, that we're not here because of random forces or that life is meaningless. But when you see God behind this reality, when He pokes in and communicates with us, when something like that happens, the heart thrills because we were made for that communication," Metaxas told The Christian Post.
Metaxas added that even though Christians know God exists, they still long for tangible proof, and miracles give them access to such evidence.
"Miracles are one way that God makes himself real to us. He doesn't do it all the time. He does it when He wants to do it," he emphasized.
"All I can say is that if you want biblical theology, if you want to [ask:] 'What does the Bible teach?' You need to account for these kinds of things. People who dismiss it out of hand and say, 'I believe that there was a time of miracles, and then we got the Bible and we don't need miracles anymore' — that can't be the case, because I have experienced a number of absolute clear examples of [miracles]."
Metaxas also addressed those who subscribe to a school of thought that aims to explain away miracles and the supernatural.
He further commented that people who believe there's something beyond the physical world might also believe that something might have a claim on us or something to say about how we live our lives. And this bothers those who are striving for total independence. Metaxas also feels people have a corrupted idea of who God is, which leads them to dismiss ways that He might be trying to intervene in their lives.
"Most people have this cartoon vision of [God] as a moral policeman who's just preventing [them] from having fun, or something like that," he explained. "And so, they would rather avoid it. It's a general idea in the culture, and I guess people want to say that we can only know what science tells us, which is ridiculous."
Metaxas added that he believes science is "extraordinary," but doesn't think it encompasses all the answers to questions about life.
"Science cannot tell us why I should love my daughter or why I should help my neighbor," he said. "That's beyond the realm of science. Science can do what it can do; but to pretend that that's all there is, that flies in the face of most actual evidence we have within human history."
His latest book, Miracles, was inspired by a friend who told him he needed to write about the subject, and features the stories of many people who have experienced miracles in their lives.
Metaxas is known for penning biographies based on British abolitionist William Wilberforce and German Lutheran Pastor Dietrich Bonhoeffer titled Amazing Grace: William Wilberforce and the Heroic Campaign to End Slavery, and Bonhoeffer: Pastor, Martyr, Prophet, Spy. He also is the founder and and host of the NYC-based event series "Socrates in the City: Conversations on the Unexamined Life," and was the keynote speaker for the 2012 National Prayer Breakfast.