Miranda Lambert and Blake Shelton Divorce? 'The Voice' Coach Accused of Cheating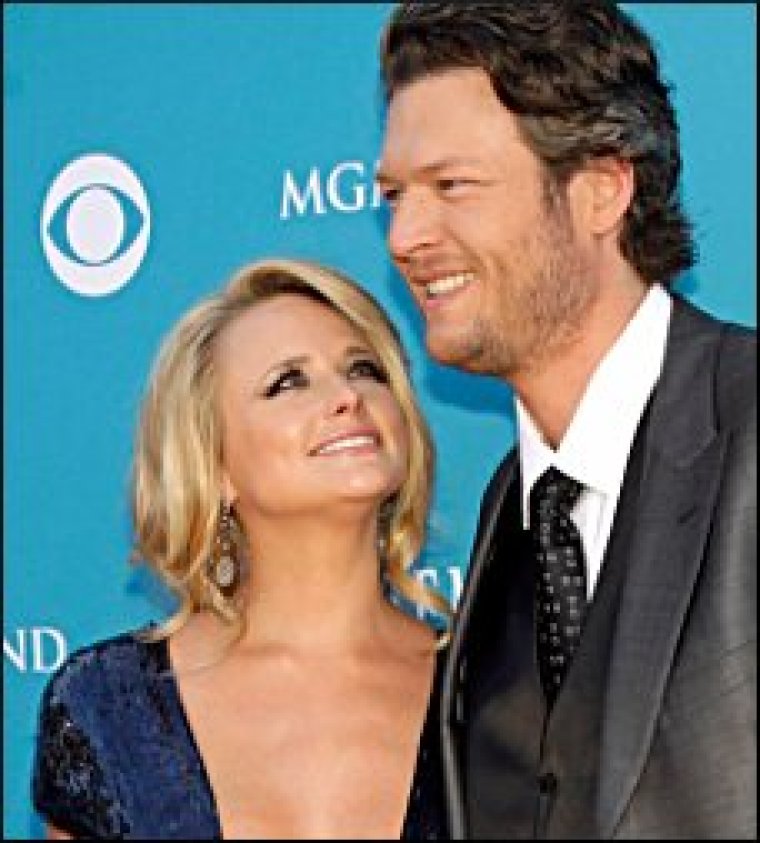 Miranda Lambert and Blake Shelton divorce rumors have sprung up yet again as Shelton has been accused of cheating on his wife of three years. Although "The Voice" coach and his country star wife won't have too much time together in 2015 — they'll both be on separate tours across many cities — neither of them have given indications that they're ready to split.
The Miranda Lambert and Blake Shelton divorce and cheating rumors came after the announcement of her Certified Platinum Tour, which begins in January. She is wrapping up a tour this month, but the few months she'll have with Shelton started up the rumor mill.
"They're barely together. Miranda is worried that if this keeps up, they'll continue to grow apart," a source told Radar Online. The tabloid also reported that Shelton talked flirtatiously to singer Cady Groves on Twitter often, and that the two allegedly had an affair.
However, rumors of infidelity concerning Groves and Shelton were debunked in March of 2013 by Gossip Cop. At the time, Shelton attributed it to his and his wife's fame.
"If you're in the public eye, people are going to take shots at you," he told People Country. "The only thing tough about the tabloids is not the content because the content is never true. It's the fact that we are in them quite a bit."
The country singer later took to Twitter to point out the constant ridiculous claims against he and Lambert.
"I just read back to back NEW stories that @mirandalambert and I are having a baby, divorcing, cheating and feuding with @cher. Must be true!" he posted.
Lambert's latest tour will take her to 30 cities including Oklahoma City, Oklahoma; Knoxville, Tennessee; Toledo, Ohio; Wichita, Kansas; Cedar Rapids, Iowa; Birmingham, Alabama; Atlantic City, New Jersey; Dallas, Texas and New York City.
"Kicking off in January 2015, The Certified Platinum Tour will include ACM New Artist of the Year winner Justin Moore who has 5 #1 singles to his credit including 'Point At You,' 'Lettin' The Night Roll,' 'Small Town USA,' 'If Heaven Weren't So Far Away,' and 'Til My Last Day,' and several Top 10's from his Gold certified albums," a press release stated.