Missionaries Risk Their Lives Returning to North Korea to Spread the Gospel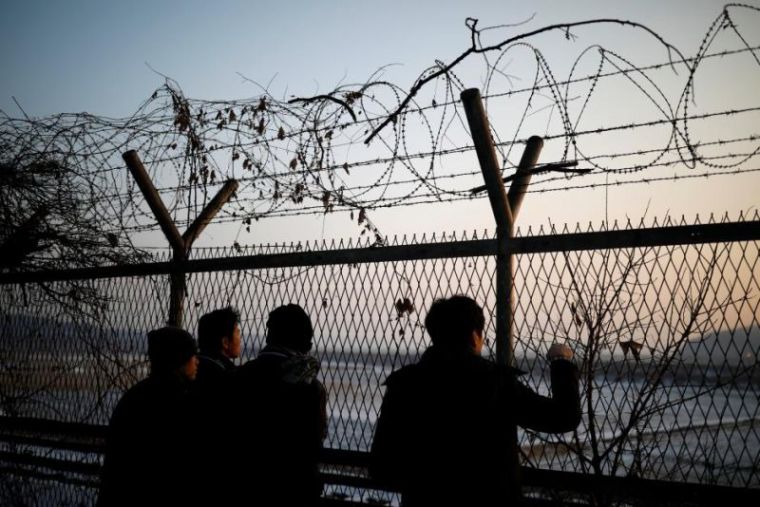 A 69-year-old Korean-Chinese woman, who lives in China's northeastern border region, is preparing a group of North Korean converts to return to their country to share the Gospel, despite the mysterious deaths of 10 front-line missionaries and pastors along the border.
Locally known as "mom," the Christian woman hosts Bible study and prayers at her apartment in China's Southern Jilin province, and is encouraging her most trusted converts to be missionaries to North Korea, according to The Associated Press.
To highlight how dangerous that mission could be, the Rev. Kim Kyou Ho, head of the Seoul-based Chosen People Network, says 10 such missionaries and pastors have died under mysterious circumstances in recent years. They were among those who help North Korean visitors by providing them accommodation and places to hide.
It's not any less dangerous for the Korean-Chinese woman, who knows that she's being watched by both North Korean and Chinese authorities. She has been ministering to North Koreans for the last two decades.
"I always pray and I'm with God, so I'm not worried," she is quoted as saying.
In February, the Communist government of China arrested four South Korean Christian missionaries and expelled at least 32 more after carrying out a series of police raids on churches in the northeast Yanji region.
Bob Fu, founder and president of China Aid, an organization that documents persecution of Christians in China, earlier told The Christian Post that "the top leadership is increasingly worried about the rapid growth of Christian faith and their public presence, and their social influence. It is a political fear for the Communist Party, as the number of Christians in the country far outnumber the members of the Party."
The authoritarian North Korean regime is even stricter.
One of the defectors, Ji Hyeon-A, shared her experience with U.S. Vice President Mike Pence, who was in South Korea for the start of the Winter Olympics in February.
"I'm a Christian, and when I was in North Korea, I came across a Bible," she said. "And because I read the Bible, I was taken by the national security agency, and as a result, I decided to escape North Korea. And it was back in 1998. Afterwards, I made three more attempts, but every time I was … sent back to North Korea. And I was successful on my fourth attempt."
She added that during her attempts to escape North Korea, she was trafficked by a human trafficker, and got pregnant. "And because I got pregnant outside of North Korea, when I was repatriated to North Korea, I was forced to abort my baby without any anesthetics. … I spent some time in prison camp. And it was only 2007, finally, I was able to escape North Korea and was able to come to South Korea. It took 10 years for me to be able to do so."
According to Open Doors, anywhere from 50,000 to 70,000 Christians are suffering in labor camps in North Korea.
In 2016, a report by the U.K.-based Christian Solidarity Worldwide revealed that the Communist government in North Korea has crushed Christians under a steam roller, hung them on crosses above raging fires, herded them off bridges and used other brutal forms of torture. "A policy of guilt by association applies, meaning that the relatives of Christians are also detained regardless of whether they share the Christian belief."